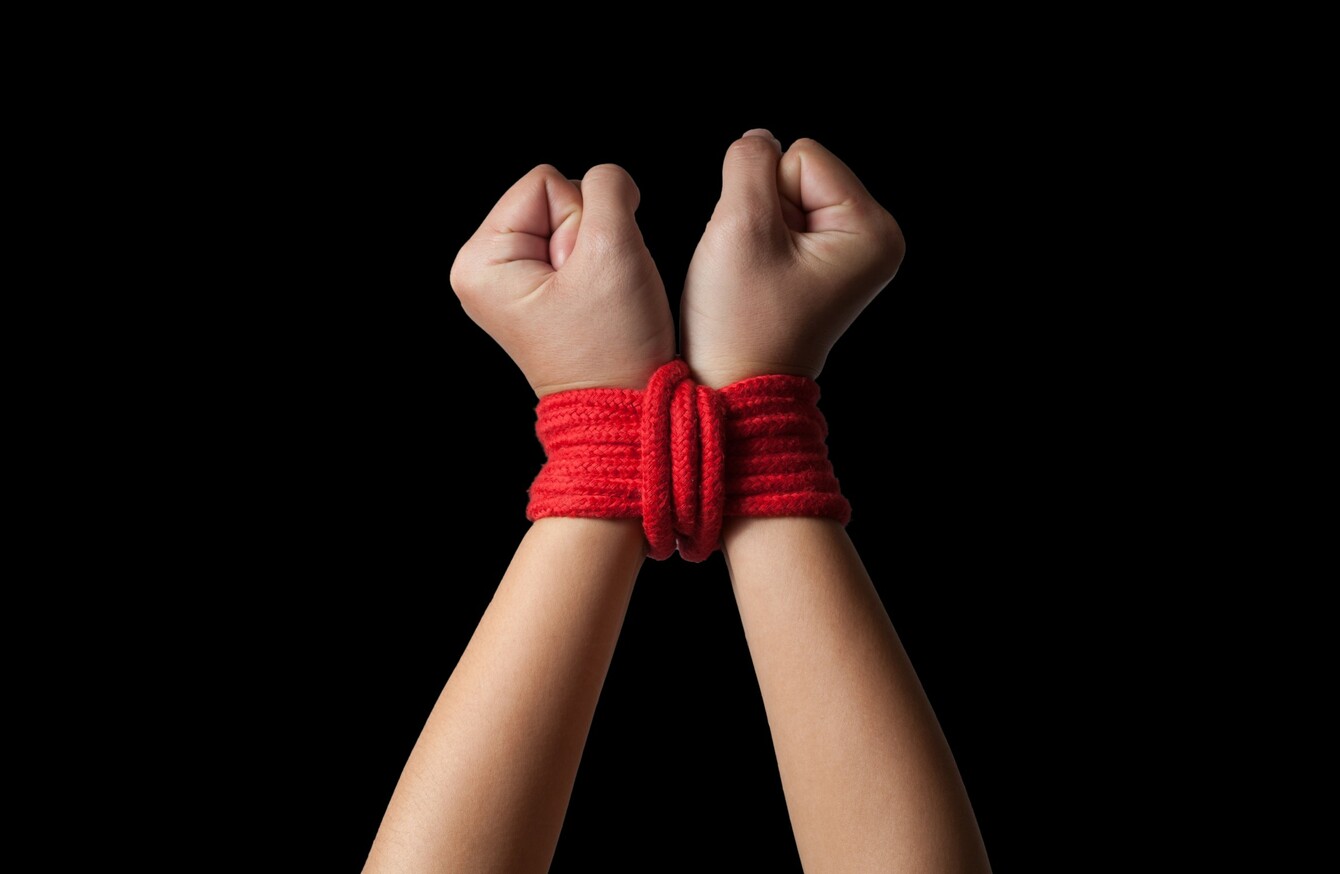 Image: Shutterstock/Jenov Jenovallen
Image: Shutterstock/Jenov Jenovallen
LAST YEAR IN Ireland there was a spike of 25% in the number of kidnappings.
Between 2014 and 2015 the total number jumped upwards by 31 from 124 to 155, according to new data released by the Central Statistics Office (CSO).
When you break this figure down it produces the staggering fact that three people are kidnapped each week around Ireland.
However, not all of of these incidents involve high-stakes hostage situations or ransom demands – and it is possible that more prosaic circumstances are behind the stats.
How serious are all of these?
The information released by the CSO comes under the label 'kidnapping and related offences'.
So while that covers the dramatic tiger kidnapping of a cash-in-transit van at Dublin Airport last year, it also takes in less serious incidents.
In full, the category includes false imprisonment, abduction, and human trafficking offences – as laid out in the Non-Fatal Offences Against the Person Act.
False imprisonment, for example, can also refer to an incident where a person is prevented from leaving a building.
Abduction – which involves the detainment of a child under the age of 16 – can frequently stem from custody disputes between two parents.
A spokesperson for the CSO explained that the jump in figures this year was mostly down to an increase in incidents of false imprisonment, and that there had actually been an overall decrease in the number of abductions and incidents of human trafficking.
Between 2014 and 2015 there was a 75% increase in false imprisonment, while only slight drops in the number of abductions and human trafficking offences.