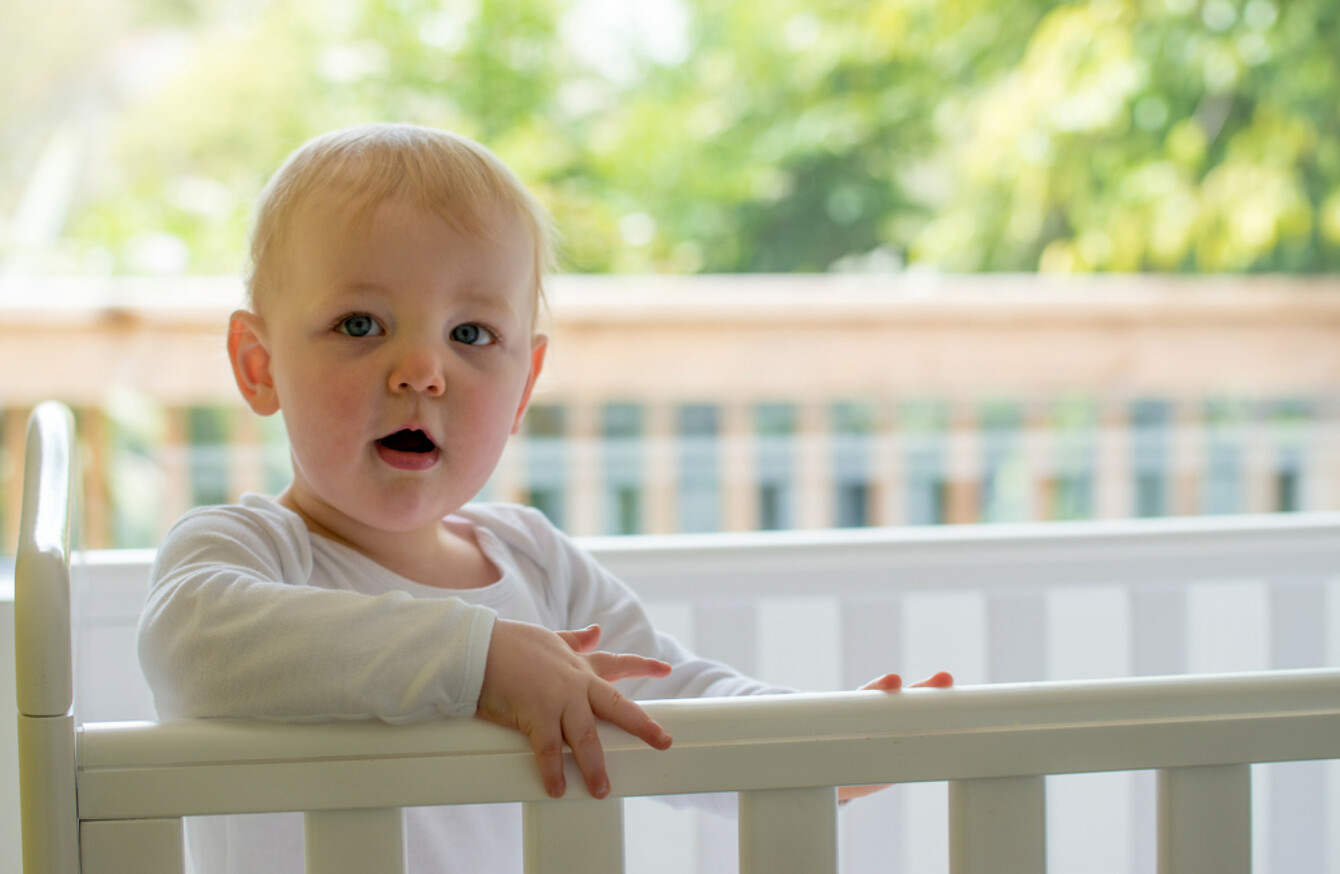 'Sleep? Never heard of it.'
Image: Shutterstock
'Sleep? Never heard of it.'
Image: Shutterstock
THE CLOCKS HAVE gone forward and a season change is on our doorstep, but for parents, the extra hours of daylight can herald only one thing: sleep evasion.
Earlier this month, actress Busy Phillips – one of my favourite parents on social media – ranted on Instagram Stories about how Daylight Savings has ruined her children's sleep.
Busy, I feel you pet.
My children are active non-sleepers. I have one who falls asleep while wrapped around me like a python that is squeezing its prey to death and then spends the night shouting at me as he navigates the stormy waters of his subconscious.
My other one suffers deeply with sleep anxiety. He gets himself so het up about going to sleep that often he is a sweaty, blotchy mess before he even gets into pyjamas.
Nothing works. Nothing.
When I say we have tried it all, WE HAVE TRIED IT ALL. Sleep evades us. We have done the shushing, the petting and the calming bath, book and bedtime routine.
We have done the checking every ten minutes thing, the 'you're not allowed out until it's morning' thing.
We have decorated their bedroom and turned it into a 'safe and enjoyable space'. We have tried homeopathy and essential oils. We have relaxed with meditation.
When October comes around I breathe a sigh of relief, because I can once again trick the boys into thinking it's night-time. Surely it's not just Busy and I who feel this way?
Kids need more sleep than we think
Lucy Wolfe, a paediatric sleep expert from Cork tells me that I am most definitely not alone. She regularly sees the haunted look that only a person who hasn't slept a full night in seven years displays.
Lots of kids these days are "completely exhausted", she explains. While it's easy to say that kids need to go to bed earlier in order to get enough shut-eye, it's not always that simple.
"Parents don't always understand how much sleep their child needs," she tells me.
"If they have historically had issues, then late bedtimes and interrupted sleep cycles are considered normal. Ideally, after night-time feeding in year one, a child's sleep routine should require little or no parental input."
So what should I do?
There are three key things that every parent can do to improve their children's quality of sleep, according to Lucy:
Have a regular wake-up time no later than 7.30am.
Ensure well-timed age appropriate daytime naps
Have a calm bedtime routine in place, between 6-8pm for under-eights.
"Sleep anxiety is something we are seeing more and more of," explains Lucy. To understand it is to understand how a child's body works.
"When overtired, your child's brain goes into fight or flight mode. To counter this, help children to become invested in their own sleep happiness by explaining how proper sleep can help them feel better and have more fun during the day."
Once they're overtired, you're done for
Getting your child prepped and ready for bed before overtiredness sets in is one of the most important steps to sleep success, explains Lucy.
There is no quick fix to sleep if your child has been struggling for a while, but once you start using the correct approach – which may require advice from a sleep specialist – you should see a change within three or four weeks.
I end my conversation with Lucy feeling refreshed and dare I say it – hopeful. I find myself daydreaming about warm summer evenings and chats with friends instead of whisper arguments and empty threats.
Little do the boys know, there is a (very kind and gentle and loving) Sleep Reckoner coming to our house, and I am she.