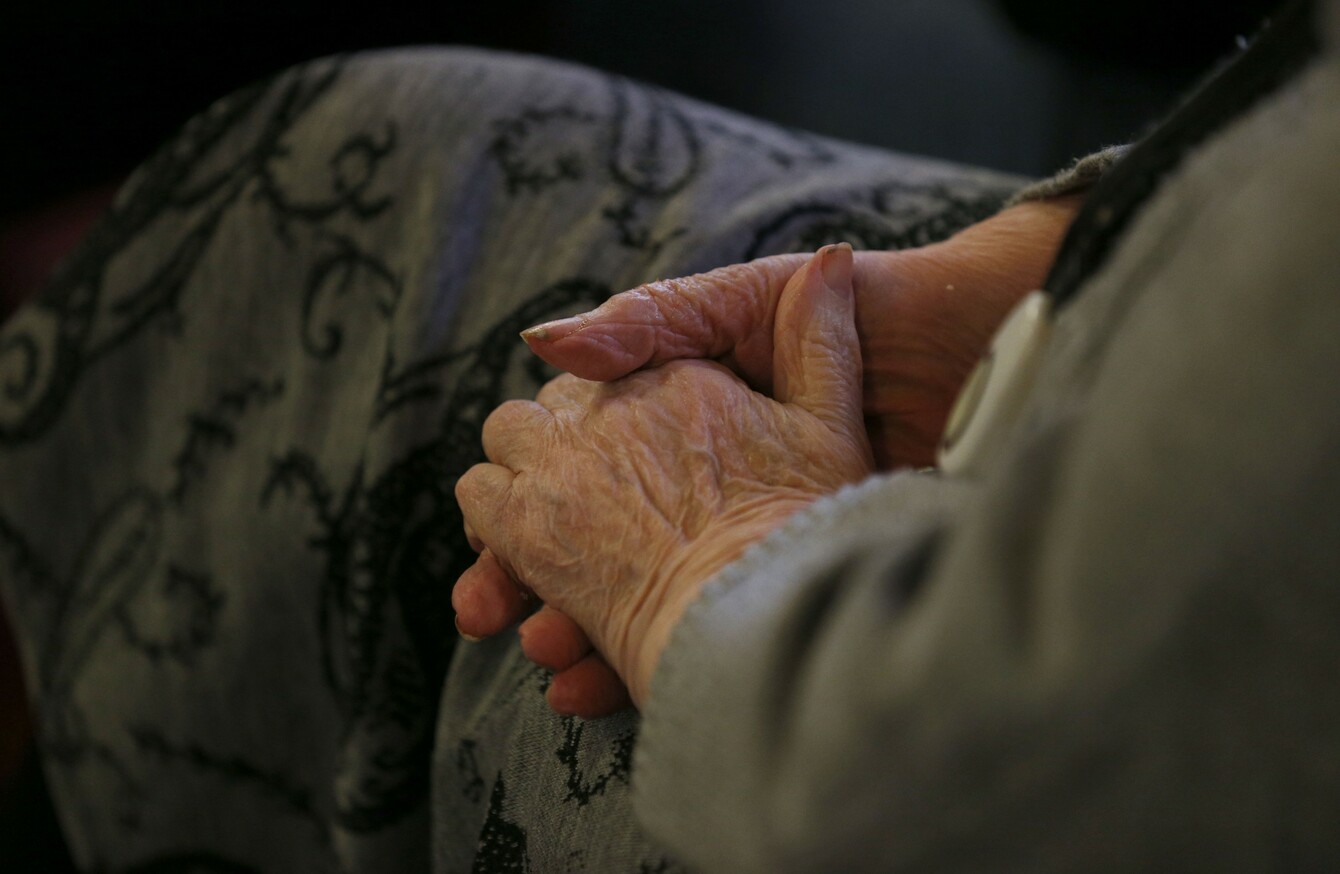 Image: Jonathan Brady
Image: Jonathan Brady
A JUDGE IN Kildare issued two separate protection orders to distressed pensioners who say they are both living in fear of their grandsons.
An upset pensioner told a family law court that her grandson breaks into her home.
She said:
I am suicidal and afraid of him. He is breaking up my house. I can't get a night's sleep. He has kicked in my front door. He spits on me.
The grandmother went on to tell the judge that he has also thrown her phone across the wall.
She said that she reported the abuse to gardaí last weekend. The pensioner sought a 'permanent barring order' from the court.
Judge Desmond Zaidan agreed to offer a protection order.
He added that he will decide on 6 December 2016 whether or not to grant her a full barring order.
***
Meanwhile, in a separate case in the same court, an elderly man who has a chronic health condition says that he is living 'in fear' of his grandson.
The distressed pensioner told the court that he has concerns that his grandson – who is in his mid-20s – may be taking methadone to treat a drug addiction.
"It is a sad day for me today. He is very aggressive," he told the court.
He outlined how both he and his wife raised the young man but they are now in fear of him.
"I am afraid of my life…," he added.
Judge Zaidan agreed to grant the protection order, informing him that the grandson will have to attend court again on 12 December.
"He is a man who is over 18, if he wants to cause hassle, he can find his own place. I will tell him that. He does not know how lucky he is to have you to live with," the judge concluded.
Comments have been disabled as legal proceedings are ongoing.