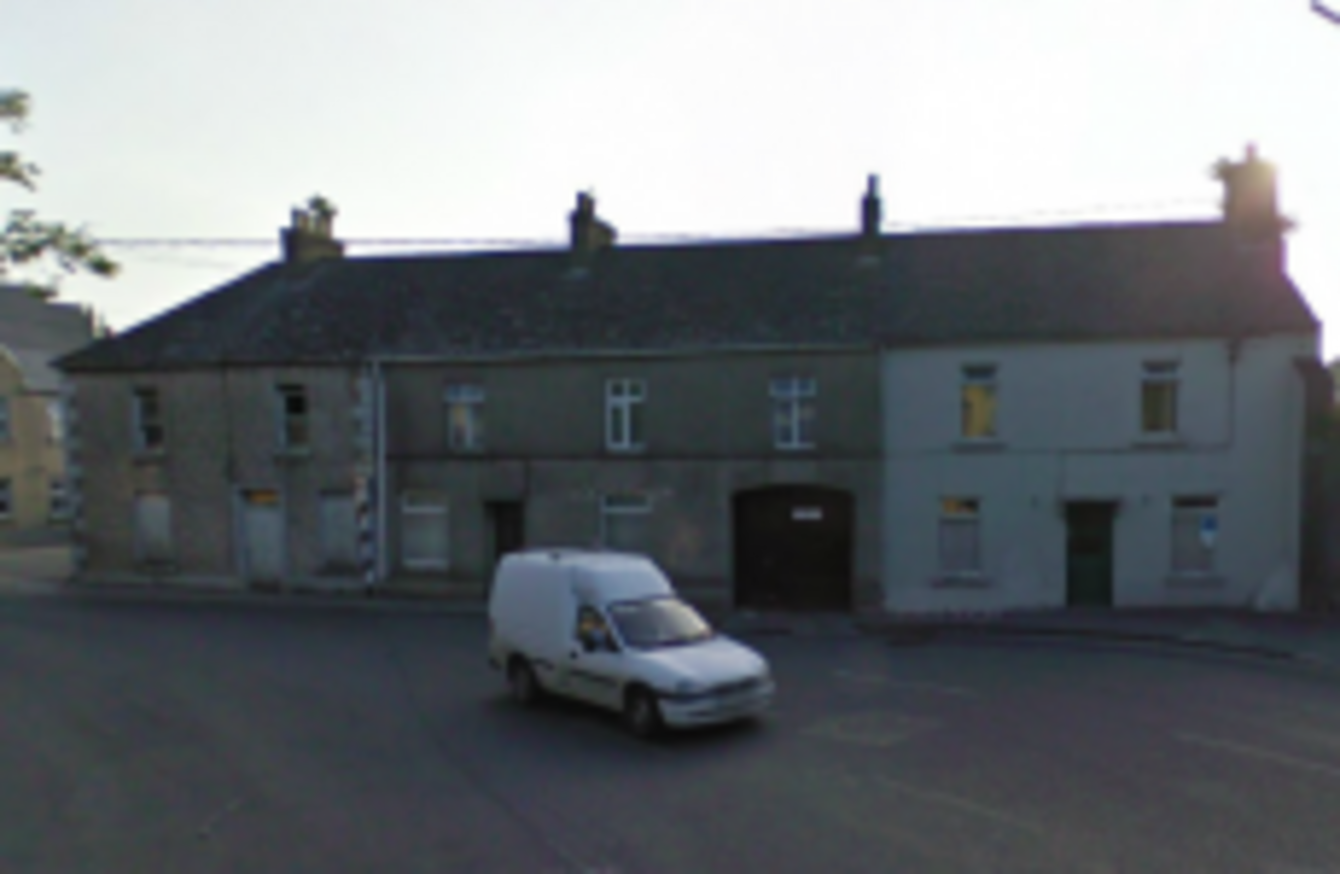 The three houses on Vicar Street in Kilkenny.
Image: Google Street View
The three houses on Vicar Street in Kilkenny.
Image: Google Street View
THE EU DIRECTORATE General for the Environment has said that it will investigate plans by Kilkenny County Council to demolish houses in the city's Vicar Street, to make way for a new roadway.
A local group has said that medieval remains – a gable wall and a shouldered chimney – at one of the 19th century houses should be protected by the council. MEP Nessa Childers subsequently wrote to the commissioner in support of a formal complaint that was made to the council about the plans to demolish the 'heritage houses'.
The complaint stated that the proposed demolition of 20-22 Vicar Street,  to make way for a proposed Central Access Scheme, could be in breach of the EU Directive on Environmental Impact Assessments.
In reply to the MEP, a senior official in Brussels responsible for environmental law enforcement said the complaint will be raised with the Irish authorities. Commenting today, the MEP said:
My understanding is that the County Council were considering demolishing the houses in Vicar Street in October. This must not happen. These houses are an important part of Kilkenny's built heritage and the Kilkenny County Council comply fully with the law in relation to them.'
In a statement, the council said that investigations by consultant archaeologists are continuing on the gable wall but stressed that "there is not sufficient evidence" to definitively date it yet.
"Substantial portions of the wall are modern, and the architectural building survey and archaeological investigations currently underway will inform this process," the council said.
"It is clear from the extent of the ongoing investigations being conducted at the site, that the utmost consideration has been and is afforded these structures."