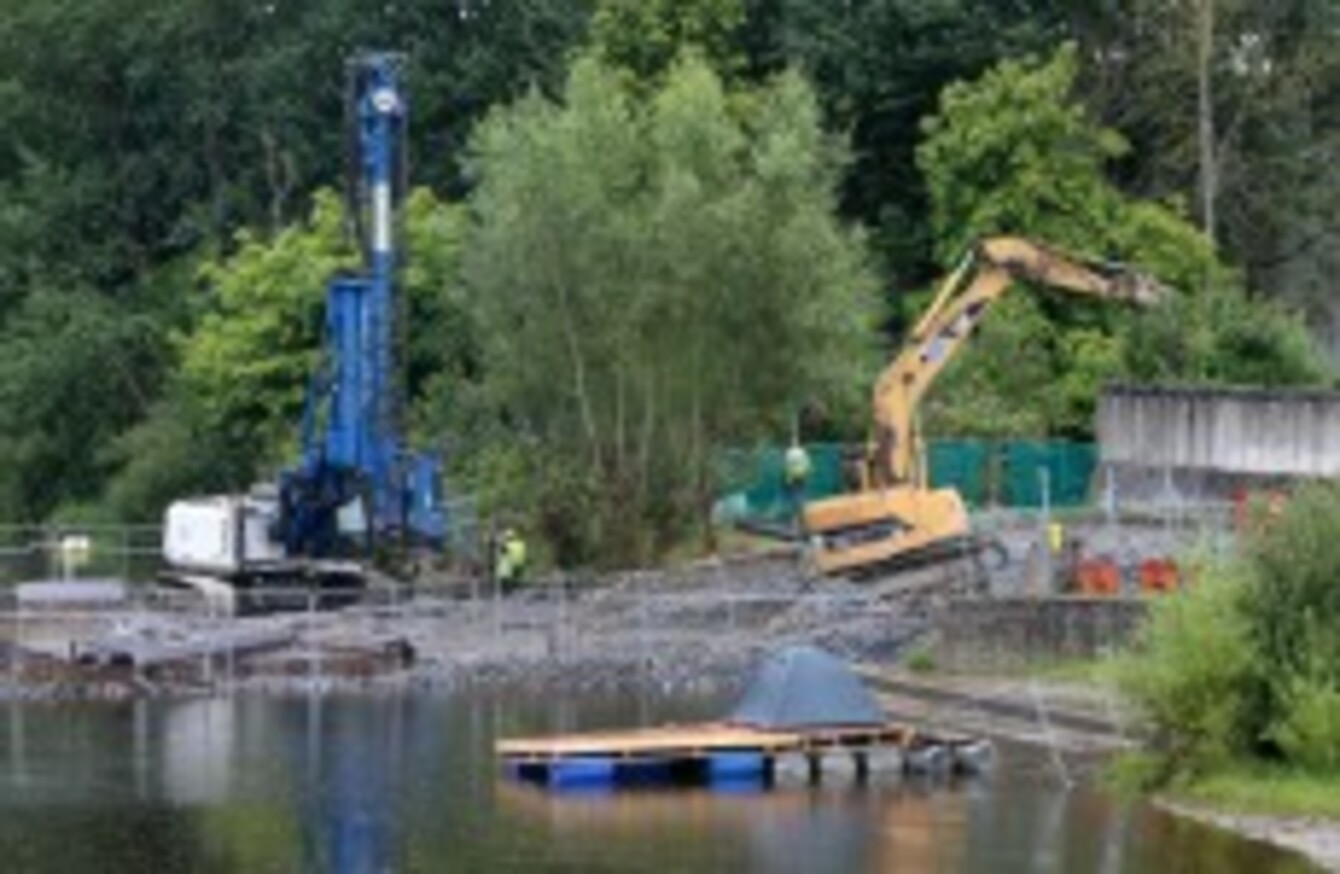 FILE: Construction a Green's Bridge before it was suspended
Image: Niall Carson
FILE: Construction a Green's Bridge before it was suspended
Image: Niall Carson
PROTESTERS AND KILKENNY County Council are expecting to hear on Wednesday about the latest on a temporary halt to construction work on two bridges in the city.
The bridges span the River Nore and one of them, at the Green's Bridge site, has been the centre of recent controversy.
Protesters had been present at the site for the past few months while construction is underway.
The Save Kilkenny protest group is not commenting on the situation, pending the High Court appearance.
It is understood that some protesters have been monitoring the Green's Bridge site.
Kilkenny County Council said on Friday:
Kilkenny County Council confirms that the council is the subject of an interim High Court order restraining it from carrying out further works on the Ossory Pedestrian Bridge and the Kilkenny Central Access Bridge. Work has ceased on both projects in accordance with the court direction.
Comments have been closed as this case is before the courts.