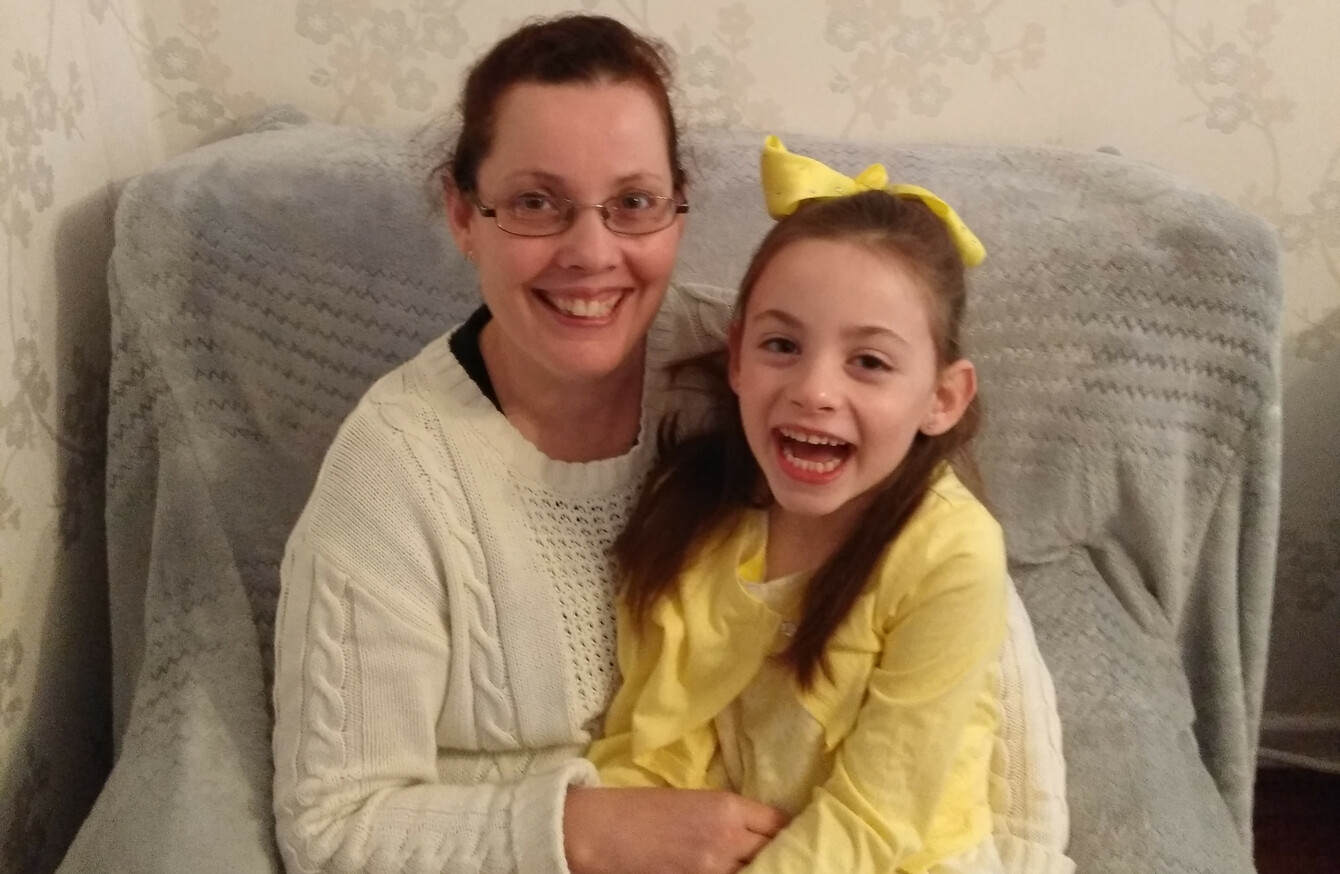 Maria Conlon with her daughter Isabelle
Maria Conlon with her daughter Isabelle
A KILKENNY MOTHER has started a petition calling for all teachers in Ireland to have CPR and first aid training.
Maria Condon said she hadn't realised that teachers don't have to have first aid training and are not obliged to treat children in the event of them needing CPR until her daughter started school.
Six-year-old Isabelle has apnoea which means she can stop breathing at any stage and has died on several occasions.
"She was born premature at 28 weeks and the first time she stopped breathing was in her 6-year-old brother's arms and he used his CPR training, which he learned in the Irish Red Cross, to save her live.
Real fear hit home with me when Isabelle started school and I realised she could actually die in school as the first few seconds are vital to get her back and not all teachers are trained or obliged to save her life.
"According to the Irish Heart Foundation- 15 people a day die from sudden death syndrome and 125 people die a year from choking.
I am hoping that all teachers have CPR and first aid training will become compulsory for all teachers and SNAs and will be fully funded by the government and will be known as Isabelle's Law.
So far the petition has more than 3,000 supporters.
'Patchy and inadequate'
When TheJournal.ie contacted the Department of Education about the petition, it pointed to the board of management of each school being responsible for pupils.
Commenting on this, Condon said she is "aware of the board of management's responsibility to teachers and first aid training" but added that the current situation of most schools only having one or two teachers trained "is absolutely not acceptable".
TheJournal.ie sent queries to a number of teachers unions on this topic including the Teachers Union of Ireland (TUI), the Association of Secondary Teachers in Ireland (ASTI) and the Irish National Teachers' Organisation (INTO).
None of the unions directly stated that they supported the call for it to become compulsory for all teachers to be trained in First Aid and CPR, instead they called for extra resources, funding and SNAs.
A spokesperson for the TUI said "the current level of provision is patchy and, therefore, inadequate".
They added that many of its members have already trained in the area at their own expense but that the Department of Education should provide the resources that would allow each school to have "ready access to appropriately trained personnel who can respond to critical incidents".
When asked if it supports the call for all teachers and SNAs to have CPR and first aid training, a spokesperson for the ASTI said, "Unique situations such as this are, in the opinion of the ASTI, best served by an appropriately trained special needs assistant who is in attendance with the child throughout the school day."
The INTO spokesperson said, "Boards of management have a responsibility for the health and safety of children enrolled in each school.
"This [responsibility] should extend to the provision of training to all staff to enable them to meet their duty of care to children in the school population.
"This has to be reviewed regularly as pupil enrollment changes and if necessary new training provided. Where a school identifies a training need in a particular area the Department should be required to provide funding."
'Cannot direct teachers'
Echoing the statement from the INTO, a spokesperson from the Department of Education and Skills said, "The board of management of each school is responsible for the care and safety of all of the students in their school and care and safety should be at the centre of all policy and practices.
The Department also stated that it cannot direct teachers to administer medical treatment to pupils.
The Department  cannot direct any member of the board of management or the teaching staff of the school to administer medical treatment to students, action and procedures which are normally carried out by medical professionals such as doctors and nurses.
The spokesperson added that once schools are made aware of a student's medical condition it may be possible to put preventative measures in place to lessen the possibility of difficulties arising.
"Where a child requires adult assistance to administer medicine and where the extent of assistance required would overly disrupt normal teaching time, SNA support may be allocated for this purpose.
It is a matter for the board of management to ensure that SNAs are in a position to effectively meet the care needs of students for whom SNA support has been allocated in the school when appointing an SNA.
Defibrillators 
A school principal was hailed a hero after saving a nine-year-old boy who collapsed in a school yard in Dublin in September. He started CPR on the child before calling for a defibrillator.
The principal is now calling for defibrillators to be installed in all schools.
#Open journalism No news is bad news Support The Journal

Your contributions will help us continue to deliver the stories that are important to you

Support us now
The Department of Health told TheJournal.ie that there is a considerable amount of work being undertaken within the health service in this area.
It says it plans to make public access defibrillators more easily accessible with people knowing how to use them.
A spokesperson said that it's the ambition of the HSE National Community First Responder framework that there's an increase in the availability of training in CPR in schools, work places and local groups over the next few years.
Condon said defibrillators in all schools "is a great idea but is going to be pointless unless all staff are trained".