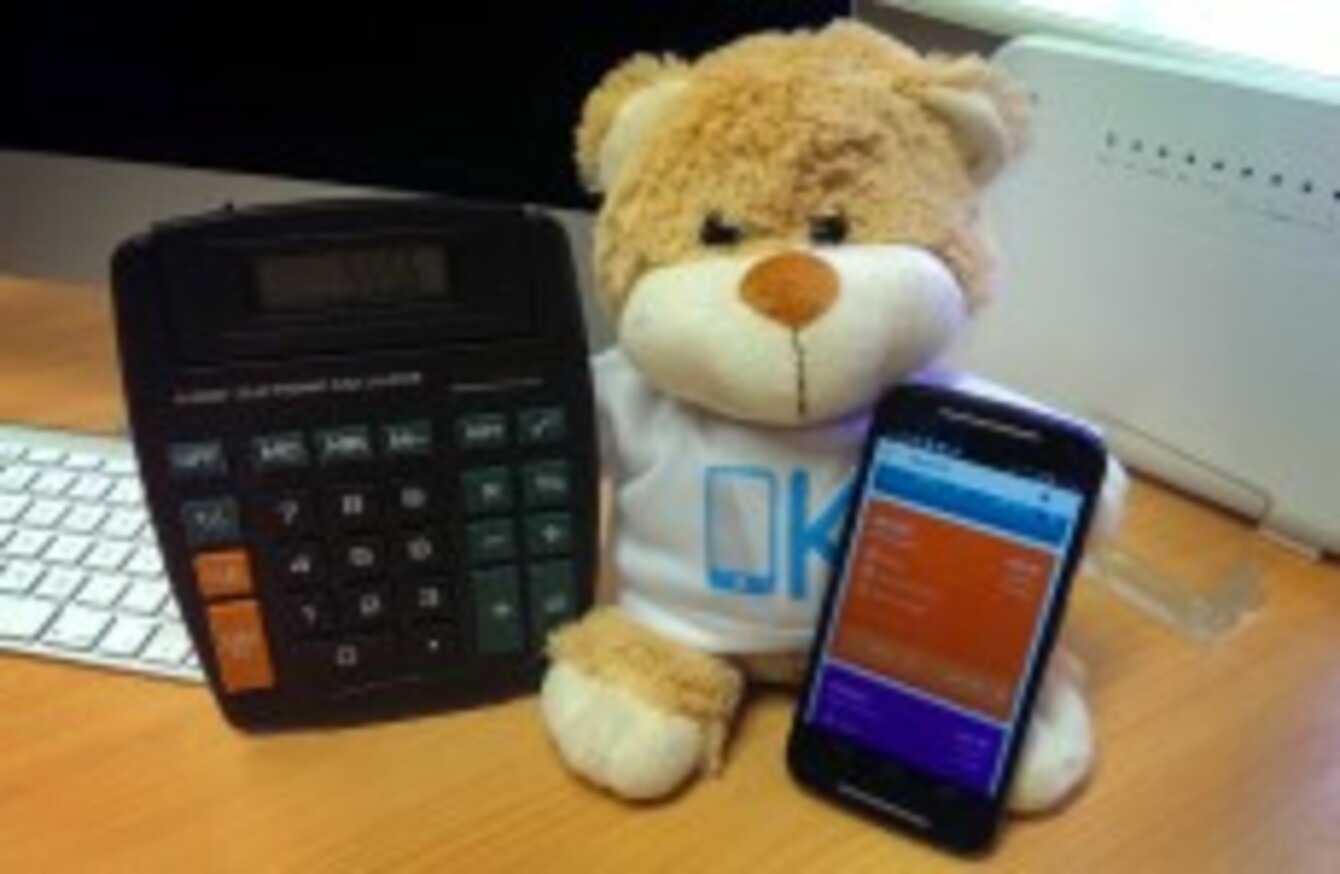 Image: Killbiller
Image: Killbiller
IF YOU'RE AN iPhone user and thinking of changing your contract anytime soon, things may have become a little easier.
KillBiller, an app which analyses your phone calls, texts and data usage to find the best deal for you, was originally launched on Android devices, but its iOS app has arrived this week.
If you've used the Android app before, the interface is practically identical but the steps required to calculate deals are a little different.
Instead of analysing your phone's call, text and data usage directly, you have two options. You can either log in to your network account so it can analyse your bills or enter in values manually.
It takes a little longer than the Android version as iOS apps aren't allowed to access an iPhone's call logs, but the steps required are kept to a minimum.
Speaking to TheJournal.ie, KillBiller co-founder Shane Lynn said that while the network login option was in development for a while, the effort it took to develop a system that can analyse bills on iOS was challenging.
"It's just a difficult one to build. It takes a lot of work to get the algorithms reading PDFs bills [and] it's naturally different for each network"
While making sure the algorithms worked correctly for iPhone users, the other element that delayed them by "an extra week or two" had nothing to do with how the app worked. Instead, it was the logo, or to be more exact, how Apple interpreted it.
The original logo depicted a phone with one button on it, but Apple's review process said it breached copyrighted image guidelines as it looked too much like an iPhone. The solution was simply adding an extra button to the phone in the logo to help it get past the review process.
Alongside updating and improving both apps, the next immediate aim is to introduce prepay plans into the service, which Lynn hopes will arrive by the end of May.
As the startup makes money through people switching plans in the app, Lynn hopes this will lead to more people switching as prepay users aren't tied down to a contract.