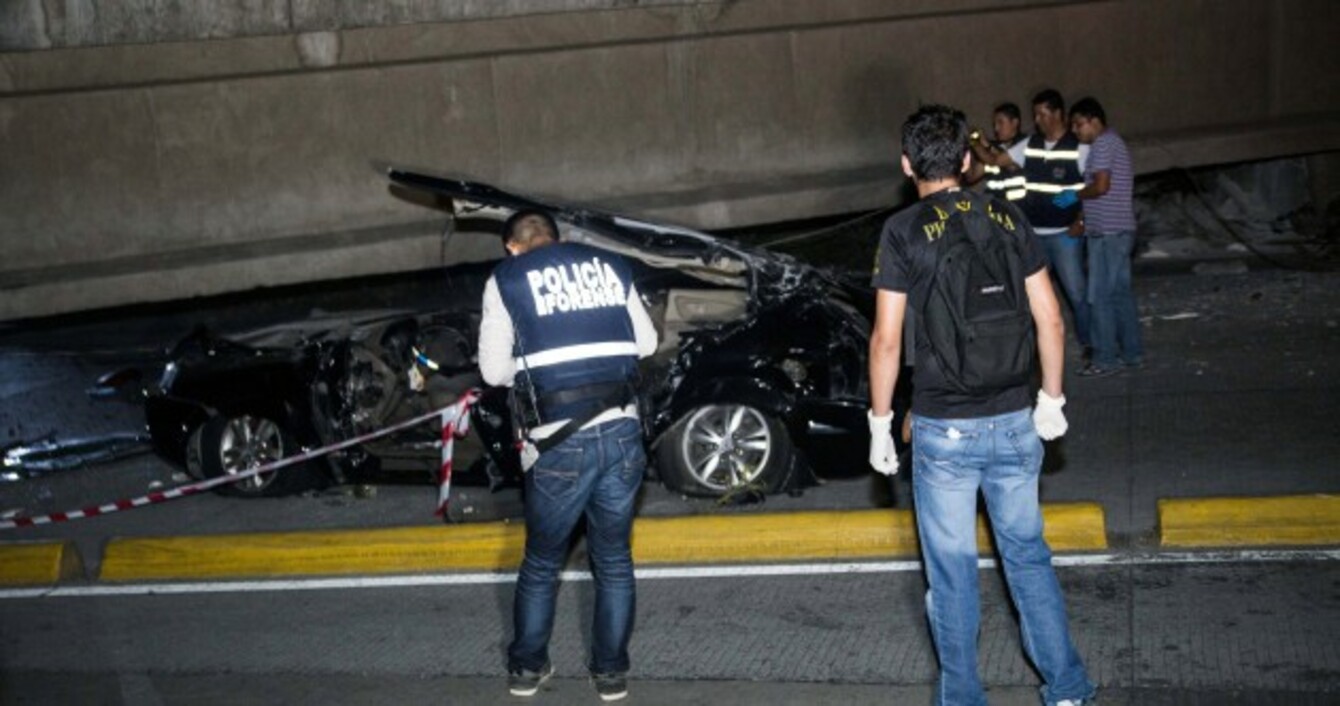 A car crushed underneath a collapsed underpass
Image: AP Photo/Jeff Castro
A car crushed underneath a collapsed underpass
Image: AP Photo/Jeff Castro
Updated at 5pm
AT LEAST 233 people have been killed in the 7.8-magnitude earthquake that struck Ecuador's Pacific coast, President Rafael Correa has said.
"The official figure of the number killed has risen to 233," Correa said on his Twitter account.
Officials had previously put the toll of yesterday's quake at 77 dead and nearly 600 injured.
The quake, which struck shortly before 1am this morning Irish time about 170 kilometres northwest of Quito, lasted about a minute and was felt across Ecuador, northern Peru and southern Colombia.
Correa said Vice President Jorge Glas was on his way to Portoviejo, a city on the Pacific in an area heavily affected by the quake.
Officials declared a state of emergency in the six worst-hit provinces.
Police, the military and the emergency services "are in a state of maximum alert to protect the lives of citizens," Vice President Glas said.
In the Pacific port city of Guayaquil, home to more than two million people, a bridge collapsed, crushing a car beneath it, and residents were picking through the wreckage of houses reduced to heaps of rubble and timber, an AFP photographer reported.
Ecuador's Geophysical Office reported "considerable" structural damage "in the area near the epicentre as well as points as far away as Guayaquil".