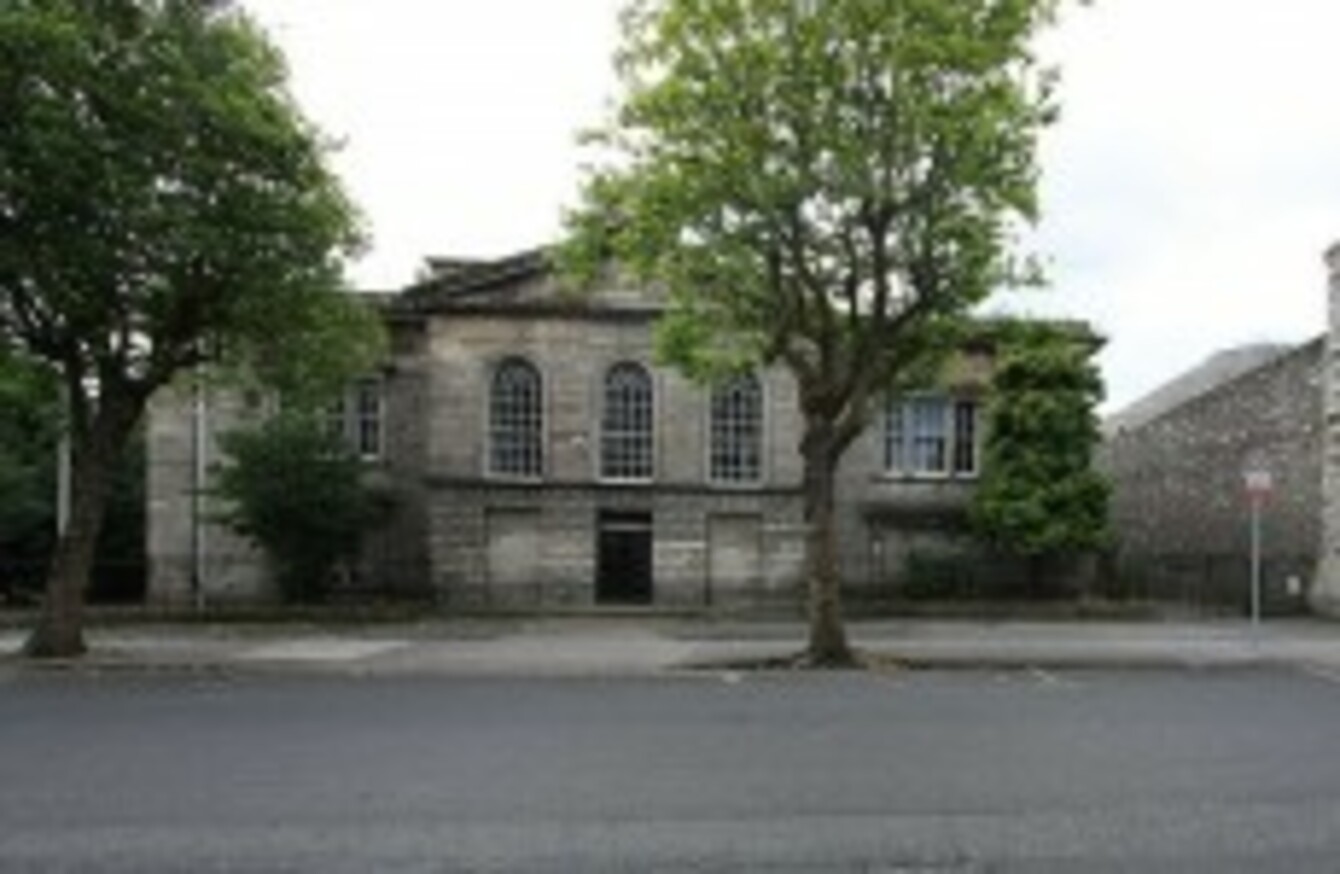 File image of Kilmainham Courthouse
Image: Wikimedia Commons
File image of Kilmainham Courthouse
Image: Wikimedia Commons
THE COURTS SERVICE has given the former Kilmainham Courthouse to the Office of Public Works so it can be developed into a tourist attraction.
The building, which had been vacant since July 2008, will be made into a museum and will be used as an addition to the Kilmainham Gaol experience.
The OPW describe it as a way to "provide ancillary curatorial, exhibition, research and welfare facilities".
Work is already underway on the first part of the project, which involves substantial repair to the external fabric of the building. It is envisaged that the entire project will be complete in time for the 2016 centenary commemorations.
Chief Justice Susan Denham, who formally handed over the keys to Minister of State Brian Hayes earlier this evening and said:
The Gaol played a central role in the forces and actions which led to the War of Independence, and the establishment of the modern Irish state. Thus, Kilmainham Gaol is central to the history of our nation's struggle for freedom.

This is a building in which decisions were made affecting the lives of many in troubled times – and it is very appropriate that it be recognised as an historic building of the nation.
Hayes said he hopes the courthouse will help expand visitor numbers to the Gaol:
The Gaol is one of the State's premier visitor heritage sites, attracting approximately 310,000 visitors annually and the addition of this courthouse building will enhance and expand that visitor experience.
The interest in Kilmainham Gaol is likely to increase as we draw closer to the 2016 commemorations.