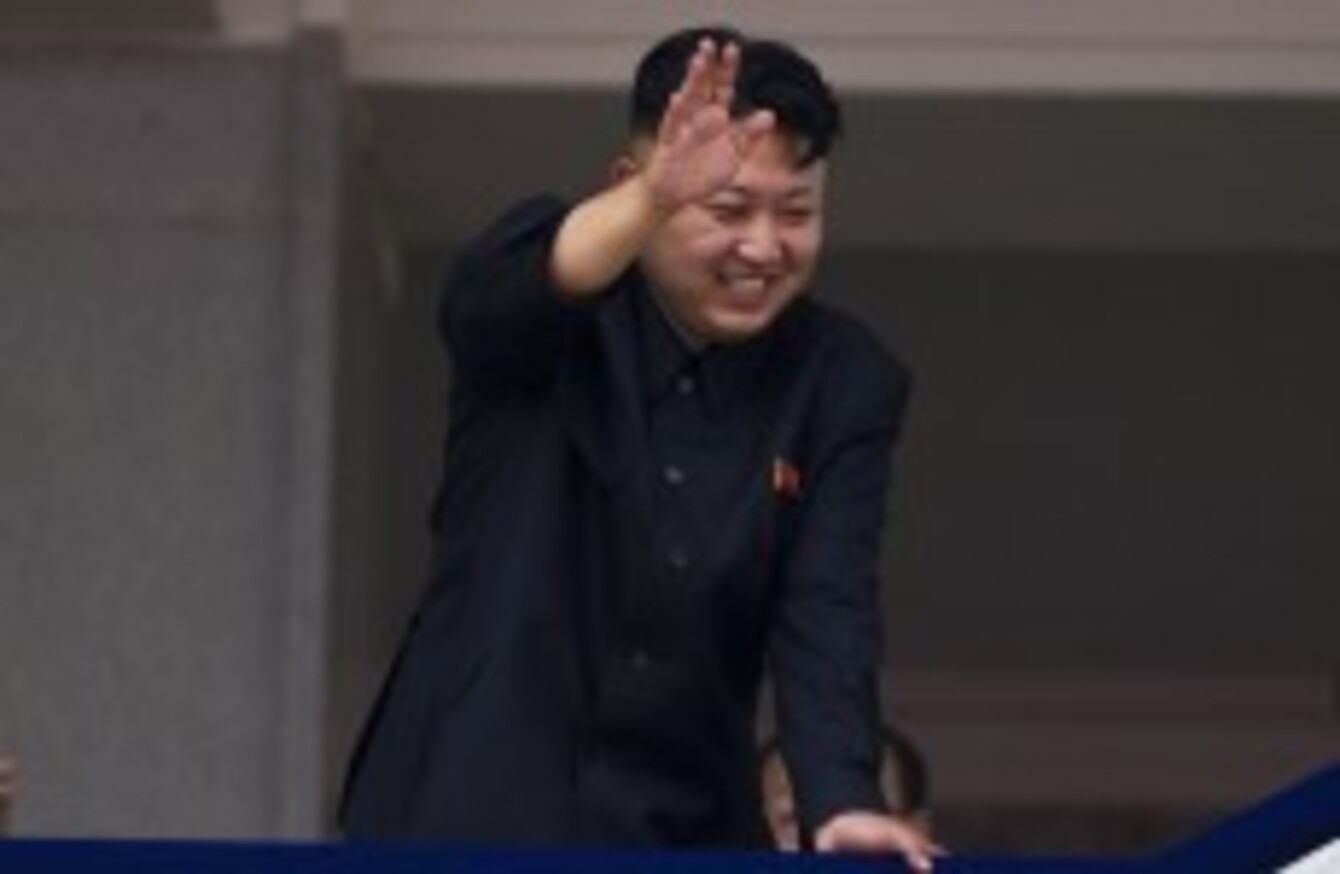 File: North Korean leader Kim Jong Un
File: North Korean leader Kim Jong Un
MASSED RANKS OF military and party leaders pledged complete loyalty to North Korean leader Kim Jong-Un on the second death anniversary of his father, at a time of growing concern over the regime's stability.
The vows of obedience, at an elaborate gathering in Pyongyang honouring Kim's father and former supremo Kim Jong-Il, followed the shock execution last week of the young leader's uncle and one-time political mentor Jang Song-Thaek.
Jang's purge raised questions about factional infighting at the top of the Pyongyang hierarchy and prompted both Seoul and Washington to warn of possible provocative acts by the nuclear-armed North.
Warriors
State television showed tens of thousands of military and party officials sitting stony-faced in pin-drop silence for several minutes, before rising to greet Kim with thunderous applause as he took his place on the leadership podium.
"We should be warriors to safeguard the party centre with our lives … with the conviction that we know no one but the great comrade Kim Jong-Un," North Korea's ceremonial head of state, Kim Yong-Nam, said in an opening address.
He added that the country had made "great strides" in the two years since Kim took over the reins of power after his father's death.
The mass meeting also heard a keynote address by top military leader Choe Ryong-Hae who some analysts believe had a hand in the ouster and execution of Jan.
The military will support "our supreme commander, under any storms and hardships", said Choe, a close Kim confidant who holds the military rank of vice marshal and is director of the Korean People's Army's General Political Department.
"We will share the fate with our respected supreme commander by living and dying with him until the very last moment," he said, while firing off a warning at rival South Korea.
If the enemies drop a single drop of fire on our motherland, our soldiers will immediately storm out to wipe out all the invaders and achieve unification.
At a meeting of top defence and national security officials on Monday, South Korean President Park Geun-Hye had warned that the recent leadership shake-up in the North could presage some aggressive behaviour from Pyongyang.
There was no sign on the leadership podium of Kim Jong-Un's aunt and Jang's widow, Kim Kyong-Hui – a major political player in her own right who holds the military rank of four-star general.
The North's official Korean Central News Agency said Kim Jong-Un had visited his father's mausoleum on Monday, in the company of his wife, Ri Sol-Ju.
Ri has not been seen since October, prompting speculation that she may also have fallen out of favour.
Tuesday's meeting came the day after a massive military rally in Pyongyang, during which Choe also spoke, urging troops to protect Kim Jong-Un "at the cost of their lives".
Media
North Korea's state news outlets, meanwhile, have erased tens of thousands of articles archived on their websites, according to a watchdog site.
About 35,000 articles have disappeared from the website of the North's official Korean Central News Agency (KCNA), as well as 65,000 articles in Spanish, English, Chinese and Japanese, said Frank Feinstein, an analyst who tracks the North's online media for US-based website NK News.
It was not clear if the deletion was permanent or related to efforts to eradicate Jang Song-Thaek's name from the official archive.