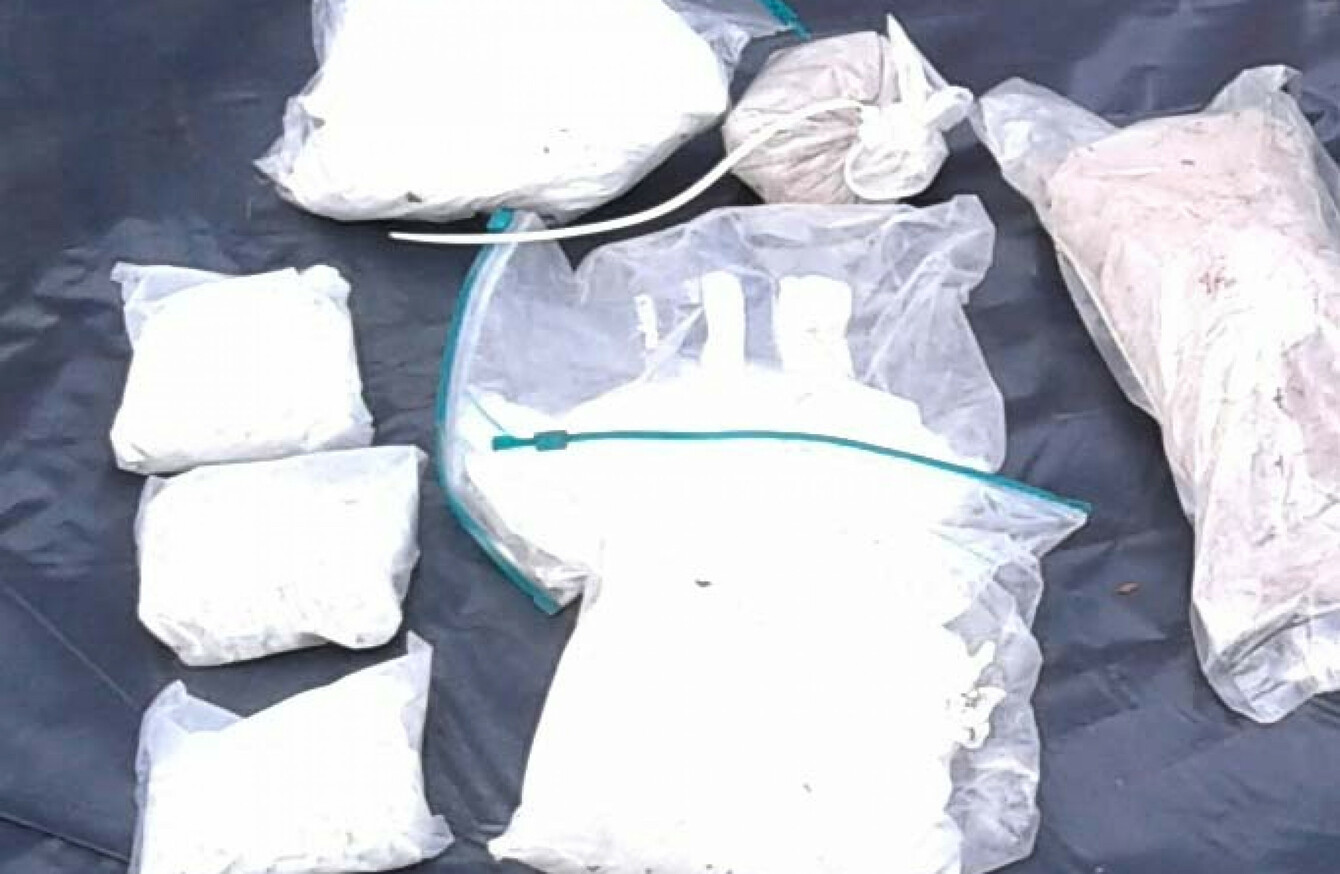 Image: Garda Press
Image: Garda Press
A NUMBER OF international drug traffickers have been arrested across the European continent as the net closes on Irish drug dealers who were supplied cocaine through a Chilean distributor who was arrested last week.
Distributors of cocaine have been arrested in the Netherlands, the Caribbean, Germany as well as Chile where the drug baron 'El Rico' was arrested last week.
Approximately 60% of Ireland's cocaine had been coming through El Rico and his distributors, according to sources.
The arrest of El Rico and the subsequent seizure of his electronic devices is the main reason for the international arrests. He had been using a German IT protection system, used by many multinational financial organisations, in an attempt to safeguard his communications. Leading members of the Kinahan cartel were in conversation with El Rico by using this system.
The seizure of the phones now means that police in a number of jurisdictions have access to El Rico's records which go back to 2011 – meaning any deal made between him and Irish gangs is currently being accessed by police.
Charges for murder, drug trafficking and the importation of arms are expected to be brought against Irish drug dealers by US and Dutch authorities in the coming weeks once all of the encrypted communications have been accessed and logged.
The main gang leaders of the Kinahan cartel have fled Ireland in the last six months. Some have a number of outstanding arrest warrants in Spain, Ireland and the UK.
TheJournal.ie contacted Dutch police (Politie and its regional unit in Amsterdam) earlier this week. Both said they could not officially comment on active cases. However, a spokesman did confirm that Dutch authorities are attempting to extradite El Rico to the Netherlands to face charges. A request for a formal comment was denied.
Earlier this week, a Dutch military boat captured 600kg of cocaine in the Caribbean thought to have been sourced by one of El Rico's main allies before his arrest.
Leading members of the Irish cartel, including Daniel Kinahan, have fled in recent weeks with many arriving in Dubai in recent days.
Well-placed sources have told TheJournal.ie that this is the "beginning of the end" for the cartel in its current form.
Messages from El Rico and his associates to the Kinahan cartel go back a number of years. The German server used to send the messages has also been handed an order to allow US investigators access to the communications.
The Kinahan cartel is now relying on its heroin trade to keep it in liquidity.
Detectives in Dublin are aware of El Rico's arrest and have asked that any information garnered from the Chilean investigation regarding Irish interests be passed on.
The result of the arrest means that the Kinahan cartel will now have to find a new supplier as soon as possible. A number of large seizures by garda units have left Ireland with an impending cocaine shortage.
Sources have said that when shortages of drugs hit cities, they create a potential for tension between gangs. Those with a decent supply are now expected to target areas which they know have nothing left to sell. Moving into another gang's territory is "inviting a war", according to one source.
The arrest of El Rico will send shockwaves through drug trafficking rings across the world. The phones which have been seized implicate dozens of mid-to-high level distributors in South America. Chile is now "too hot" to get drugs, according to underworld sources familiar with the dynamics of trafficking.