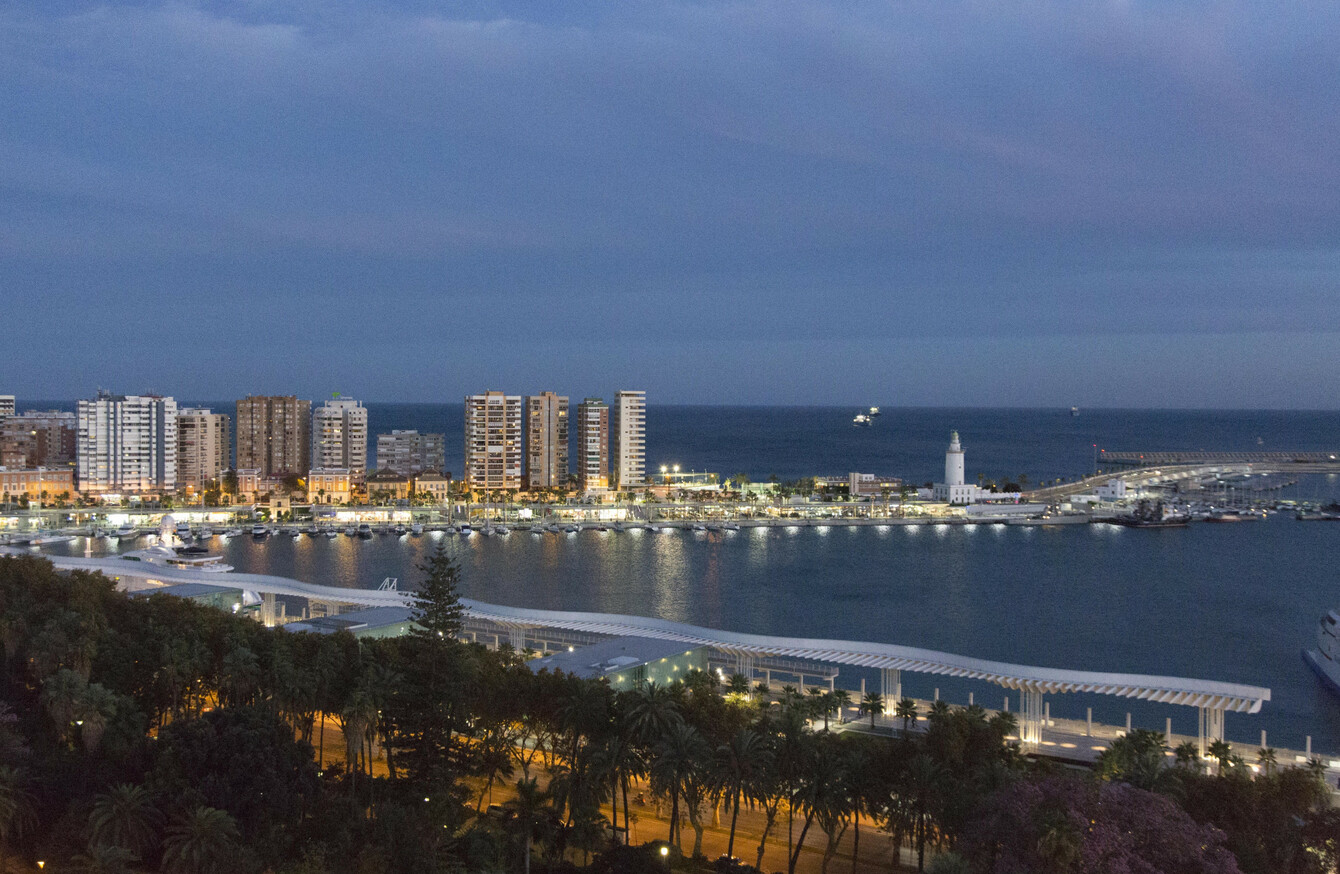 Malaga
Image: Robert B. Fishman
Malaga
Image: Robert B. Fishman
THE HUTCH GANG called off a hit on a senior member of the Kinahan gang after the target was spotted cycling with his young son in a Spanish park.
The attempted execution of the man highlights how some members of the Hutch gang have started working from the south of Spain -  an area once completely controlled by their Kinahan rivals.
The Hutches, who have taken heavy losses since the feud erupted in February of last year, are now involved in the drug trade in Malaga.
Many Hutch members had fled Dublin to the continent in the wake of the feud murders. Fourteen men have died in the violence since September 2015.
A number of large drug seizures and the arrests of many of the cartel's alleged leadership have resulted in the Kinahans' influence on the continent, and especially the south of Spain, waning.
Now, low-level Spanish dealers and runners formerly on the payroll of the Kinahans are helping move drugs for the Hutches.
Last month, a recently released associate of the Kinahan cartel had gone to Malaga with his family. He had been cycling with his young son when he saw a Hutch spotter – the role given to someone who alerts a gunman to the arrival of a target. The pair knew each other having both grown up in Dublin's north inner city in the Summerhill area.
The hit was called off due to the presence of the young child, sources have told TheJournal.ie.
Gardaí now believe that the new Hutch enterprise is symptomatic of a Kinahan gang losing its once massive influence on the European drug market.
Drug suppliers once friendly with the Kinahans are now dealing with the Hutches – seeing them as more trustworthy given the number of high-level seizures in both Ireland and in Europe in recent months.
An Garda Síochána have ramped up their cooperation and joint operations with international police forces, working recently with Spanish counterparts on a number of raids which led to arrests in both Ireland and Spain.
These latest garda operations have led detectives to believe that the Kinahan gang is now trying to piggyback on the supply chains used by smaller gangs as suppliers lose faith in their operation.
This is partly down to the arrest of Chilean drug lord El Rico. The suspected gangland figure supplied 60% of all of Ireland's cocaine. His arrest also led to a number of seizures on continental Europe where the Kinahans once controlled their estimated billion euro enterprise.
Recent seizures have led senior officers to believe that the Kinahans have had to join up with a number of gangs to continue importing cocaine to Ireland. That means a young dealer in Finglas, an Eastern European gang in Meath and a veteran drug trafficker in west Dublin no longer have to request permission from the Kinahans to bring in their own supplies, loosening their grip on the industry.
#Open journalism
No news is bad news
Support The Journal
Your contributions will help us continue to deliver the stories that are important to you
Support us now