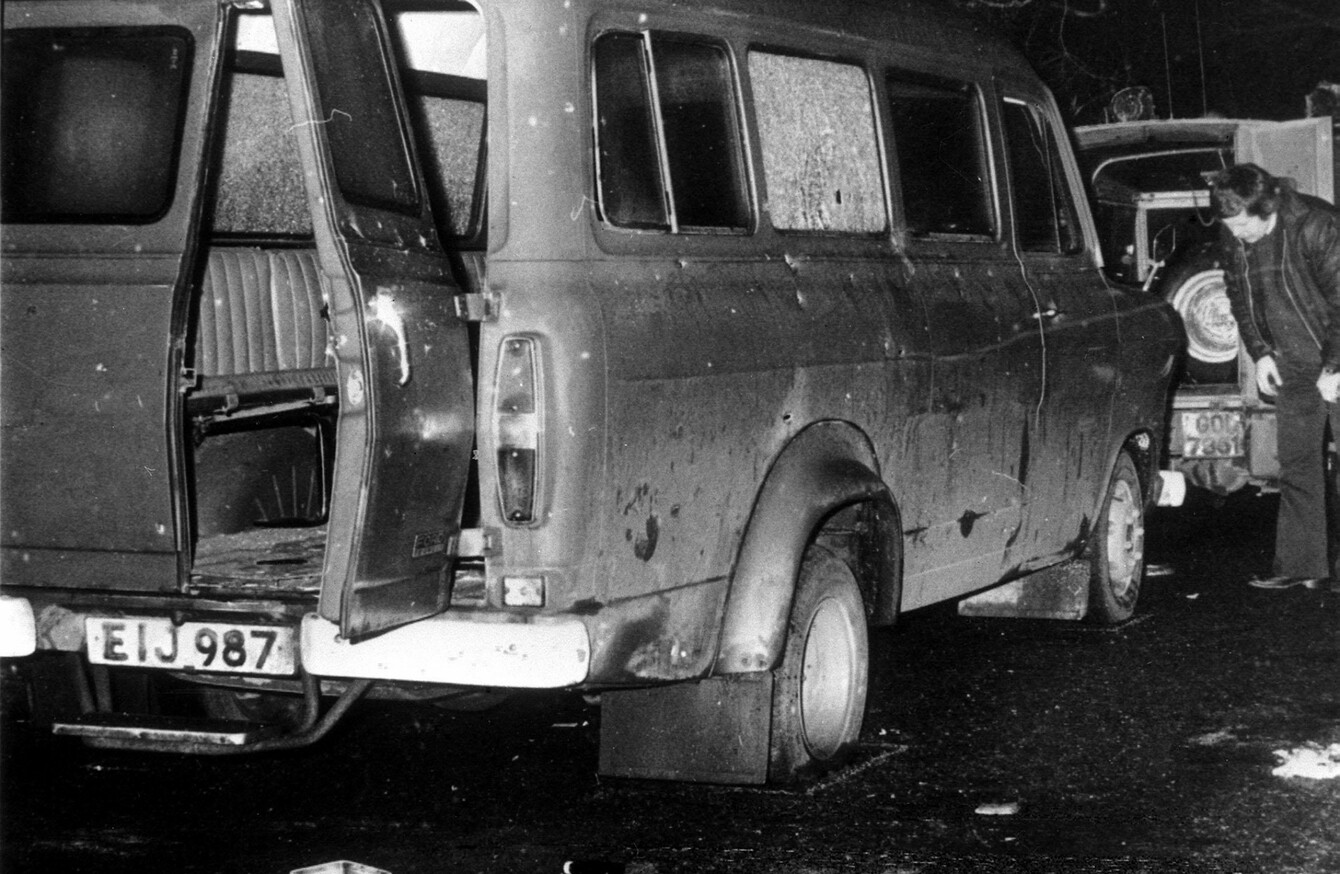 Image: Niall Carson/PA
Image: Niall Carson/PA
Updated at 9pm
THE PUBLIC PROSECUTION service of Northern Ireland (PPS) has decided not to prosecute a man who was arrested on suspicion of the murder of 10 people in the notorious Kingsmill massacre in Co Armagh in 1976.
On 5 January 41 years ago, a group of textile workers who were pulled over by men disguised as British soldiers were lined up against a wall and asked their religion.
The gunmen then opened fire and ten men were killed. An 11th man, Alan Black, survived despite being struck 18 times and another man was allowed to flee when he said he was Catholic.
No one has ever been charged over the massacre, though a 2011 inquiry found that the attackers were members of the Provisional IRA who were acting under the name 'South Armagh Republican Action Force'.
However, in August last year, police arrested a 59-year-old man after new evidence was identified during inquest proceedings.
Outlining the decision today, Assistant Director of Central Casework Michael Agnew said the PPS had given "careful consideration" to all of the evidence and applied the test for prosecution.
"We have concluded that there is no reasonable prospect of a conviction based on the available evidence," he said.
"We are mindful of the disappointment that this decision will bring to the surviving victim and families of those who were killed. Although 41 years have passed since this atrocity, we are conscious that their pain endures."
We have informed the families this morning of our decision and the reasons for it, and have offered to meet with them to answer any further questions that they may have.
Minister for Foreign Affairs, Charlie Flanagan, said that the decision not to prosecute was a "disappointment to families that have waited so long for justice".
He said the inquest should now be re-opened and concluded, and that the Irish Government was fully co-operating with the inquest and with the Coroner's Service of Northern Ireland.
Dealing with the past in a manner respectful of all will help Northern Ireland move forward.
Inquest proceedings were adjourned to allow for the criminal investigation to take place and the PPS said the coroner has now been advised of the decision.