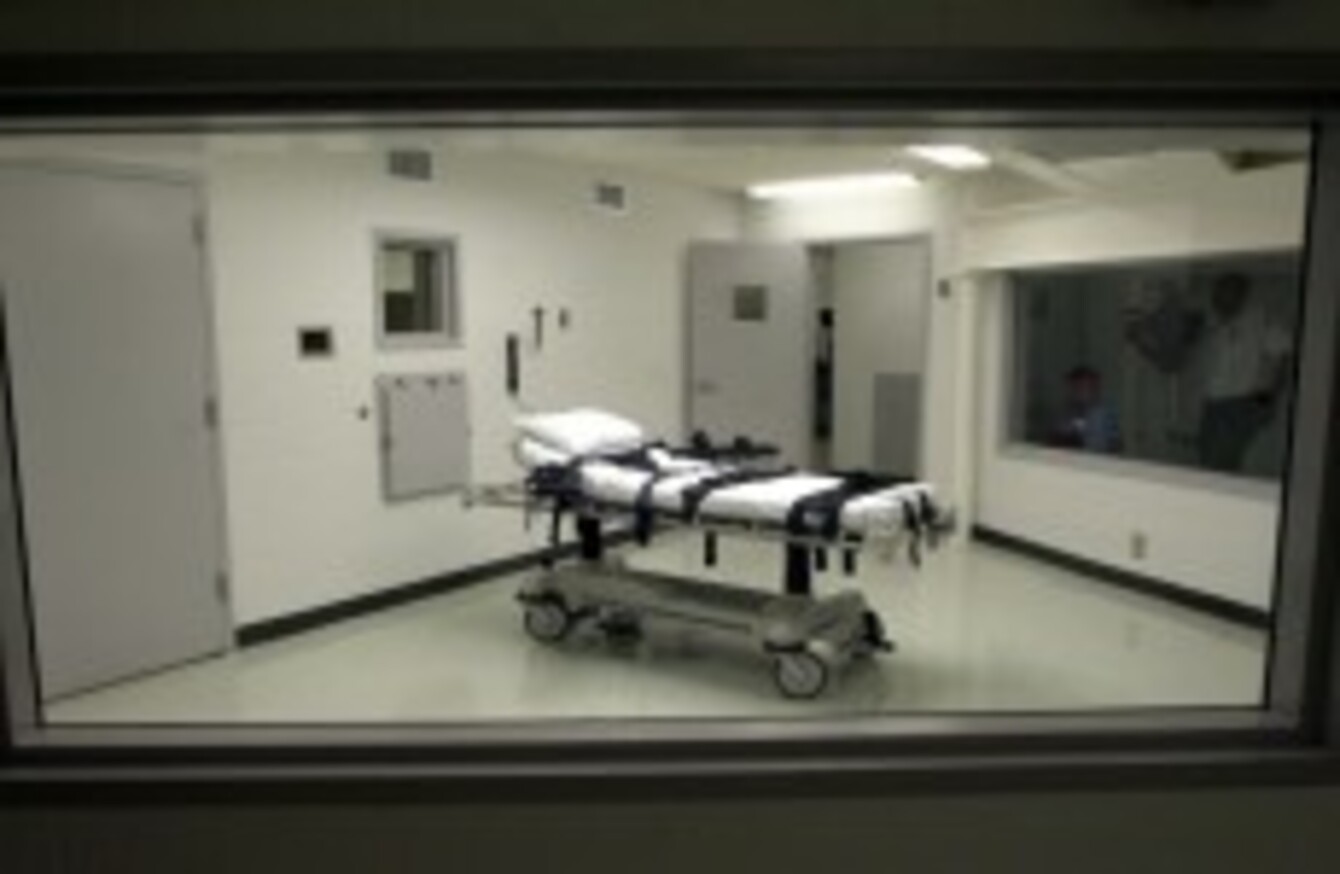 Alabama's lethal injection chamber at Holman Correctional Facility in Atmore (File image)
Image: AP Photo
Alabama's lethal injection chamber at Holman Correctional Facility in Atmore (File image)
Image: AP Photo
BEFORE THEY'RE EXECUTED, people have little control over their fate.
But they do have an opportunity to share their last observations about the world, their deaths, or even their executioners.
While strapped into the electric chair or tied to a noose or standing before a firing squad, the condemned have uttered one-liners that grabbed headlines or even made history books.
Anne Boleyn
I pray God save the king and send him long to reign over you.
King Henry VIII of England ordered his wife Anne Bolelyn's execution for alleged incest, adultery, and conspiracy to murder him.
But she maintained a curious loyalty to him before she was beheaded in 1536.
Aileen Wuornos
I'll be back like Independence Day.
Aileen Wuornos, a prostitute, confessed to killing seven men who had picked her up while she was hitchhiking in Florida in 1989 and 1990.
At her 9 October 2002 execution by lethal injection, Wuornos stated: "I'd just like to say I'm sailing with the rock, and I'll be back like 'Independence Day,' with Jesus June 6. Like the movie, big mother ship and all, I'll be back".
Aileen Wuornos (AP Photo/Peter Cosgrove)
John Wayne Gacy
Kiss my ass.
The 'killer clown' was convicted of killing 33 boys and young men in suburban Chicago between 1972 and 1978, raping and torturing his victims.
John Wayne Gacy earned his moniker, and possibly started the scary clown phobia, because he dressed up as a clown to entertain sick children, the History Channel reported.
On his way to his execution, Gacy told a prison guard, "Kiss my ass," according to his hometown newspaper, the Chicago Tribune.
GW Green
Lock and load. Let's do it man.
G.W. Green was convicted in 1991 of killing John Denson, a Montgomery County, Texas juvenile probation officer. He was executed on 12 November, 1991.
Herbert Webster Mudgett
Take your time, don't bungle it.
Herbert Mudgett was one of the USA's first serial killers, and he was sentenced to death by hanging for murder, according to an 1896 New York Times article.
His actual last words were "yes, goodbye," but before that, he reportedly gave some thoughtful advice to his nervous executioner.
Gary Gilmore
Let's do it.
Gary Gilmore, who was killed by firing squad in 1977, was the first person executed in the United States in a decade, the BBC reported. Gilmore was convicted of killing a motel manager in Provo, Utah.
His entire story spurred Norman Mailer to write the Pulitzer Prize-winning true crime book "The Executioner's Song."
Newsmen view the chair, surrounded with sandbags, where Gary Gilmore sat when he was executed by firing squad at the Utah State Prison. The hood Gilmore wore is draped over the back of the chair. (AP Photo)
Benito Mussolini
Shoot me in the chest!
Benito Mussolini was the 40th Prime Minister of Italy. He was executed in 1945 by Walter Audisio under orders from the National Liberation Committee. Mussolini reportedly screamed "Shoot me in the chest!" and Audisio obliged.
Robert Alton Harris
You can be a king or a street sweeper, but everyone dances with the grim reaper.
Robert Harris was convicted of abducting and brutally murdering two teenage boys, according the Department of Corrections in California, where he was executed.
He used the boys' car to rob a bank, and was executed at the gas chamber in San Quentin in 1992 — the first execution in California in 25 years, according to the state's Department of Corrections.