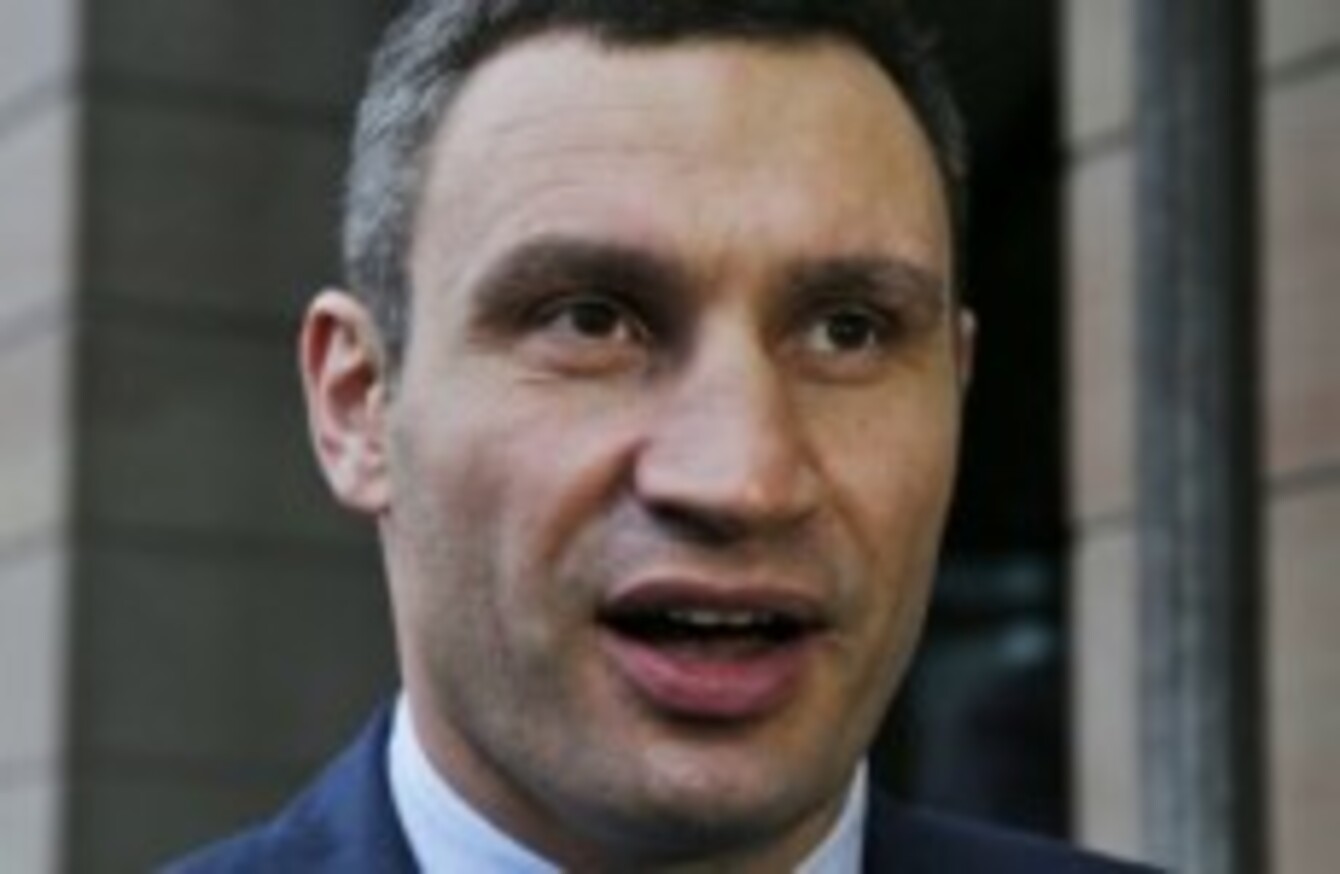 Vitali Klitschko (File pic)
Image: Lefteris Pitarakis/AP/Press Association Images
Vitali Klitschko (File pic)
Image: Lefteris Pitarakis/AP/Press Association Images
UKRAINE'S BOXER TURNED opposition leader Vitali Klitschko has decided against contesting snap presidential elections in May and would instead back the candidacy of businessman Petro Poroshenko.
Klitschko told a congress of his UDAR (Punch) party,
We have to nominate a single candidate representing the democratic forces
"This has to be a candidate who enjoys the strongest public support. Today, this candidate in my opinion is Petro Poroshenko".
Recent Visit
Vitali Klitschko was in Dublin this month for the European People's Party annual congress.
He was quoted as saying that "the recent overthrow of the government was a decisive moment in European history".
He also told reporters he was grateful for the support from the Irish people.
He said,
The main message right now, we have to be active…The unity of Ukraine, the independence of Ukraine is very important right now.