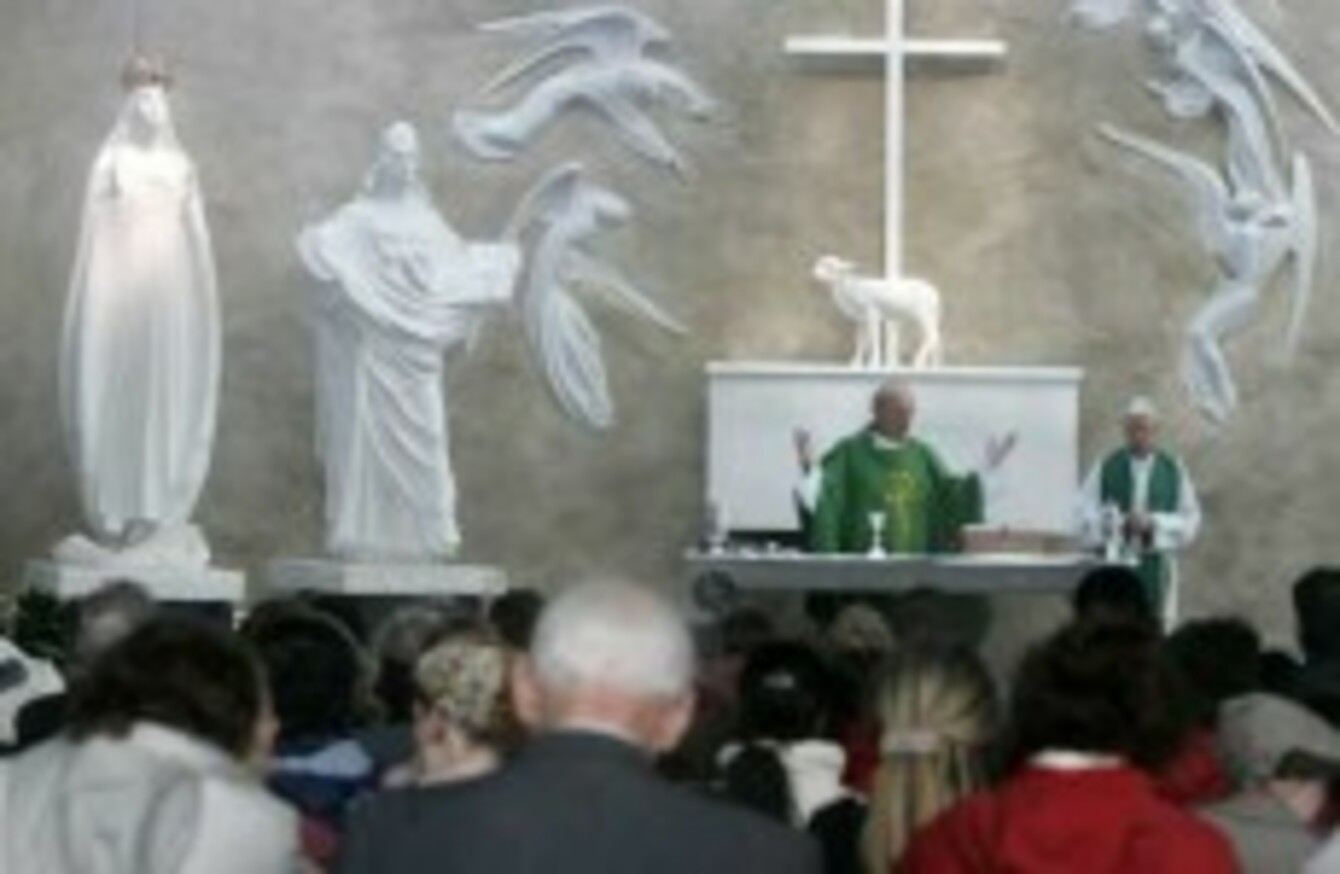 Image: Photocall Ireland
Image: Photocall Ireland
TENS OF THOUSANDS are making their way to Knock, Co Mayo today for the Annual Novena at the Basilica of Our Lady of Knock.
Organisers have estimated that up to 150,000 people will travel from across Ireland for the nine-day pilgrimage at the site where 15 locals claim to have had a miraculous apparition of the Virgin May, Saint Joseph and Saint John the Evangelist, in 1879.
The novena, now in its 38th year, consists of daily mass and prayer as well as seminars and workshops.
The event, based this year around the "Witness to hope" theme, will welcome an interesting mix of speakers.
Elma Walsh, mother of the late Kerry teenager Dónal Walsh, and anti-suicide campaigner, will give a talk entitled "Living Life to the Full", next Wednesday.
Timothy Radcliffe, an English priest who has faced criticism from some parts of the Church for his liberal views on homosexuality, will deliver a seminar on Friday called "Mary: A Witness to Hope for Today."
Kevin Doran, Bishop of Elphin, who last October controversially resigned from the Mater Hospital board over their planned compliance with the new abortion legislation, will speak on "My Hope for the Church" on Sunday.
This year's novena will also see the introduction of a "faith renewal programme", according to Knock parish priest Richard Gibbons, who said it a statement that the new initiative was designed to "give people a practical as well as an intellectual approach to the lives of pilgrims."
For details of this year's Knock Novena, visit www.knock-shrine.ie