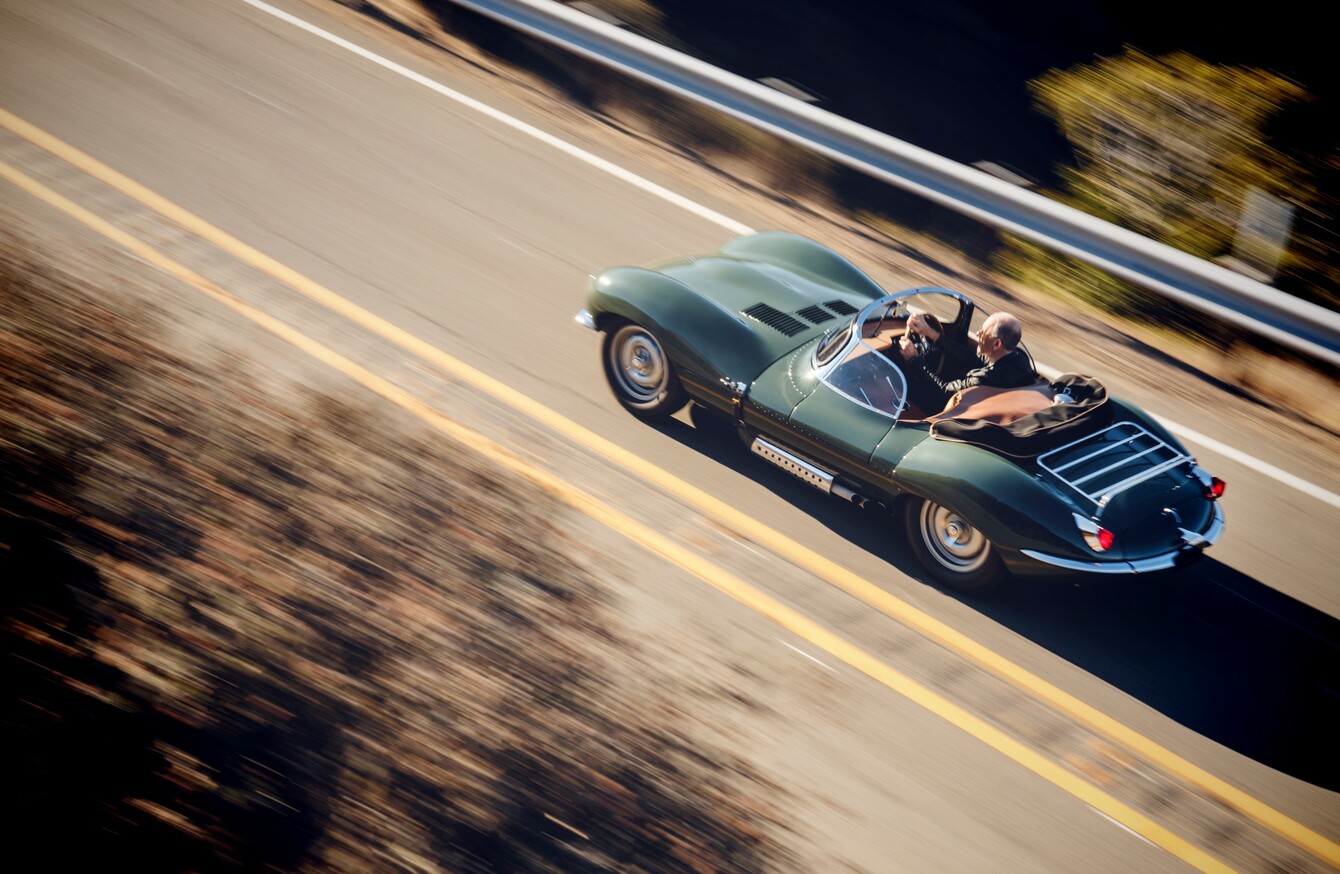 Image: Nick Dimbleby
Image: Nick Dimbleby
THE LOS ANGELES Auto Show started last week and runs for ten exciting days. It showcases the latest and greatest automotive technology, customised cars and personal mobility devices as well as being the place where numerous car makers debut new and concept vehicles.
These are some of the coolest cars and ideas to come out of this year's show.
The 'new original' Jaguar XKSS
This is the first genuine Jaguar XKSS to be built in almost 60 years. The original XKSS was a road-going conversion of the Le Mans-winning D-type and was built from 1954-1956. In 1957, nine cars that were set for export to America were destroyed in a fire at Jaguar's Browns Lane factory in the Midlands in England.
This new model, finished in Sherwood Green paint, was engineered by Jaguar Classic and nine of these will be built for customers in 2017. Lucky sods.
Alfa Romeo Stelvio
Named after the famous 'Stelvio Pass' in Italy, this is a premium mid-size SUV and the first SUV from Alfa Romeo.
The model we see here is the top of the range Quadrifoglio version and it is powered by a 510hp 2.9-litre V6 BiTurbo petrol engine inspired by Ferrari technologies. The Stelvio will launch in Europe next year.
Mercedes-Maybach S650 Cabriolet
Hello gorgeous! This S650 is a luxurious convertible based on the S600 saloon. It is powered by a 6.0-litre V12 bi-turbo engine, which makes 630hp, and it sits on top of huge 20-inch forged alloys with a bichromatic finish.
You'll be ready to hit the open road too as the car comes *with* a set of luggage from Maybach -Icons of Luxury, made of original vehicle leather. Only 300 examples are being made with a net price tag of €300,000.
Nissan Rogue: Rogue One Star Wars Limited Edition
Star Wars fans, start saving! Nissan has unveiled the the first production vehicle ever to include Star Wars-branded elements and just 5,400 of these vehicles will be produced.
Not only that, but each car comes with an exclusive numbered, full-size replica collectible Death Trooper helmet.
Watch the unveiling here, which featured Stormtroopers from "Rogue One: A Star Wars Story.
Source: Nissan/YouTube
Porsche 911 RSR
Swoon. Check out this bad boy racer from Porsche, which is set to challenge the Ford GT at Le Mans in 2017. This 911 is different from the rest, as the 4.0-liter flat-six engine is mid-mounted and not behind the rear axle as per usual.
The car is now made from carbon fibre – it was previously made from steel – and it can be serviced quickly mid-race due to new quick-release fasteners, which are used for mounting most of the body panels.