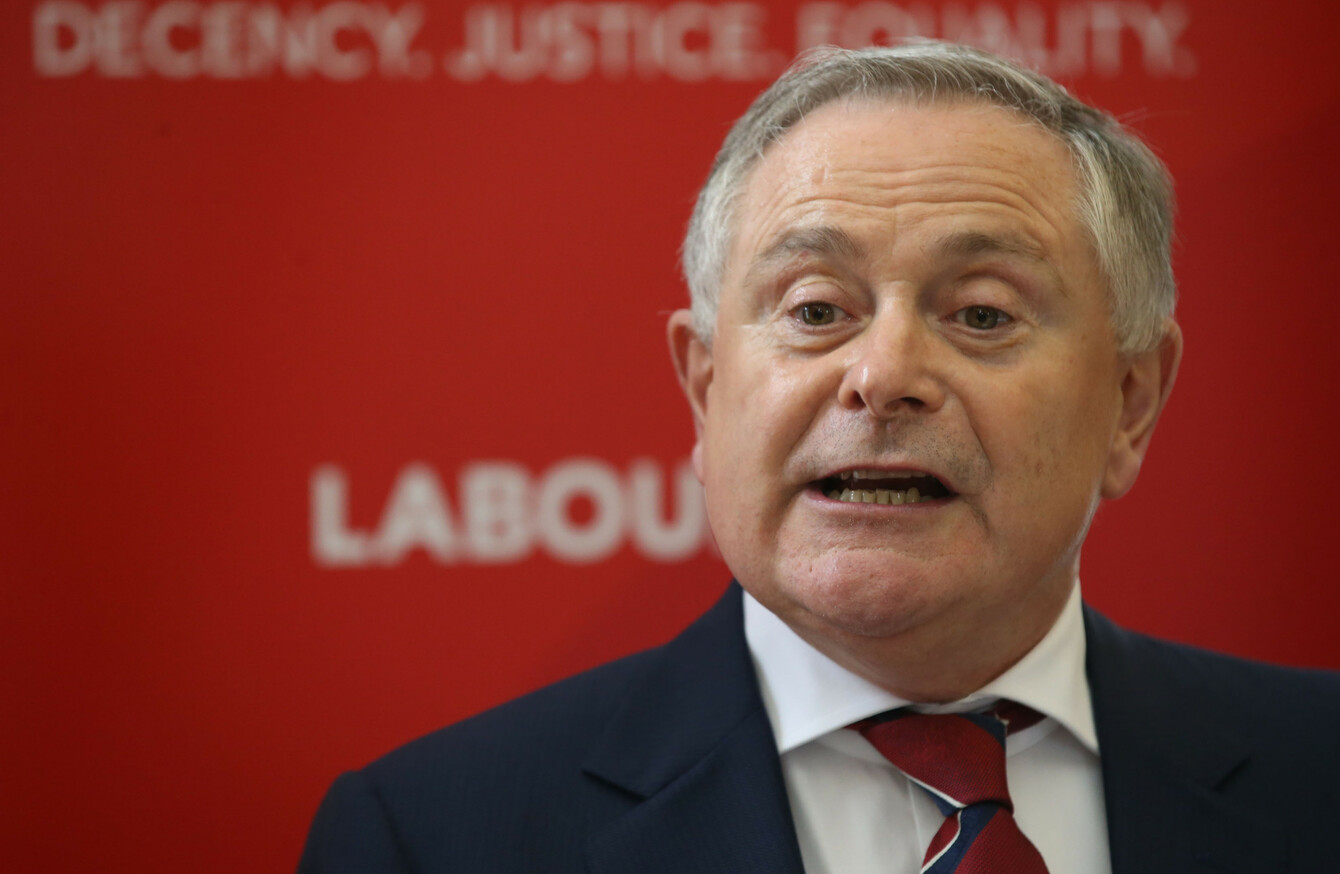 Brendan Howlin at
Image: Sam Boal/RollingNews.ie
Brendan Howlin at
Image: Sam Boal/RollingNews.ie
THE LABOUR PARTY has warned against "foolish" tax cuts in next week's Budget.
Launching its own alternative, the party said it wants to prioritise investment in key public services over tax cuts.
Leader of the party Brendan Howlin said the plan "cut poverty, not taxes".
Part of the plan sees bank levy doubled. The levy was announced in 2013 by Minister for Finance Michael Noonan. It was slated to raise €150 million a year. It was extended to 2021 in last year's Budget.
Joan Burton wants to see the levies paid by banks, broadly based on the amount of tax paid on deposit interest, doubled.
"We believe that our national banks should pay their fair share to fund public services, and are proposing to double the bank levy to €300 million.
We also seek to raise up to €200 million through closing existing corporation tax loopholes, and end refundable R&D tax credits for those that don't pay tax.
Howlin says that the plan would see services improved and homes built.
"We want to improve public services, build homes and hospitals, employ teachers and healthcare workers, and reduce the cost of living for our future Ireland.
"One of the most pressing issues facing us as a nation is the housing and homelessness crisis, and Labour's Budget includes a fully costed plan to invest nearly one billion euro into building an extra five thousand public houses in 2018."
That plan would radically increase the level of public housing and repurpose NAMA to provide affordable housing for sale and rent.