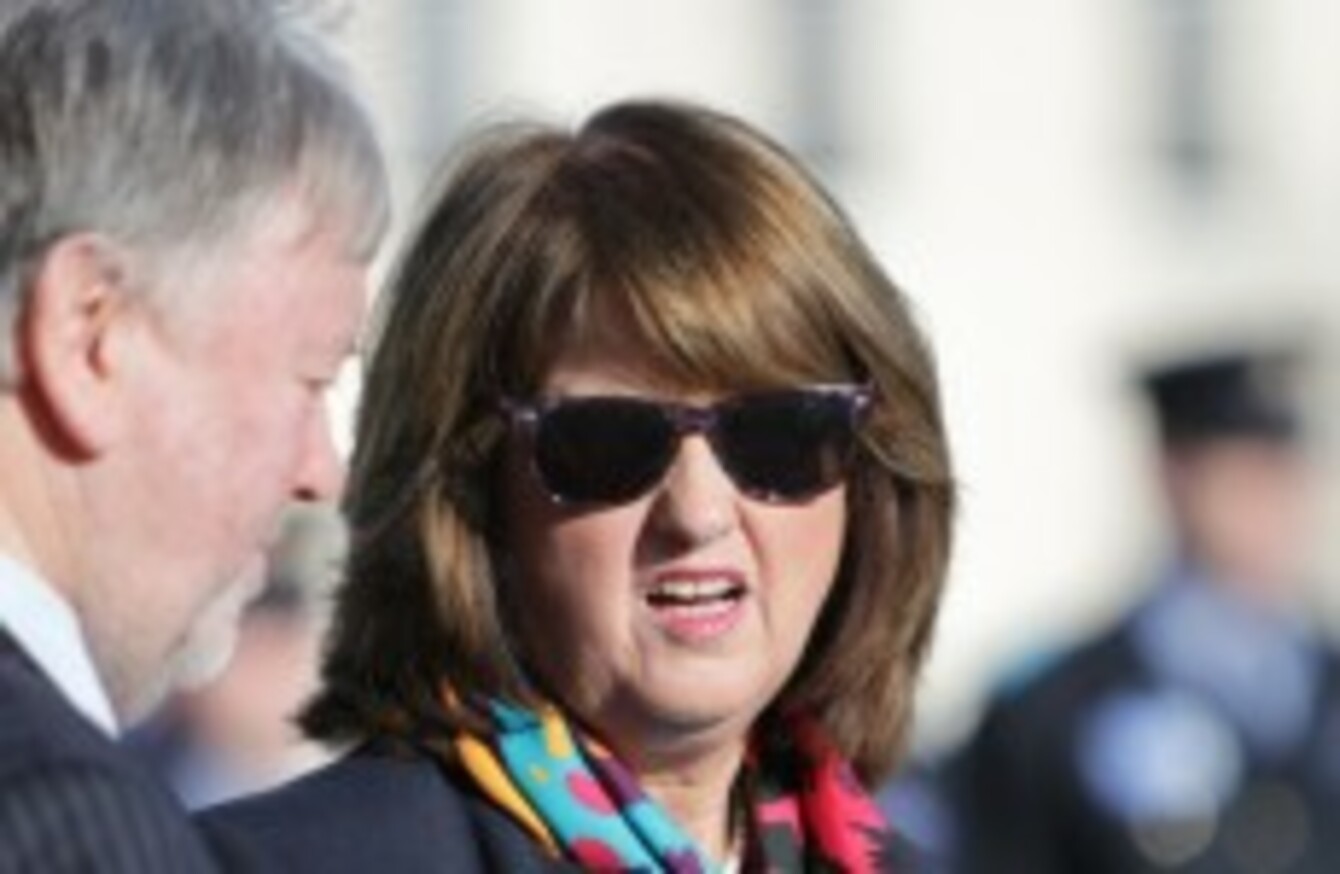 Joan Burton
Image: Mark Stedman/Photocall Ireland
Joan Burton
Image: Mark Stedman/Photocall Ireland
LABOUR WILL KICK-START its preparations for the general election later today as it formally selects its first candidate.
Senator John Whelan will be selected unopposed at a convention in Portlaoise tonight to run for the party in the newly-created three-seat Laois constituency.
Whelan's selection will kick-start a lengthy process of selecting Labour candidates for the general election – which is expected next year – across the country.
Fianna Fáil and Sinn Féin have already begun the selection of candidates while Fine Gael is expected to begin shortly.
Whenever the vote is held, Labour is expected to fall well short of its record gains in the 2011 general election in which it won 37 seats with 19.4% of the vote.
Having seen all of its MEPs and many of its councillors lose their seats at the local and European elections last May the party is expected to struggle to hold many Dáil seats across the country.
Some opinion poll ratings indicate that the party will struggle to get into double figures with its TDs, although strategists believe the economic upturn and more good news in the Budget later this year could see an upswing in its fortunes.
Whelan's selection tonight will be followed on 22 February by the candidate selection for the Carlow-Kilkenny by-election which is due to take place on the same day as the same-sex marriage and presidential age referendums in May.
The party will also select its candidate for the Meath East constituency – likely to be incumbent TD Dominic Hannigan – on 24 February with further conventions in the weeks that follow.
Labour's national conference takes place on 27 and 28 February at the INEC in Killarney.