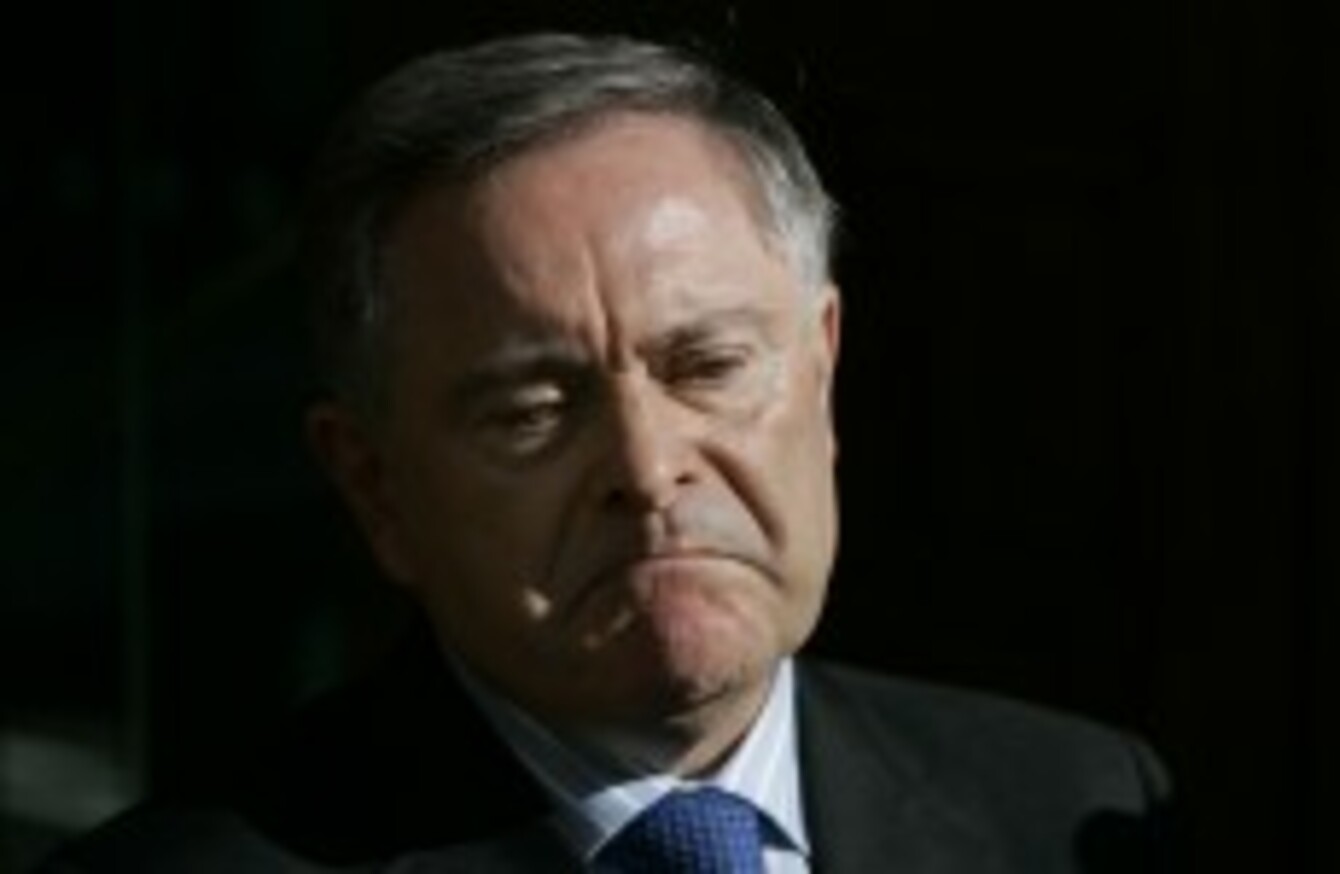 Brendan Howlin
Image: Mark Stedman/Photocall Ireland
Brendan Howlin
Image: Mark Stedman/Photocall Ireland
Updated 22:49pm 
PUBLIC EXPENDITURE AND Reform Minister Brendan Howlin has told the Parliamentary Labour Party that he will not run for the leadership of the party.
Howlin told TDs and Senators at a meeting in Leinster House this evening that he will not seek to become leader after Cabinet colleague Joan Burton earlier declared her intention to seek the leadership in the wake of Eamon Gilmore's decision to step down.
Howlin's move comes after two previous attempts to become leader in 1997 and 2002 failed.
The meeting lasted for over two hours with sources describing it as emotional, saying there was a general appreciation within the party at way in which the Tánaiste's departure was handled and announced.
Members of the so-called 'gang of eight' – TDs and a senator who tabled a motion of no confidence in Gilmore prior to his resignation announcement on Monday – are said to have expressed regret at tabling the motion without discussing it with the Tánaiste first.
Junior Minister Alex White was no clearer about his leadership ambitions with differing views from Labour TDs and Senators as to whether he will run.
However it has emerged that though he did not threaten to resign if Gilmore remained as party leader he was prepared to support the no confidence motion.
Despite speculation that Burton will be unopposed there was a general view among members that "people want a contest", as one parliamentary party member put it.
Nominations for the Labour leadership contest close next Tuesday at 12 noon after which there will be a postal ballot of around 5,000 members with a result to be announced on 4 July.
If no one else contests the leadership then Burton will be automatically elected as Labour leader unopposed as soon as nominations close next week.
This means that she could conceivably become Tánaiste by the end of next week.
Originally published 18:22