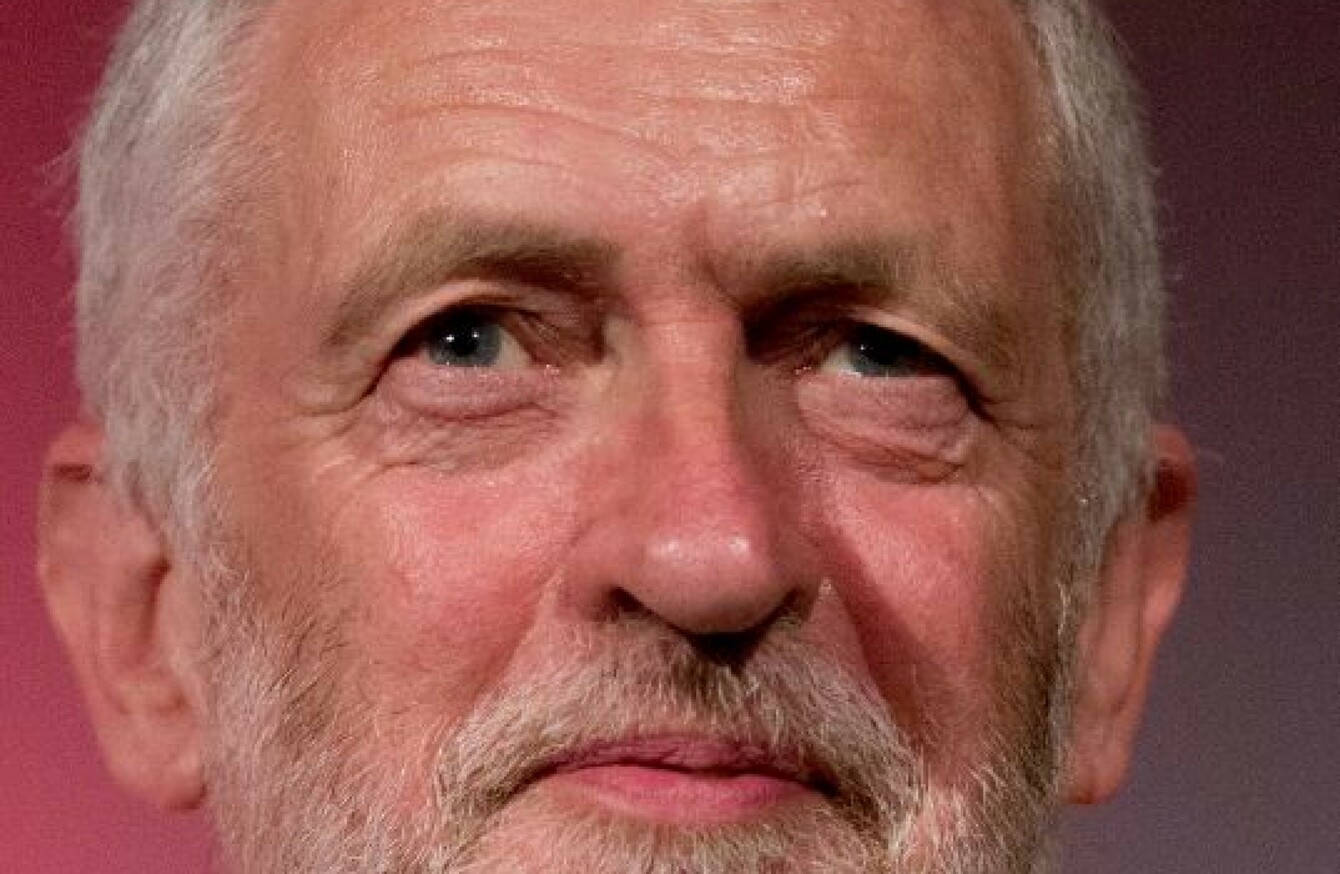 Jeremy Corbyn
Image: Isabel Infantes/EMPICS Entertainment
Jeremy Corbyn
Image: Isabel Infantes/EMPICS Entertainment
FIVE NEW MEMBERS of Britain's Labour Party won a court case today allowing them to vote in its leadership contest — a decision affecting 125,000 people.
The party's governing National Executive Committee (NEC) had decided people who had been members for less than six months up to 12 July could not vote in the contest between embattled leader Jeremy Corbyn and relatively unknown challenger Owen Smith.
The High Court said the NEC's decision amounted to a breach of contract, in a ruling that increases the voter base by around a quarter.
The five new party members claimed they had been "frozen out" of the leadership contest.
Labour will appeal the decision. A spokesman for the party said: "The Procedures Committee of the NEC has decided that the Labour Party will appeal this ruling in order to defend the NEC's right, as Labour's governing body, to uphold the rule book, including the use of freeze dates."
Earlier, Corbyn's campaign manager John McDonnell, Labour's finance spokesman, called on the party not to appeal, calling the prospect "appalling".
Good for Corbyn 
The High Court verdict has been interpreted as a victory for socialist stalwart Corbyn, already runaway favourite with the bookmakers to win the contest.
"Corbyn boosted by new members' ruling," the Financial Times reported.
Meanwhile, bookmakers William Hill immediately slashed their odds on Corbyn winning from 1/10 to 1/16.
"This already looked an unequal contest, but this new ruling seems to spell the death knell for Smith's hopes," William Hill spokesman Graeme Sharpe said.
Crisis 
Labour is in deep crisis with Corbyn popular among the party's grassroots, but sharply at odds with an overwhelming majority of Labour MPs.
They believe he is an incapable leader driving them towards a third straight general election defeat.
A YouGov poll of 1,772 adults conducted on 1 and 2 August put Prime Minister Theresa May's Conservatives on 42% support, Labour on 28%, UKIP on 12% and the Liberal Democrats on 8%.
Smith, little known even at Westminster until he announced his candidacy, called for an extension of the timetable in the leadership contest following the ruling.
Ballot papers in the leadership contest are due to be posted to members, trade unionists and registered supporters on 22 August and the winner announced on 24 September.