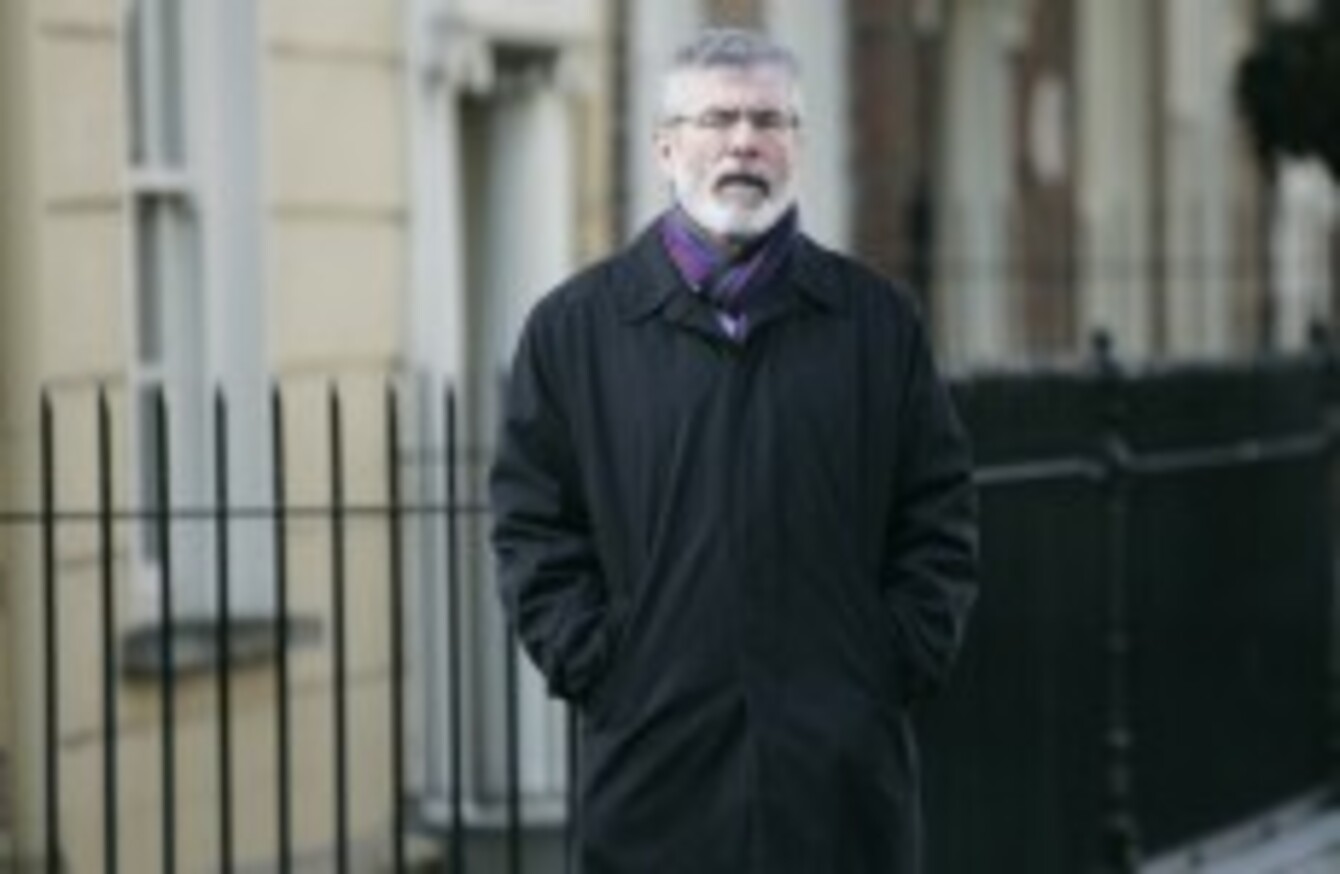 Image: Leah Farrell/Photocall Ireland
Image: Leah Farrell/Photocall Ireland
Updated at 11.50pm
THE SINN FÉIN leader says that the Dunnes Stores strike has come from government failing to protect workers' rights.
Specifically, Gerry Adams has laid the blame at the Labour Party's door. Adams was speaking as Sinn Féin introduced a Private Members Bill on low-hours contracts.
He said that the low pay was an indictment of the Labour Party.
"Low pay and so-called 'labour market flexibility' are key elements in a vision for society manifested in the neo-liberal policies of this Government and their friends in the EU elite.
He said the delay in completing the Government's report on zero-hour contracts showed the "lack of importance" the government attaches to this issue.
"All of this means that many people are asking the question – 'What is the point of the Labour Party in Government?' If Labour Party Ministers cannot defend the most fundamental of workers' rights, what is the point?"
The Sinn Féin bill would immediately ban zero-hour contracts, but Labour TD Arthur Spring says it is a "bit rich" of Sinn Féin to be demanding this change.
They have the same problem in the North where they're in government, but they blame their coalition partners.
"[The Dunnes strike] highlights a problem that exists, but the workers believe that we're trying to help that.
"Sinn Fein went into opposition because they were worried it would be detrimental to their party. We stepped up."