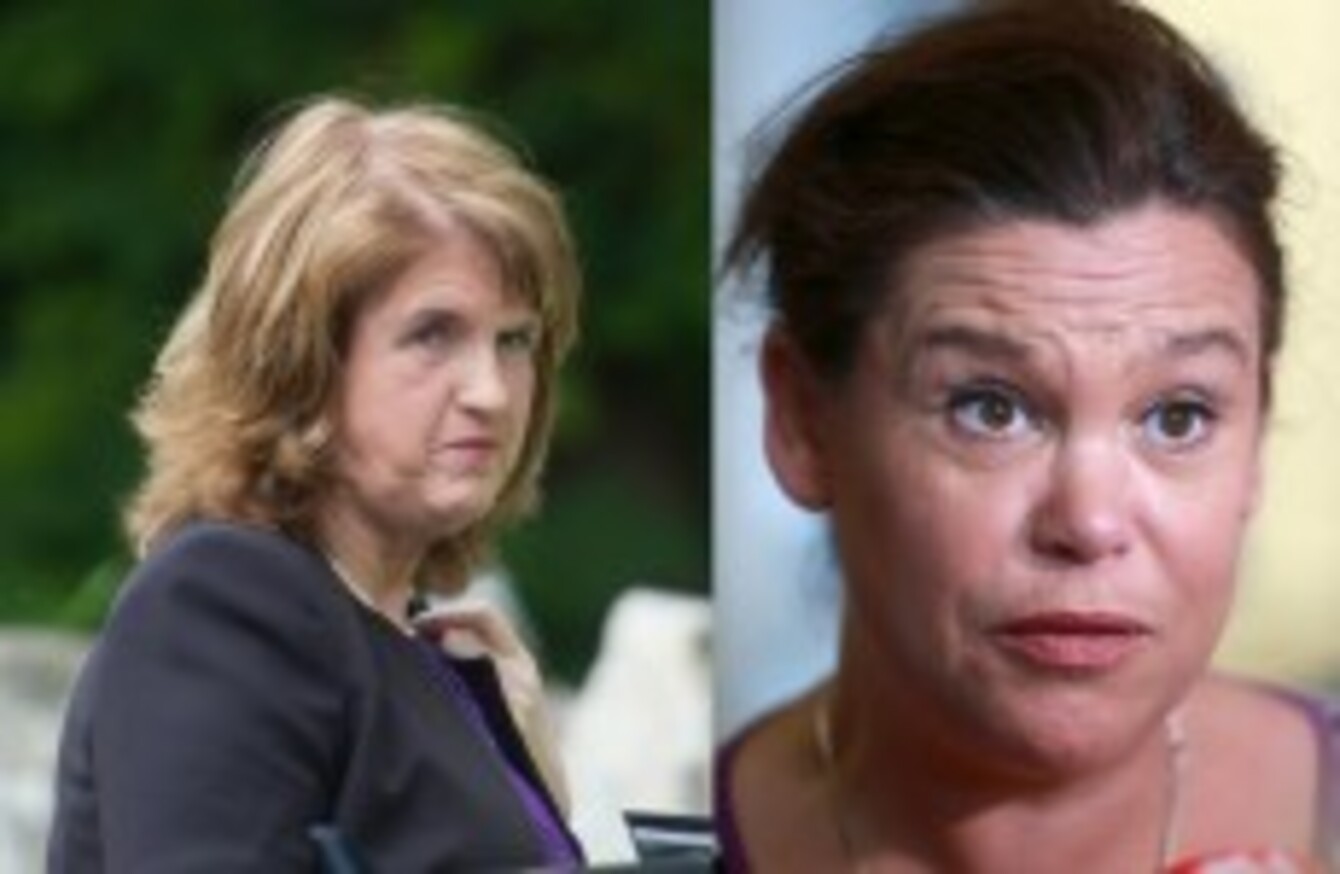 Joan Burton and Mary Lou McDonald
Image: Photocall Ireland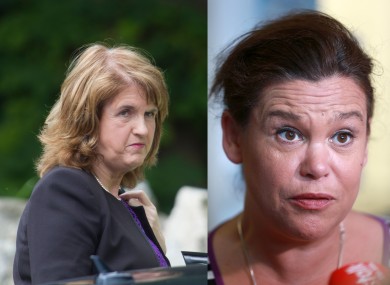 Joan Burton and Mary Lou McDonald
Image: Photocall Ireland
IN RECENT MONTHS, both Labour and Sinn Féin have pledged to campaign for a referendum on repealing the 8th Amendment, which gives equal importance to the right of the unborn to that of the mother.
The amendment, Article 40.3.3, was added to the Constitution following a referendum on 7 September 1983.
It reads: "The State acknowledges the right to life of the unborn and, with due regard to the equal right to life of the mother, guarantees in its laws to respect, and, as far as practicable, by its laws to defend and vindicate that right."
Tánaiste Joan Burton has said the Labour party's 2016 general election manifesto "will be seeking, on behalf of women, to repeal the eighth amendment".
Sinn Féin will also be campaigning in favour of repealing the 8th.
The majority of Labour and Sinn Fein Oireachtas members seem to be on the same page when it comes to this issue, but division could occur as the debate progresses.
How did your TD and/or Senator respond to our survey? Check here.
In our survey, 29 Labour TDs (including Burton) and Senators said they support repealing the amendment, one does not, one couldn't give an answer, and 13 didn't respond.*
Senator John Kelly is not in favour of the idea, while Deputy Arthur Spring couldn't give an answer, telling us it's "a lot more complex than yes or no".
Some 13 Sinn Féin Oireachtas members told us they support the idea, including leader Gerry Adams and deputy leader Mary Lou McDonald. Four people did not respond.
Pearse Doherty said he is in favour of repealing the 8th, but only in cases of rape, incest and fatal foetal abnormality.
A bill to provide for a referendum on the issue was voted down in the Dáil in May, by 74 votes to 23. It was opposed by Fine Gael, Labour and Fianna Fáil.
A number of Labour deputies missed the vote due to prior engagements, including Anne Ferris – who lost the party whip in February after supporting United Left TD Clare Daly's efforts to legislate for abortion in cases of fatal foetal abnormalities.
Labour's Michael McNamara has drafted a bill which deals with the same issue but he said it is more restrictive. It includes a definition of fatal foetal abnormalities and would allow for two obstetricians to be involved in the abortion cases before a final decision is made.
At the party's Ard Fheis in March, Sinn Féin members voted in favour of repealing the 8th Amendment.
Delegates also voted in favour of allowing abortion in cases of fatal foetal abnormalities. As this motion passed, subsequent motions – about not allowing abortions in this circumstance, and calling a woman's reproductive rights "entirely" a matter for her – fell automatically.
At the Ard Fheis, McDonald said that couples who are told their baby has a fatal foetal abnormality go through "unspeakable trauma".
Sinn Féin's deputy leader said it was "the absolute entitlement of those women, their partners and their families" to "full care … every support and, above all, choice".
The party's health spokesperson Caoimhghín Ó Caoláin said it's "long past time Sinn Féin faces up to its responsibility where a couple is confronted by the tragedy of fatal foetal abnormalities".
TD Peadar Tóibín did not support the motion, In 2013, he was temporarily suspended from Sinn Féin for failing to vote with the party in favour of the Protection of Life During Pregnancy Bill. He is among those who did not respond to our survey.
Growing pressure
The government has come under increasing pressure of late to hold a referendum on repealing the amendment.
Last week, the UN called on Ireland to revise its legislation on abortion as the current system is "highly restrictive" and clarity is needed over "what constitutes a real and substantive risk to the life" of a pregnant woman, as set out in the Protection of Life During Pregnancy Act 2013.
Meanwhile, Amnesty International has called for abortion to be decriminalised here and for the 8th Amendment to be repealed.
Enda Kenny has previously said a referendum on this issue will not take place in the lifetime of this government.
In May, the Taoiseach said he doesn't "believe in abortion on demand" but noted there are some "issues of great sensitivity" such as fatal foetal abnormalities that need to be carefully considered.
*Note: Senator Jimmy Harte (Labour) is unwell and unable to respond.