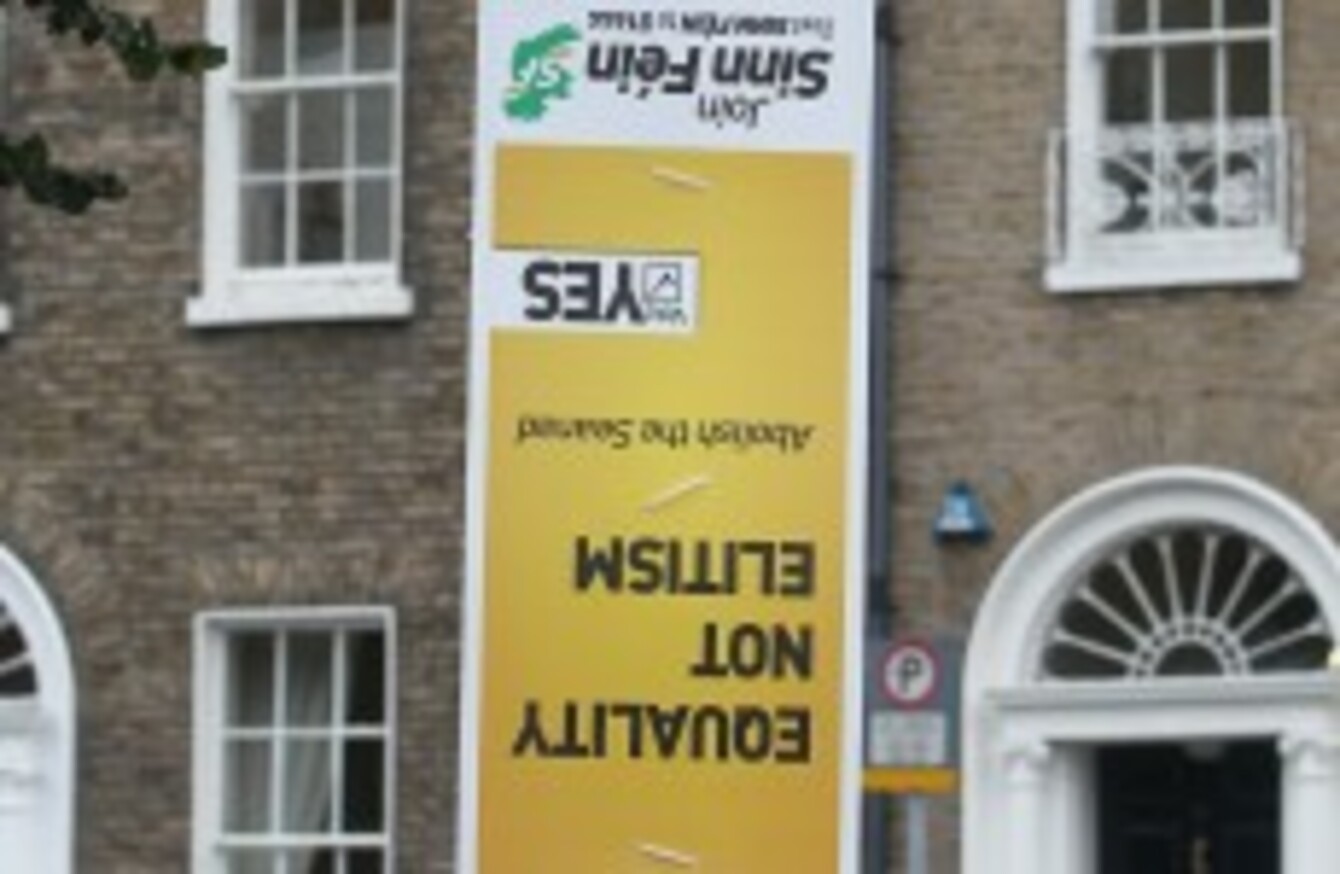 Image: Sam Boal/Photocall Ireland
Image: Sam Boal/Photocall Ireland
DESPITE BOTH PARTIES calling for a Yes vote in the Seanad referendum just half of Labour and Sinn Féin voters want the upper house abolished.
The Red C poll for the Sunday Business Post shows support for abolition falling slightly to 50 per cent but the number of 'don't knows' among likely voters has increased to 15 per cent.
When these are stripped out 59 per cent support abolition against 41 per cent who don't.
According to data released by Red C on its website today, just 50 per cent of those who class themselves as Labour voters support abolition, the same for Sinn Féin voters.
The strongest support for abolition is among Fine Gael voters – unsurprising given it was the party's initiative originally – with 67 per cent supporting scrapping the Seanad.
Despite calling for a No vote, 44 per cent of Fianna Fáil supporters favour abolishing the upper house.
In terms of social class there  is stronger support for abolition among the lower social grades – 54 per cent – with 45 per cent in the higher social grades favouring abolition.
There is stronger support for abolition among male voters than female voters.
Those aged 54 to 65 are the strong supporters of abolition. By contrast voters aged 18 to 24 per cent are the least supportive, 42 per cent favouring abolition.
Regionally the strongest support for abolition is in the rest of Leinster, outside of Dublin, with half of voters favouring abolition.
Forty-two per cent of likely voters in the capital support abolition, the lowest in the country.
Like politics? Then why not 'Like' TheJournal.ie Politics on Facebook to keep up to date with all that's happening in and outside of Leinster House.