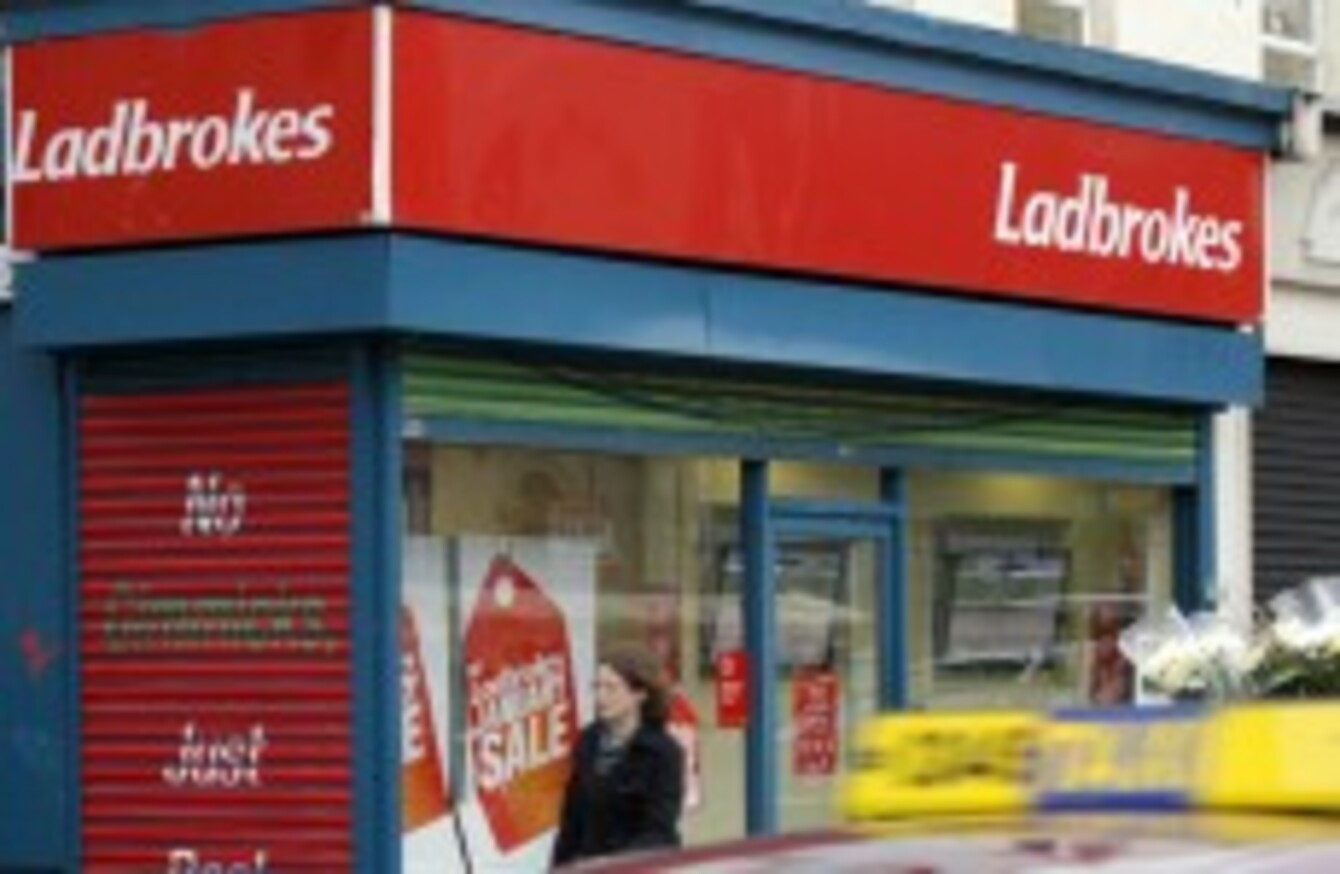 Image: Mark Stedman/Photocall Ireland
Image: Mark Stedman/Photocall Ireland
BOOKMAKERS LADBROKES HAS has today submitted an application to the Irish High Court for examinership.
It is being reported by the Financial Times that this could potentially put as many as 250 jobs at risk with 60 shops set to be closed.
Entering this application with the High Court will allow the company up to 100 days to carry out restructuring.
The UK-based company announced today that it had appointed Ken Fennell of Deloitte to act as interim examiner to its three Irish trading subsidiaries, Ladbroke (Ireland) Limited, Ladbroke Leisure (Ireland) Limited and Dara Properties Limited.
"Necessary to safeguard the Irish business"
Speaking today, Jim Mullen, Chief Executive of Ladbrokes, said:
This step has been taken in the best long-term interests of Ladbrokes Ireland, its employees, customers, partners and shareholders.
Mullen was appointed to the helm of the company earlier this month and this is one of his first moves to tackle falling profits.
"While regrettable, the action taken today by the directors of the Irish companies is absolutely necessary to safeguard the Irish business which in its current state is not sustainable and cannot be supported by the Ladbrokes Board without radical change, having lost its competitive edge," he went on.
What does this mean?
The period of examinership gives the company – which currently has 196 shops in Ireland – an opportunity to restructure to try and attempt to revive profitability in this market.
The company currently employs 840 people in its Irish branches and has said that the view of the examiner is that "the restructuring is likely to lead to redundancies at all levels of the operation with the number dependent on the outcome of the estate restructuring".
During the period of examinership the company will continue to operate as it normally would, with shops unaffected and continuing to operate as normal.
What has brought this about?
The company has stated that the move has come about due to "real estate legacy issues".
This relates to much of its expansion happening during the Celtic Tiger-era, leaving it encumbered with rents above market value.
The company has stated that declining profits in their Irish operation have led to the move and that last year they saw a loss overall and paid out tax of more than €5 million.