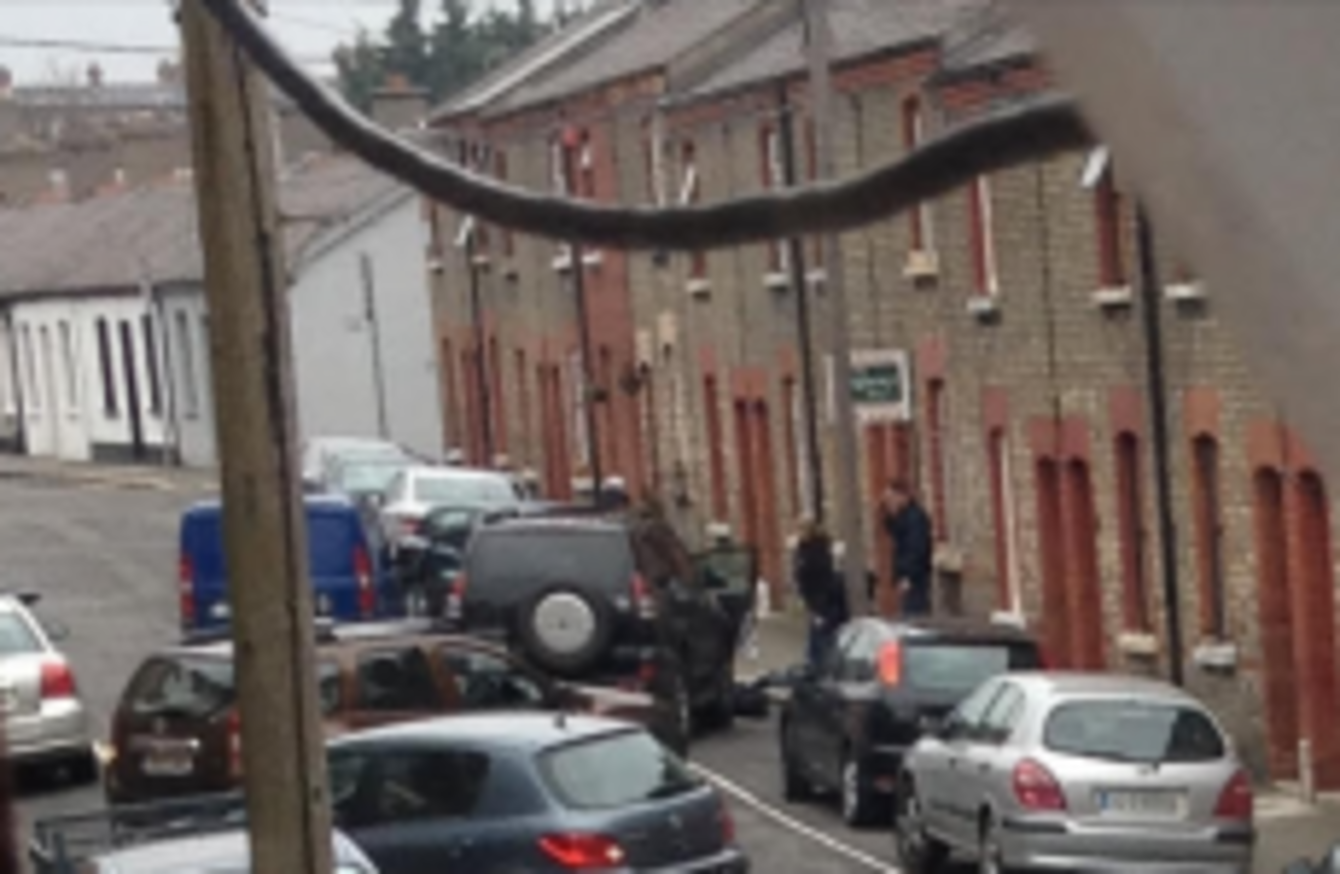 The scene on Harold Road this morning.
The scene on Harold Road this morning.
Updated at 11pm
GARDAÍ ARRESTED FOUR men today on suspicion of conspiring to commit robbery after intercepting two vehicles and finding two of them in the boot of one of the cars.
The incident happened at about 10.30am on Harold Road in Dublin 7.
Gardaí intercepted two vehicles, one of which was a taxi. On searching the boot, they found the two men. They, along with the driver of the vehicle, were arrested.
The fourth man was the driver and sole occupant of the second car.
A number of items, including a large-bladed knife, a wig, ski masks and other implements, were also recovered by members of the Organised Crime and National Drug units.
The four suspects have been detained at Mountjoy and Store Street garda stations.
It is understood that the taxi was not stolen. Investigations continue.
First posted at 6pm