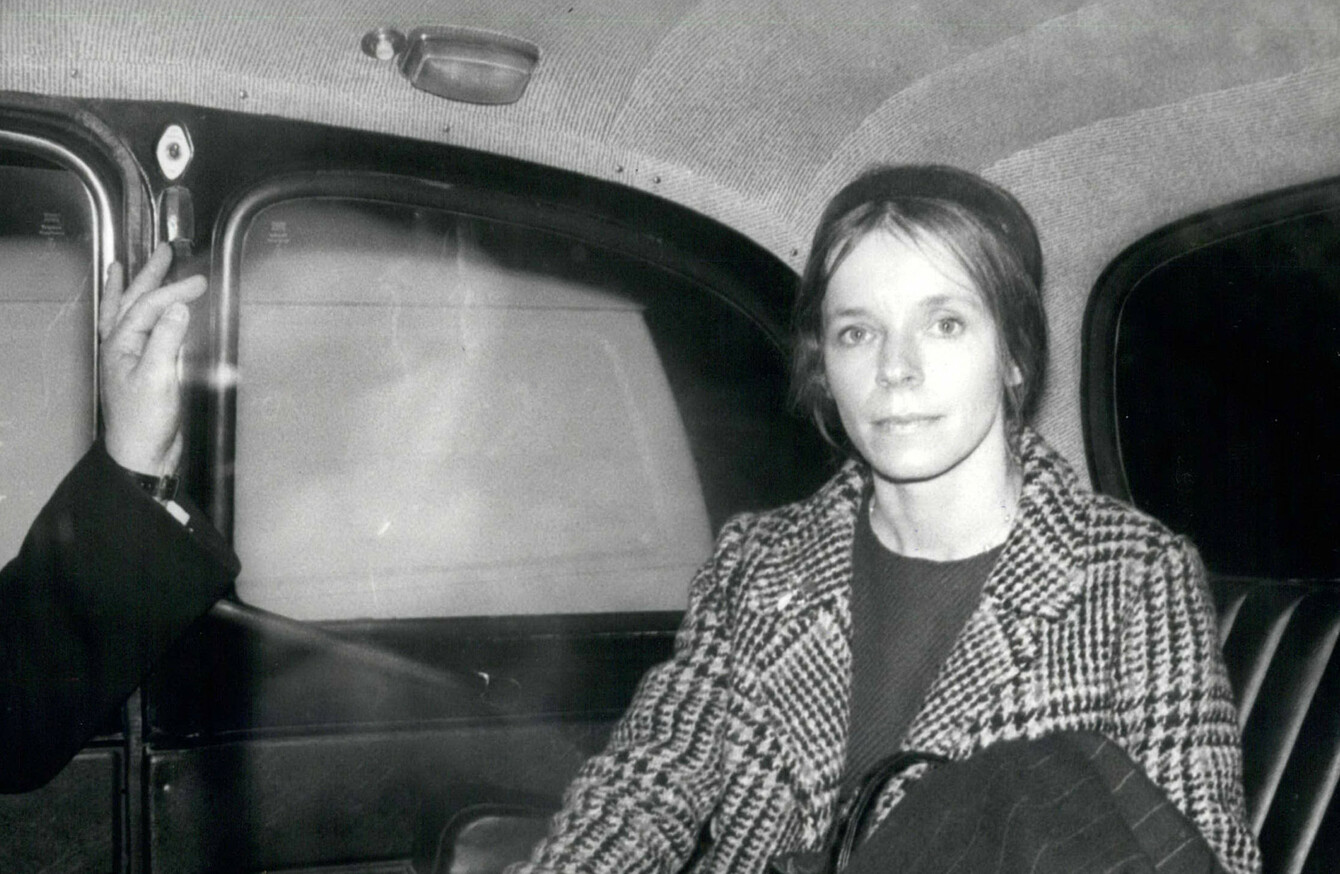 File photo of Lady Lucan dated 1975.
Image: Keystone Press Agency/Zuma Press/PA Images
File photo of Lady Lucan dated 1975.
Image: Keystone Press Agency/Zuma Press/PA Images
LADY LUCAN – WHOSE husband disappeared over 40 years ago – has been found dead at her home in London.
Veronica, the Dowager Countess of Lucan, was found unresponsive by police at her home in Eaton Row in Westminster after she was reported missing.
She was later pronounced dead. Her death is being treated as unexplained but is not believed to be suspicious.
"Police attended an address on Eaton Row in Westminster on Tuesday, 26 September at approximately 17:30hrs following concerns for the welfare of an elderly occupant," Met Police said in a statement.
"Officers forced entry and found an 80-year-old woman unresponsive.
Police and LAS (London Ambulance Service) attended. Although we await formal identification we are confident that the deceased is Lady Lucan. Her next of kin have been informed.
Disappearance
Lady Lucan was one of the last people to see her estranged husband Richard John Bingham, the 7th Earl of Lucan, alive before he disappeared.
Intrigue has shrouded the whereabouts of Lord Lucan since he vanished at the age of 39 after his children's nanny, Sandra Rivett, was bludgeoned to death in 1974 at the London home of Lady Lucan.
An inquest into the murder raised the theory that Lucan may have mistaken the nanny for Lady Lucan, who said she fought with the attacker in the dark after she heard noises in the basement.
The case sparked worldwide interest after his blood-soaked car was found abandoned near the coast, and since then there have been dozens of supposed sightings of him from southern Africa to New Zealand.
Bizarre conspiracy theories abound over his death and whereabouts.
Last year, a UK judge officially declared him dead, after his son launched a High Court bid to obtain a death certificate for his father so that he could inherit his title.
With reporting from © – AFP, 2017