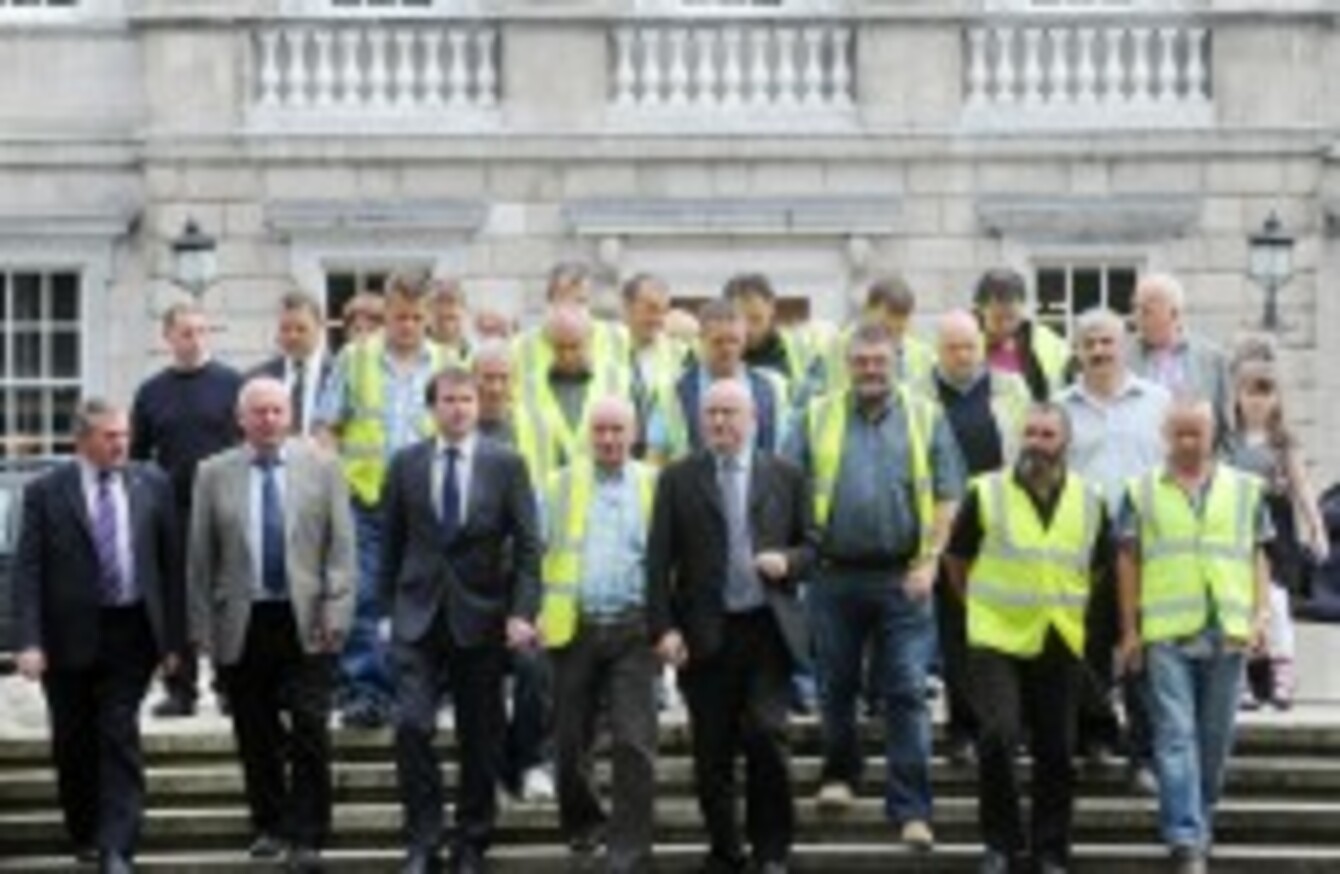 Lagan Brick workers at the Dáil in July
Image: Laura Hutton/Photocall Ireland
Lagan Brick workers at the Dáil in July
Image: Laura Hutton/Photocall Ireland
FORMER EMPLOYEES AT the Lagan Brick company in Cavan say that the protest over redundancy payments, which has lasted 273 days, has ended.
The workers accepted a deal on redundancy payments from the owners of the company last night.
SIPTU Organiser John Regan described the deal as "fair and reasonable" and said it would provide the workers with the opportunity to return to a normal life.
Workers had been engaged in an around the clock protest at the former premises of Lagan Brick in Kingscourt in Cavan since 15 December after the company shut suddenly. The 25 people working at the plant were informed of the closure just hours before it happened.
The former employees demanded a better redundancy deal from their former employers.
In a statement, the workers thanked everyone who had supported them in the long running dispute.
"It has been a difficult time for everyone," the statement read.
We want to thank all our families, particularly our wives and partners, for their steadfast support over these challenging months.

"We also want to thank our friends and neighbours and the people of counties Cavan, Monaghan and Meath and our supporters from across Ireland. Without their solidarity our efforts would have been much more difficult to sustain. Our dispute was also supported by many businesses and we thank them for their goodwill and generosity.
Sinn Féin TD Caoimhghín Ó Caoláin said the "long-awaited news" was very welcome.
"Whatever the future holds for the closed Lagan Brick plant at Kingscourt, I would hope that the former workforce would be given most favourable consideration in the event that this plant reopens under whatever management," said Ó Cáoláin.
The workers say they will continue to remain outside the plant until the company has paid some of the money into their bank accounts.