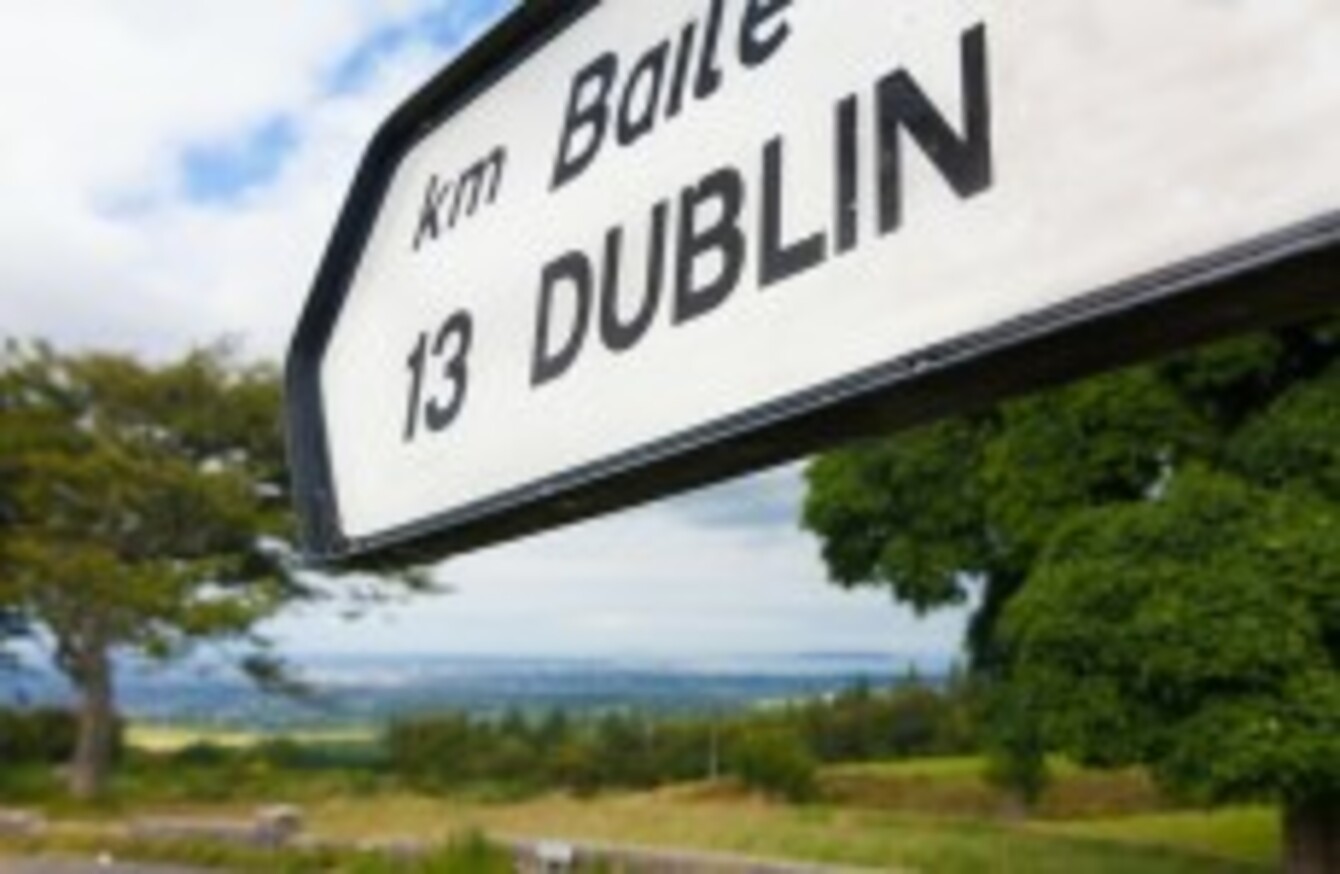 Image: Shutterstock/Semmick Photo
Image: Shutterstock/Semmick Photo
LAND PRICES IN Dublin have seen a rise of 26%.
The land report, which was compiled by the Society of Chartered Surveyors Ireland (SCSI) and agricultural economists at Teagasc, finds land around Dublin is experiencing much stronger rates of increase in comparison with the rest of the country.
Dr. Kevin Hanrahan, Teagasc economist, said "agricultural land of up to 50 acres, with no entitlements, and no residential holding in Dublin averaged €11,700 per acre in 2014, up 26% on the previous year".
The report shows that prices for agricultural land transactions, up to 50 acres, increased by more in Leinster than in Munster.
Divergence in land values
Combining the results of this year's survey with those of earlier years shows there is a growing divergence in land values in the south and east of the country in comparison with the north and west.
The average price of agricultural land of up to 50 acres with residential holdings and entitlements in the rest of the Leinster region was €11,947, an increase of 7% on 2013. In Munster, it was €11,608, up by just 2%.
Teagasc Economist Trevor Donnellan said:
"Land in the Connaught/Ulster region saw some notable downward pressure on prices, with agricultural land up to 50 acres with residential holdings and entitlements falling by 9% to €6,700 per acre. However, in some cases the decline in values in this region was as much as 19%."
While Irish land sales prices are still well below their 2007 peak, agricultural land in Ireland remains expensive when compared with land prices in much of Northern Europe.
Not only is the sale price on the rise for some regions, but the land rental market for grazing land and tillage land on the rise. Rents in Munster saw the strongest increase of between 12% and 18%.