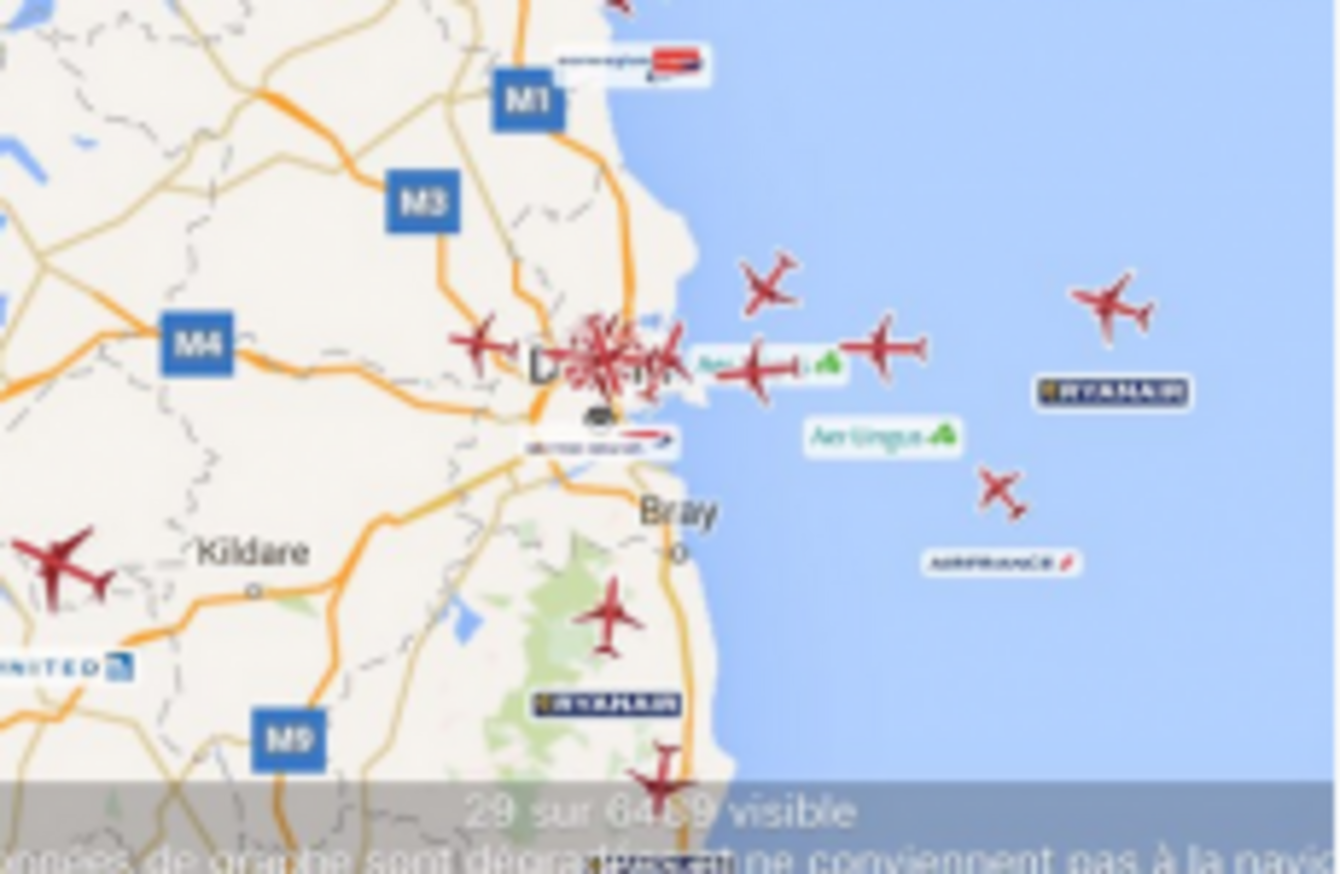 A WOMAN WHO went into labour on board a transatlantic flight has spoken about her experience.
Jenny Drake was flying from Paris back to her home in the United States when the flight she was on had to divert and land in Dublin.
Speaking on RTÉ's The Ray D'Arcy Show earlier today, the woman said that she had been heading back to see her three-year-old son Aidan when she went into labour.
Drake had been in the air for about an hour when she started to experience contractions.
"At first I didn't believe that they were contractions," said Drake, "I just thought 'oh, I just need to drink some water', but they were very, very regular at three minutes apart. So I had to get a flight attendant and tell her my situation."
Action on board 
Thankfully, there were a number of doctors on board the plane and an aisle was quickly cleared to allow her to lie down and an IV drip administered.
It was then that the plane made its emergency diversion towards Dublin, where the expectant mother was quickly rushed to Rotunda Hospital, giving birth four minutes after arriving.
For Drake, going into labour was unexpected as her pregnancy had only reached 25 weeks (the average length of a pregnancy is between 37 to 41 weeks).
'Terrifying' 
"It was terrifying," she said.
Basically, my biggest fear was delivering on the plane because of course she had no medical attention and I knew that her lungs had not been developed and that could have been her demise.
Both mother and child are doing well and Drake said that she held her daughter for the first time today.
She had initially intended to call her child 'Zoe Elizabeth', but changed this to 'Zoe Ireland' after the unexpected turn of events.
In a statement issued by the Rotunda Hospital on behalf of Jenny Drake and her husband Gavin this evening, they said, "We appreciate the fantastic response and support we have received from everyone including airline staff, fellow passengers, emergency personnel and the medical, midwifery and nursing staff at The Rotunda Hospital.
Right now, we want to concentrate on baby Zoe and her continued good health. We'd appreciate if people would give us time and space over the next couple of days to do that.