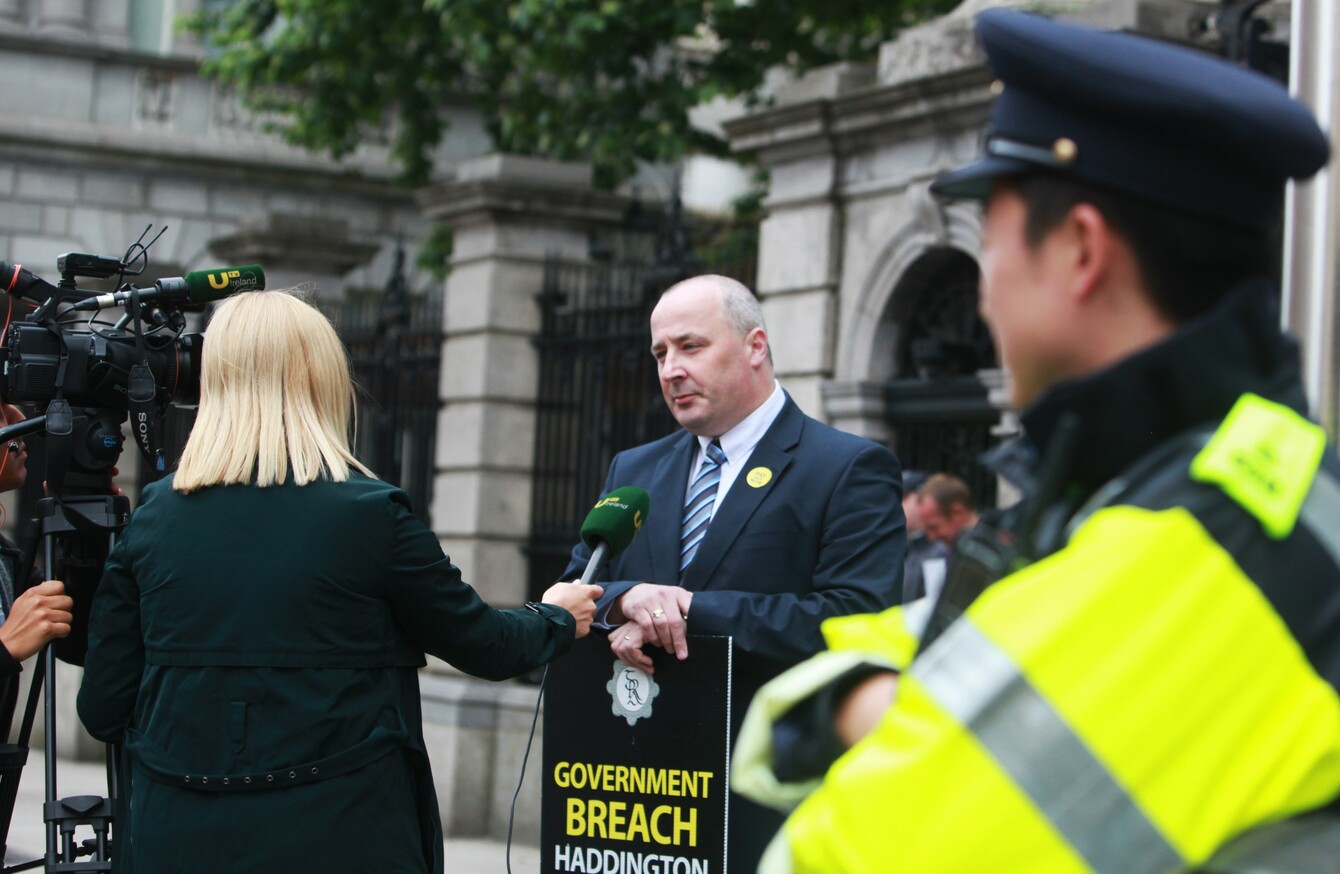 Image: Leah Farrell/RollingNews.ie
Image: Leah Farrell/RollingNews.ie
SECONDARY SCHOOL TEACHERS and gardaí face pay freezes from today as the Lansdowne Road agreement comes into effect.
Some 30,000 public sector workers will face the pay freezes under the agreement.
The agreement means that teachers and gardaí who voted against the deal will not be eligible for some increments. Teachers will not be entitled supervision or substitution fees and argue this constitutes unpaid work. Both will still benefit from the restoration of pay cuts in the 2015 FEMPI Act, however.
Public Expenditure Minister Paschal Donohoe says that the Financial Emergency Measures in the Public Interest (FEMPI) acts, brought in in 2009, continue to be needed.
The measures provided for under the acts have made and continue to make a significant contribution to the difficult but necessary programme of fiscal consolidation.
The provisions of the Financial Emergency Measures in the Public Interest Act 2015, which implements the terms of the Lansdowne Road Agreement, partially unwind the pay and pension reductions imposed on public servants.
The estimated overall gross cost of the pay measures in the agreement come to over €800 million: €267m in 2016, €290m in 2017, and €287m in 2018.
However, teachers and gardaí, who are not due to get pay restoration, have slammed the deal.
ASTI general secretary Kieran Christie told Newstalk the legislation was "punitive" and "unacceptable". Teachers will march on the Dáil today in protest at the agreement.
"We're protesting against the abhorrent unfairness of what's being done to our members."
Gardaí yesterday staged a protest outside the gates of the Dáil, calling on TDs to support their demand to have their pay restored to pre-recession levels.
Garda Representative Association Vice President Jim Mulligan said his members' rejection of the deal will result in a pay freeze.
This will impact on anyone with less than 17 years' service in the force, or 62% of rank-and-file gardaí, as they will not receive the standard salary increments as they progress.