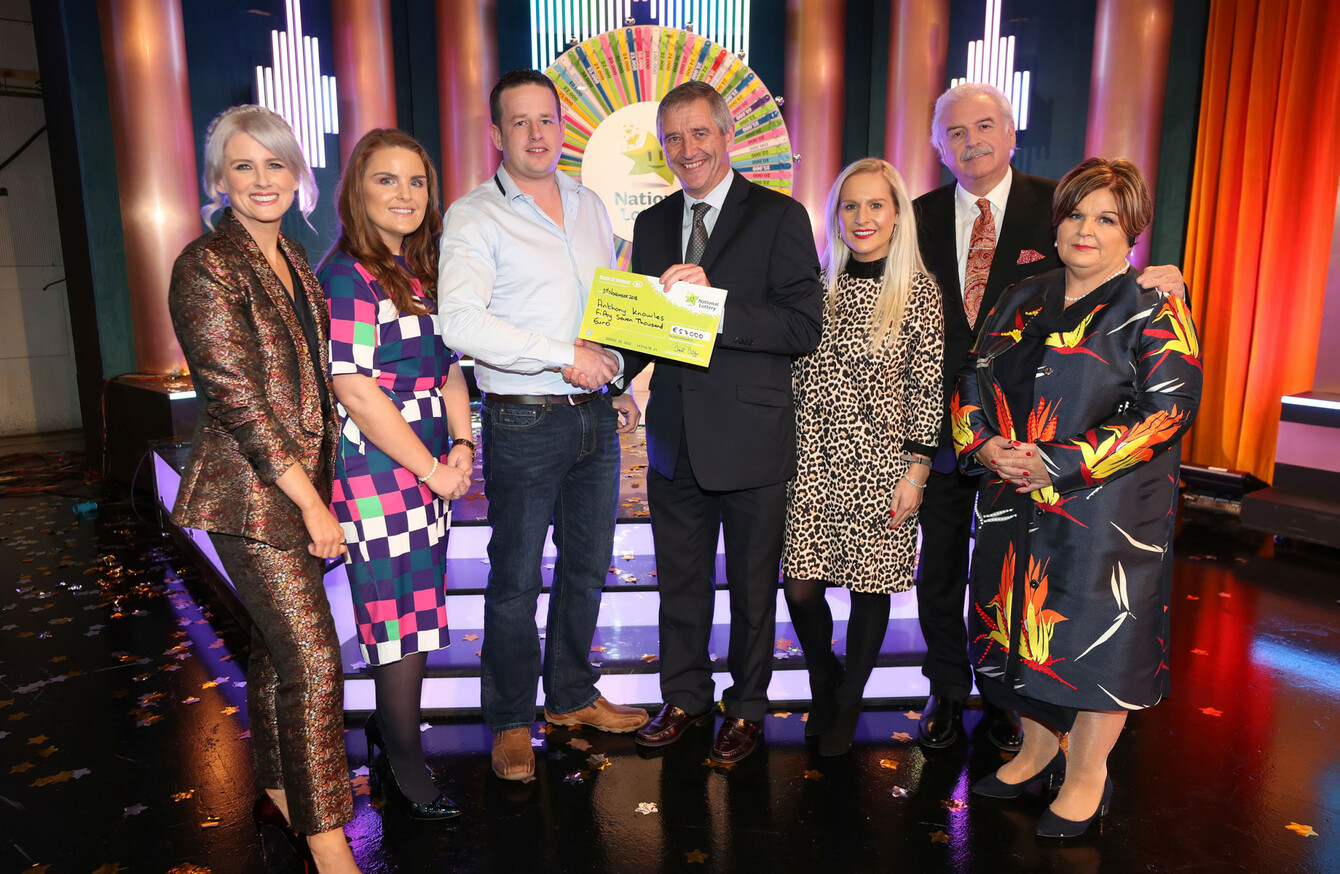 Anthony Knowles receiving his cheque following Saturday's show
Anthony Knowles receiving his cheque following Saturday's show
A LAOIS MAN who spun the wheel to win €57,000 on RTÉ's Winning Streak at the weekend has said he will use the money on medical care for his ill daughter.
Ballyroan resident Anthony Knowles had already made a TV appearance prior to his gameshow one, as his family explained their difficulties in getting treatment for their youngest daughter Mary-Claire.
She suffers from a rare form of epilepsy called Dravet Syndrome, and her story appeared on the show The Town earlier this year. 
In The Town, Anthony and his partner Rose described the prolonged seizures their daughter has, and how they could be forced to move abroad for treatment with appropriate facilities not available in Ireland. 
Knowles said that the windfall from Winning Streak could not have come at a better time as the family may need to move to the Netherlands to allow Mary-Claire to get the treatment she needs.
Sine the airing of The Town, the local community have rallied to support the family and recently raised more than €15,000 for Mary-Claire at a livestock and fodder auction in a local bar.
While the two-year-old cheered on her dad from home, sons Daniel (6) and Anthony (4) were in studio to support him as he got to spin the wheel.