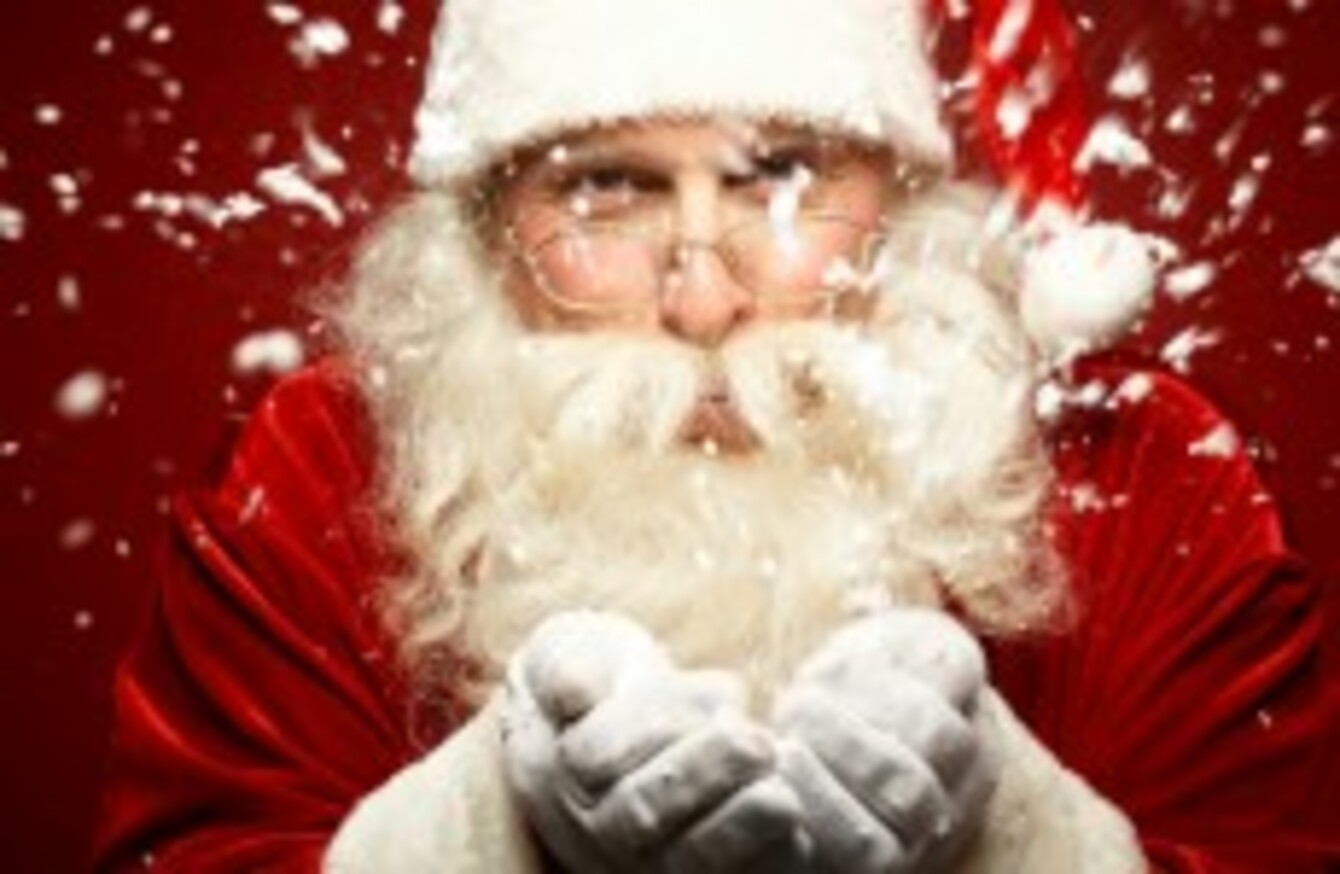 Image: Shutterstock/Pressmaster
Image: Shutterstock/Pressmaster
THIS MONTH, TheJournal.ie turns five years old – and we want to give something back to our readers.
Every single day for the month of October we're giving away a different prize. It's our way of saying a very big thanks to all of you for reading us (can you believe it's been five years? Cos we can't).
From small beginnings back in October 2010, TheJournal.ie has grown to be one of the biggest news websites in the country.
So what about today's prize? Well, because it's the first one, we're kicking it off with something pretty special.
The winner will get a family holiday for 2 adults and 2 children to Lapland, courtesy of Sunway Holidays, Ireland's favourite award-winning holiday company and specialists in trips to magical Lapland.
A holiday to Lapland is a truly a magical experience and one you will treasure forever. On the 15 December you will jet off with Sunway to the Arctic Circle where you will meet Santa Claus and his elves.
From the moment you arrive in the snow clad magical world of Lapland, your time will be filled with things that dreams are made of. This prize with Sunway includes a snowmobile adventure, a reindeer sleigh ride, a husky dog ride, tobogganing, a private meeting with Santa Claus and much more. Visit sunway.ie for more information on this amazing prize.
To win all you have to do is email competitions@thejournal.ie by 11.59pm tonight with SUNWAY HOLIDAYS LAPLAND in the subject line. Include your name and contact number so we can give you a call if you win.
The winner will be chosen at random from all the entries and will be notified either by email or by phone.
Good luck everyone!
And stay tuned – we're going to have prizes up for grabs every single day this month. We're good like that.
The small print: We won't use your email address or phone number to contact you unless you win.  This prize is for a holiday to Lapland for 2 adults and 2 children departing on 15 December 2015. You will stay in a cabin in the Pirtit Village. You must be available to travel on the specified date otherwise the holiday must be forfeited. Holiday is non transferable and cannot be redeemed for cash. You must have your own travel insurance. Holiday includes, flights, transfers and accommodation for two nights. All the activities as stated on sunway.ie/Lapland are included in the prize. Holiday must be booked with Sunway Head Office, Marina House, Clarence Street, Dun Laoghaire, Co Dublin. Phone: 01 2311800. Think of us when your kids are singing your praises to their friends.