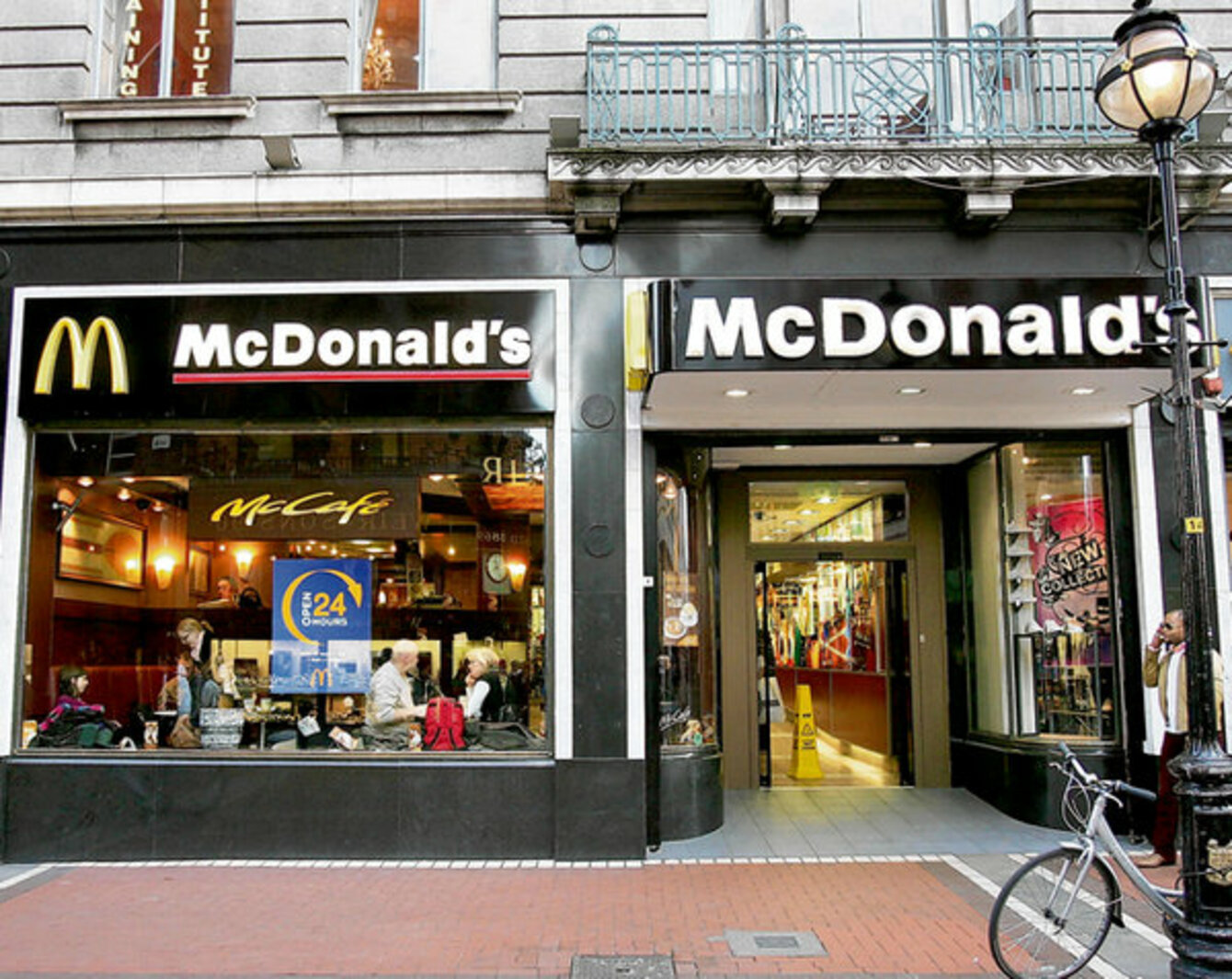 Larry Murphy was reportedly spotted eating in McDonalds on Grafton Street.
Larry Murphy was reportedly spotted eating in McDonalds on Grafton Street.
RELEASED EARLIER TODAY, convicted rapist Larry Murphy was last spotted by a chasing press pack getting out of a taxi on Grafton St. But did Larry Murphy go for a burger?
Murphy had been followed by a large number of press from the tabloid newspapers, as well as members of the Gardaí, after he was released from Arbour Hill prison at 10.15am. He later went to Coolock Gardaí station to make a formal complaint against the media.
Reporters continued to follow Murphy, however, and trailed him as he went to Grafton street, according to RTÉ, before disappearing into the crowd. However, one user on Facebook says Murphy was spotted in McDonalds.
Writing on the wall of a Facebook group called "Sightings of Larry Murphy", Tom Brennan wrote:
He was in Mc Donald's on Grafton St, few gardai walked in and, two walked out again and one stood at the door. He isn't wearing the same hoodie (denim jacket over red t-shirt) but still has baseball cap and sunglasses. He left after his meal and walked quickly up towards the St Stephens Green centre with his head down, followed by two of the gardai
Boards.ie users have also said Murphy was sighted going towards Connolly Station while another user said they had spotted Murphy on Talbot Street.
Gardaí are said to know where Murphy is, however. As a registered sex offender he is obliged to sign on at a police station each week, and must inform Gardaí of his permanent address within seven days.
The Irish Sun are said to have plastered posters of Murphy with the line 'Beware: Rapist' across Wicklow.