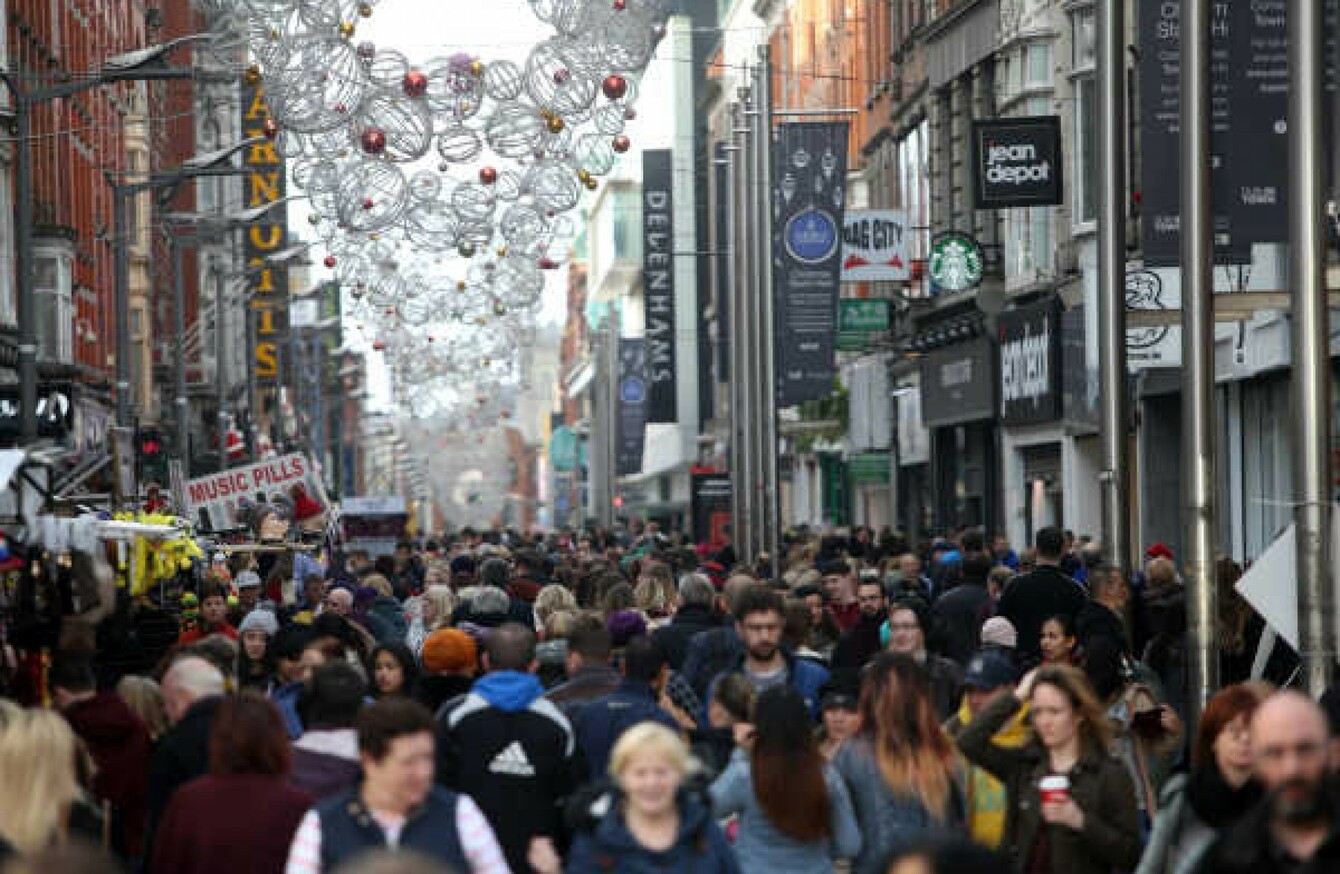 BUSINESSES NATIONWIDE ARE anticipating a busy run-in to Christmas as shoppers rush to get last minute gifts for family and friends.
Earlier this month, Retail Ireland predicted that Irish households will spend €2,450 on average in December, which represents a €600 increase on the average monthly spend.
This boost will mean retail sales for December 2015 will reach €4.05 billion, which is a 3.5% increase on 2014.
Speaking to TheJournal.ie, Thomas Burke, director of Retail Ireland said after speaking to members, the "general consensus is that business has been very brisk", but a lot of shoppers have left things until the last minute.
"The big retailers in Dublin city centre are reporting to us that they are experiencing 20 minutes queues at times, which shows some people have left some shopping until the last minute."
Poor weather throughout December has kept a lot of shoppers away from town centres and resulted in a lot of consumers putting off their gift buying until the last minute.
Helen O'Donnell, board member of the Limerick Chamber of Commerce told TheJournal.ie that Limerick businesses felt the effects of the poor weather, but they are now enjoying the benefits of the Christmas rush.
"We've noticed that people simply haven't done their shopping and left it until this week, with the weather being a big factor. It was scaring people away until now, but the weekend was very busy for Limerick shops and there's even still some time yet."
Echoing the sentiments of O'Donnell, Lawrence Owens, chief executive of the Cork Business Association said despite the weather, businesses in Cork have enjoyed "consistent" footfall throughout the month.
The weather hasn't been ideal so far, but on the whole it has been very positive so far for Cork businesses. Footfall has been very consistent in the lead up to Christmas and there's a great buzz about the place amnd healthy family atmosphere.
Taoiseach says that emergency funding could be used to tackle flood damage