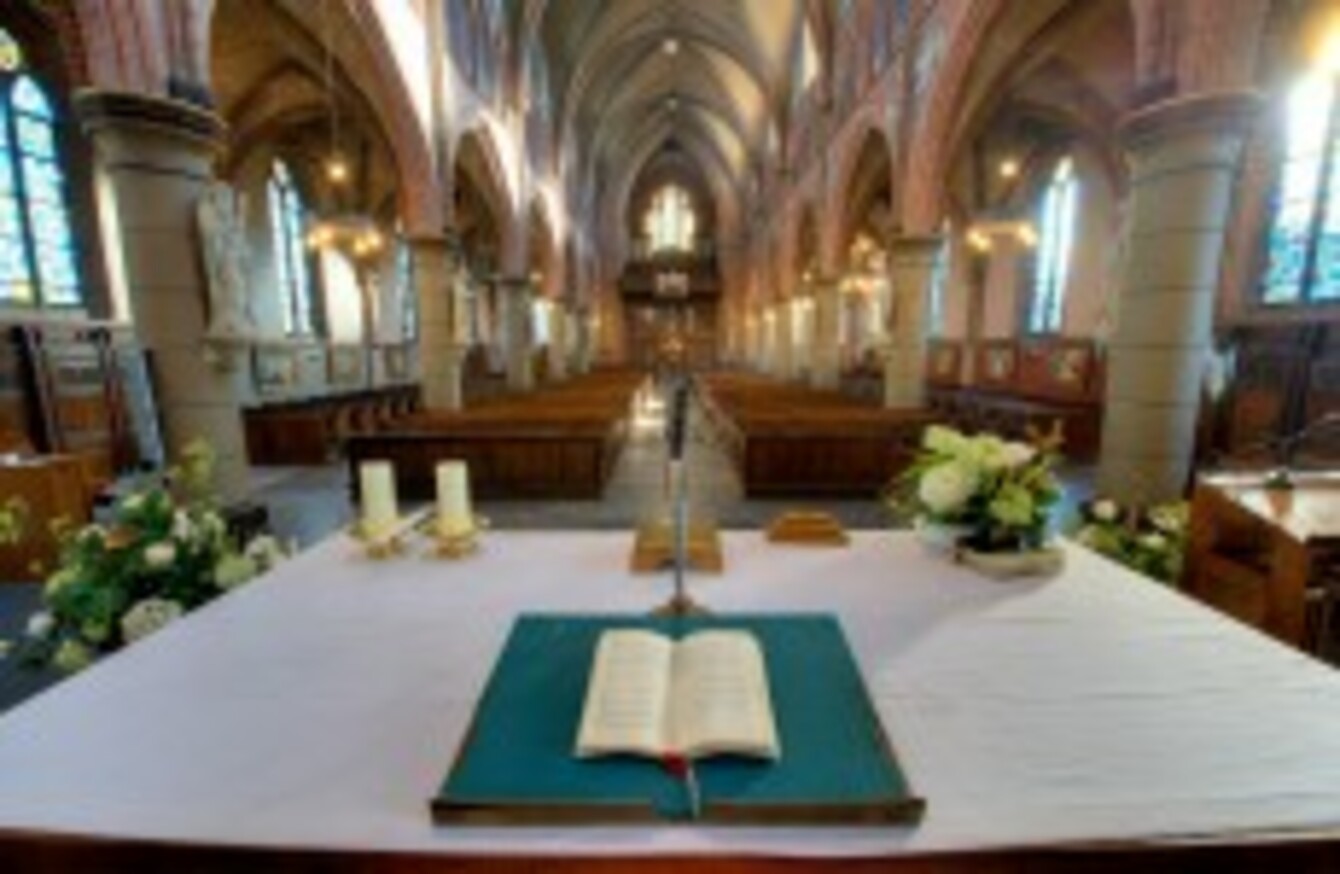 Image: Shutterstock
Image: Shutterstock
LAST WEEK ST Patrick's College in Maynooth County Kildare opened its doors to help those discerning a vocation to priesthood.
Seminarians studying in the college spoke to visitors, giving some insights into a day in the life of a seminarian.
Speaking to TheJournal.ie, President of the college, Reverand Monsignor Hugh Connolly said the open day was the idea of the seminarians currently studying at the college, who thought, what better way to show people what life training as a priest is all about other than to open up the doors and to speak openly and candidly about their experience.
Open day 
"You never know what to get when you hold an open day. You get everything. You have people turn up who are at the very early stages of thought, who have literally just an inkling of a thought that this might be a life they are interested in and then you have people show up who are well down the road who know with a degree of certainty that a life with the Church is their path," he said.
"The people showing an interest in priesthood recently are in their mid to late 20s, with the exception of a few who are school-leavers, while other are in the later stages of life. The majority seem to be those who have lived a little, have life experience and now know that this is the life for them," said Connolly.
He said that numbers that turned up for the open day were strong, with a couple dozen people showing an interest. He said that while some interested parties are from other countries, the majority of people are from Ireland.
No silly questions
"You get all sorts of questions. And we like to make the point that there are no 'silly' questions," said Connolly, explaining that people who are seriously consider this as their life, may have a lot of other responsibilities and experiences.
"We get questions like, how many years study is it, to what is the food like here?" he said.
"Questions can be quite profound, while others practical," said Connolly, with some asking, "can I keep my car," he said.
He explained that while people come to the open day to get a grasp about what is involved the decision as to whether they can study to be a priest in Maynooth is not up to the college.
"The process is that they must return to their own diocese and express an interest to the parish priest. There is a selection process and it is they who will refer them to us," he said.
Big decision
He explained that some people may seem pretty certain that this is their future life, but they may actually be more suited to development work abroad and volunteering. He added that they are under no illusion that it is a big decision to make.
"It is great that the open day is peer-led, where they can ask those men who have made the choice if it was what they expected and get some first hand accounts," said Connolly.
"It has to be said that the people that showed up for this year's open day won't necessarily be turning up to the college in August. It is a massive commitment, so it can take time and a lot of thought before people take that step," he said, adding that often times people who attended an open day a few years previous will enroll.
Catholic Bishop Denis Nulty of Kildare and Leighlin has also urged young men to consider the vocation of priesthood, stating:
"How could I actively promote vocations? I believe that potential vocations are all around us – in our football clubs, in our bands, in our schools, in our colleges, in our families. Young people are interested in making a difference and in living a meaningful life which can be expressed in priesthood."