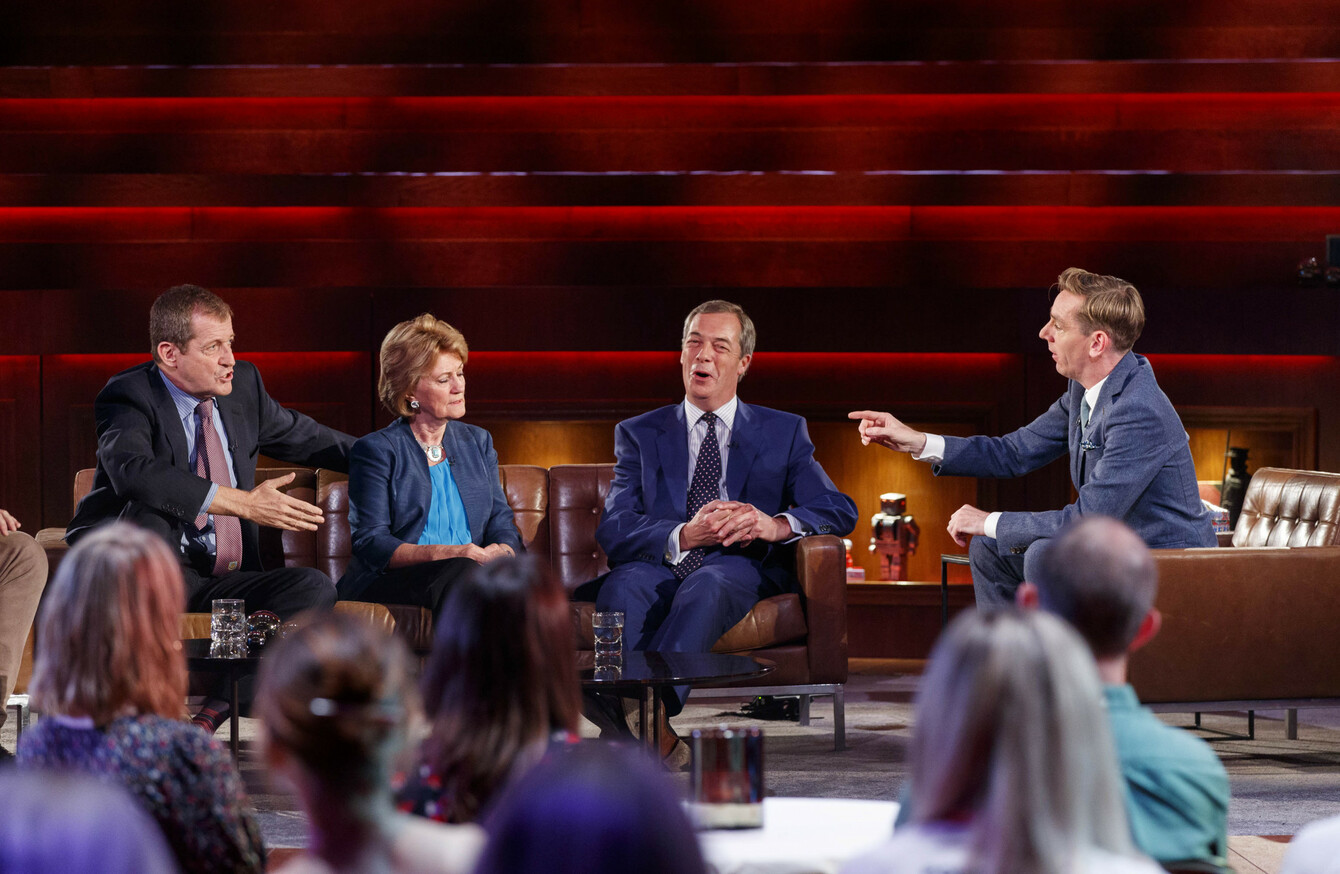 Nigel Farage, Baronnes Dee Doocey and Alastair Campbell
Image: Andres Poveda via RTÉ
Nigel Farage, Baronnes Dee Doocey and Alastair Campbell
Image: Andres Poveda via RTÉ
THE LATE LATE Show's London special was the most watched Late Late Show so far in 2018, attracting an audience of 610,000.
More than half the people watching television in Ireland on Friday night tuned in to see the live broadcast (that's 52% of the total share of viewers).
The show was the first in 36 years to be broadcast from London, and celebrated the Irish in the UK, framed within the context of the Brexit vote.
Among the guests on the show were BBC presenter Graham Norton and former Ukip leader Nigel Farage.
During the show, Farage compared the UK's vote to leave to Ireland's 1916 Rising and the fight for independence.
The audience peaked at 695,000 viewers and the show had a reach of 1.15 million people – that's a measurement of those who tuned in for a minute or more of the broadcast over the course of the night.
The programme also proved popular on RTÉ Player having been streamed almost 50,000 times over the weekend, twice the average for a regular Late Late Show.
A fifth of live streams of the show on the night came from the UK.