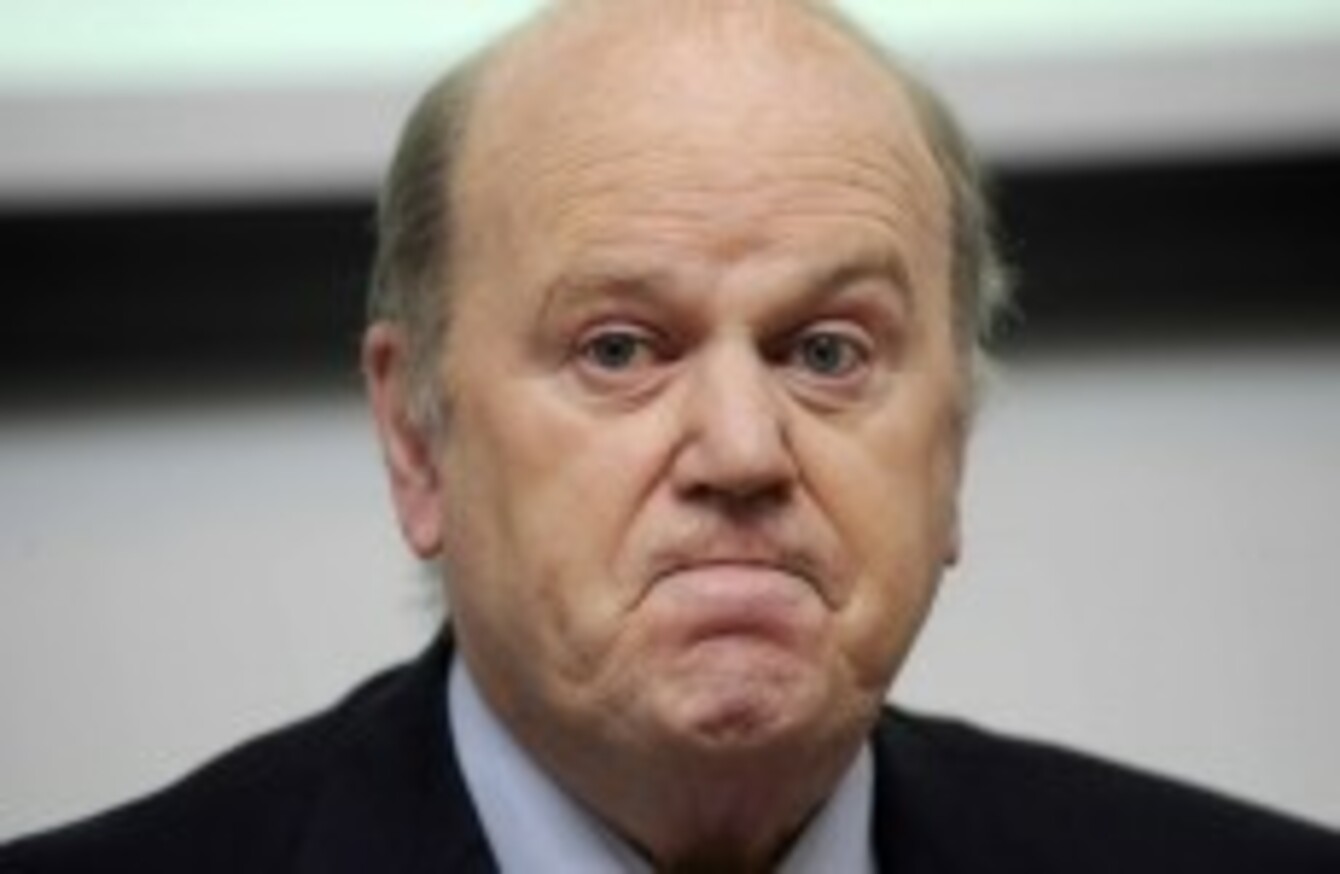 Finance Minister Michael Noonan
Image: Laura Hutton/Photocall Ireland
Finance Minister Michael Noonan
Image: Laura Hutton/Photocall Ireland
THE LATEST MEMORANDUM of Understanding (MoU) between the Troika and the government has confirmed that "at least €3.5 billion" will be taken out of the economy in the next budget through tax increases and reductions in spending on social welfare and capital projects.
The document, published by the Department of Finance today, provides detail on the government's commitments to the Euopean Union and International Monetary Fund partners as part of its bailout programme.
It includes a commitment to strengthen training and intervention polices related to tackling unemployment including penalties against those who do not show up for interviews with the Department of Social Protection.
For the first time, the MoU also outlines that money raised from the sale of State assets can be used for the purpose of reinvestment in the economy, specifically job creation – a supposed long-time aim of the government.
The document says that the sale of State assets would reduce the country's financing needs and "provide additional resources for reinvestment in the economy".
The proportion of the amount that can be used for reinvestment is not made clear but a detailed plan is expected to be presented to the Troika at the next review in March.
The MoU also contains details on what can broadly be expected in terms of tax increases and expenditure reductions when the government puts forward its budget for 2013 later this year.
Revenue raising measures amounting to €1.25 billion will include a broadening of the personal income tax base which could mean either raising taxes or lowering the bands on the amount at which people are taxed.
There will be further restructuring of motor  taxation, increases in excise duty and other indirect tax measures. A reduction in general tax expenditures is also proposed – meaning a potential cut in tax credits.
The document also outlines where €2.25 billion in savings will be made including reducing expenditure on social welfare, cutting the total bill for pay and pensions in the public sector and reductions in capital expenditure – all areas where the government has previously implemented cuts.