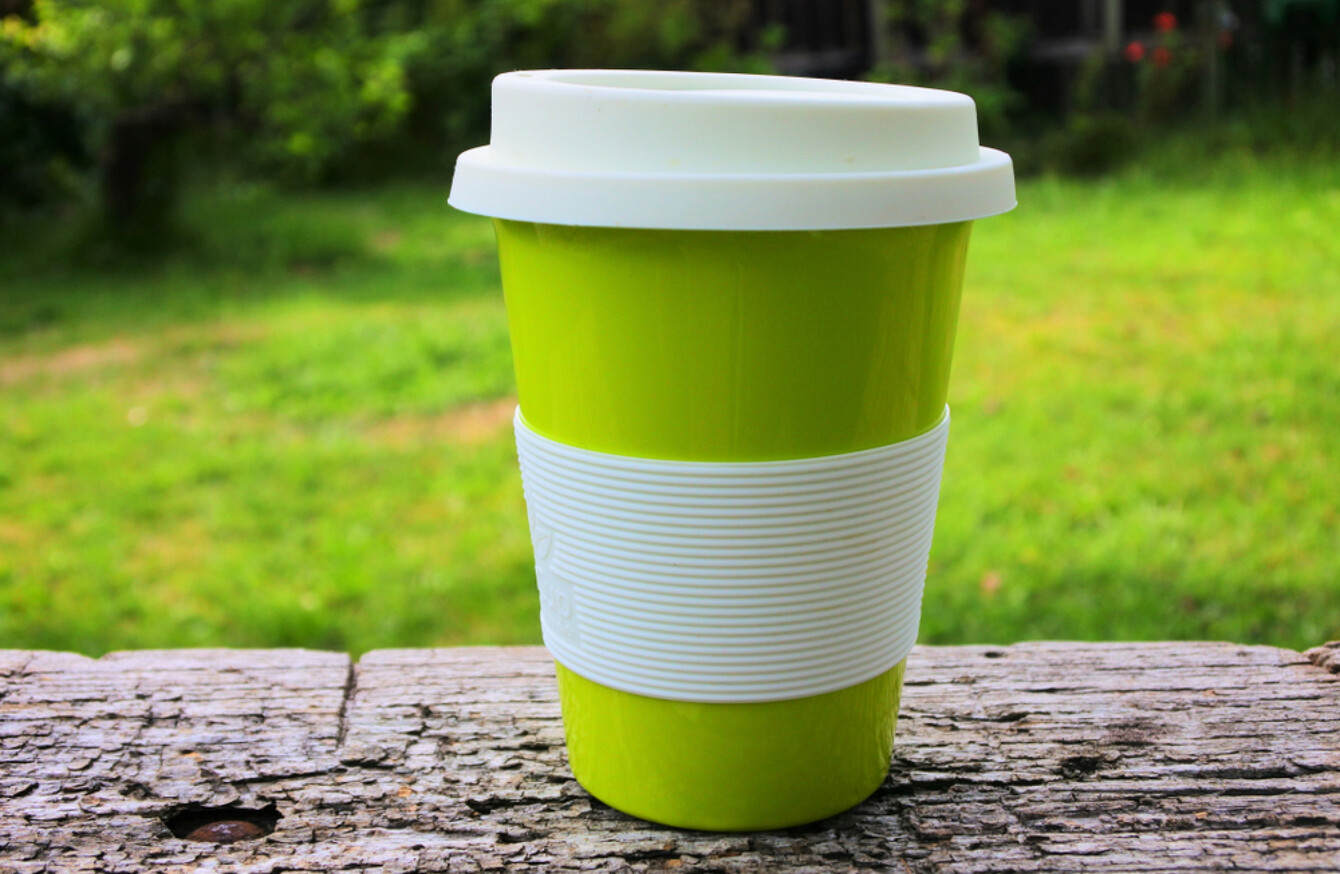 Image: Shutterstock/yenphoto24
Image: Shutterstock/yenphoto24
MEASURES SUCH AS a 'latte levy', discounts for reusable mugs and refunds for returning plastic cups are likely to prevent a large amount of waste going to landfill in Ireland, according to new research.
The survey of over 1,000 adults in Ireland was conduced by Amárach Research and Carr Communications' Behavioural Economics and Sciences Team
The survey of over 1,000 adults in Ireland found that although 60% support the 'latte levy' just 19% said they believe it would bring about a change in their own behaviour. 23% said they believed the tax would change the behaviour of others.
However, between 70 and 80% rated other measures such as discounts for using reusable mugs, as being more effective at incentivising them to use less plastic cups.
On average Irish adults drink four hot drinks a week, with those aged 16-24 are the biggest spenders. That is approximately two million plastic cups sold every day.
Behavioural nudges
The government has proposed introducing a new 15-cent levy on disposable coffee cups in a bid to incentivise people to use reusable cups instead.
According to researchers, the study indicates that if the latte levy alone was introduced, consumers would use 68,000 fewer plastic cups every day.
If it was introduced along with a suite of other measures, as many as 250,000 disposable cups could be prevented from going to landfill every day.
"This research demonstrates that while the 'latte levy' may have impact, it would be greatly enhanced by including other behavioural nudges too such as offering discounts to those who use reusable cups, or a refund scheme for the return of plastic cups," said Dr. Rob Mooney, Research Director at Amárach Research.
He said it shows that how information is framed can effect decision-making and behaviour, and how people perceive the effectiveness of the policy change on them and others.
When asked how they felt about this proposed 15 cent levy; 45% of respondants said it was the right amount, 42% felt it was too much, while 13% said the levy should be higher.
The researchers also tested different ways of wording the questions to understand how that impacts on how people behave and think about issues. The study found that individuals may react to a choice in different ways depending on how it is presented to them.
"There are a wide range of biases prominent in decision making – one is how choices are framed," said Amy Hume, Behavioural Science Consultant at Carr Communications.
"In this research we looked at what responses we might elicit simply by framing, or wording, a question or statement differently.
"We found that framing the question in a positive light increases the average response rate sometimes by as much as 20%. This suggests that when communicating key policy decisions, such as the 'latte levy', these framing effects are important to consider," she added.