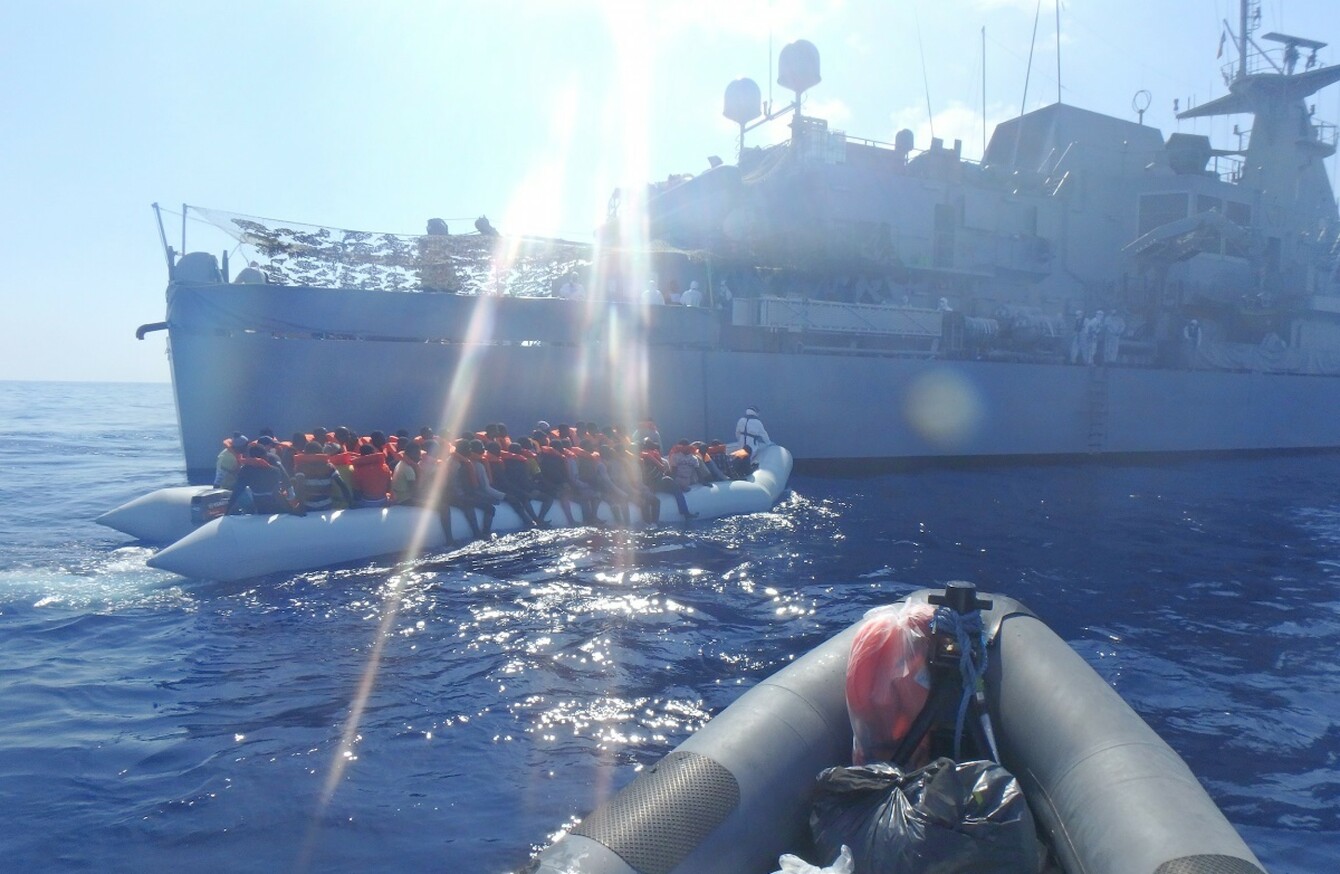 LÉ JAMES JOYCE has successfully located and rescued 423 migrants from 18 separate vessels during a complex search and rescue operation.
The rescue,  which took place 40 nautical miles north-east of the Libyan capital Tripoli, (about 75 miles, or a third of the way to Malta) followed a request from the Italian Maritime Rescue Co-Ordination Centre.
Last week the Irish Defence Forces vessel rescued 617 migrants in the Mediterranean.
The operation began at 8.40am this morning, and all 423 migrants were taken on board the LÉ James Joyce by 1.45pm, where they are now receiving food, water and medical treatment where required.
In addition to the migrants brought onboard the LÉ James Joyce, the ship acted as on scene co-ordinator for five NGO vessels, who rescued an additional 1500 migrants from the 18 vessels.
Excluding today's operation, the LÉ James Joyce has rescued 1,882 people to date.
The naval ship will transfer the rescued migrants to a second vessel later this evening to enable the LÉ James Joyce carry out further search and rescue operations if required.
The numbers rescued by Irish naval vessels in the Mediterranean since May 2015 recently passed the 10,000-mark, following the LÉ James Joyce's rescue of 605 people in July.
The LÉ James Joyce began current operations on 16 July. It replaced the LÉ Róisín, which rescued 1,264 people in less than three months, after its deployment on 1 May.