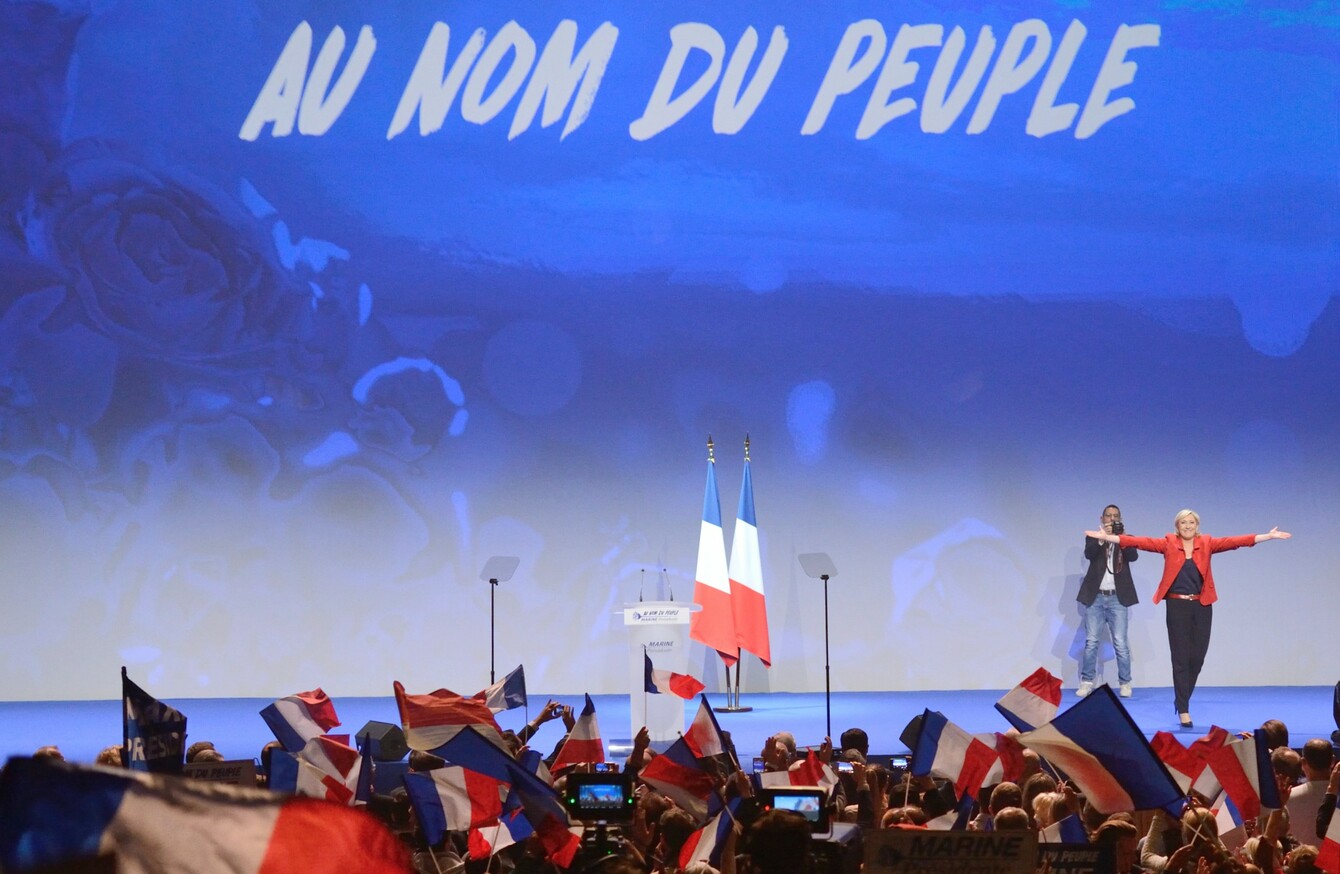 Image: Marechal Aurore/ABACA
Image: Marechal Aurore/ABACA
FRENCH FAR-RIGHT Presidential candidate Marine Le Pen has promised to suspend all immigration if she wins the presidency.
The Telegraph reports that, speaking to around 5,000 National Front supporters, Le Pen said:
"I will protect you. My first measure as president will be to reinstate France's borders."
The pledge comes just days before Sunday's vote in which Le Pen and centrist Emmanuel Macron are expected to qualify for the 7 May final voting round.
Macron and Le Pen, who have both scored as high as 25% in voter surveys, stood at 23% and 22.5% respectively in the latest Ifop poll updated daily, while radical leftist Jean-Luc Melenchon has surged to 19.5%, equal with scandal-hit conservative Francois Fillon.

Rallies
Both front-runners held rallies yesterday, with Macron telling the crowd at his that the country needs the EU, but has to rework it. His European Union would be "less bureaucratic" and would protect both "industrial and agricultural interests", he vowed.
In a reference to Le Pen, Macron said French voters had the choice of "hope and courage over resignation".
For her part, Le Pen promised to tighten France's borders and crack down on immigration.
"Behind mass immigration, there is terrorism," she said.
With © – AFP, 2017 reporting.