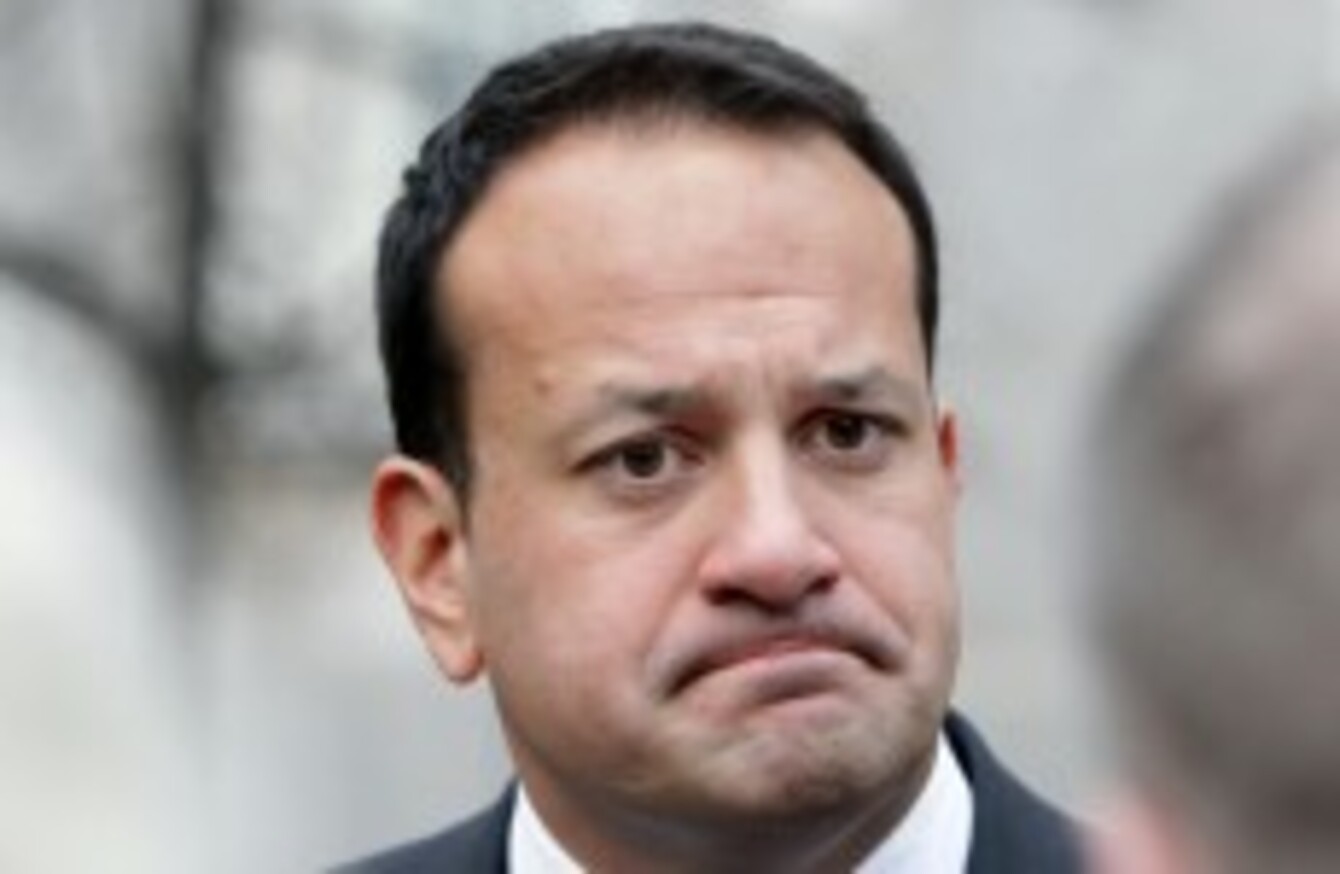 Image: Mark Stedman/Photocall Ireland
Image: Mark Stedman/Photocall Ireland
Updated 5.10pm 
IT'S BEEN AN interesting day for the Minister for Health who was announcing new proposals to deal with surrogacy this morning and visiting babies in Holles Street at lunchtime, but he's also been the subject of much criticism in the Dáil.
At Leaders' Questions, both Fianna Fáil and Sinn Féin accused Leo Varadkar of having a "detached" approach to the health service.
Then during a debate on the Children and Family Relationships Bill, former justice minister Alan Shatter criticised his ex-cabinet colleague, saying he was "enormously confused" by a lot of what Varadkar was saying in relation to surrogacy.
Shatter's principle complaint is that much of the surrogacy measures announced today were contained in a version of the Children and Family Relationships Bill that he published over a year ago.
The bill has since been amended to remove some of the surrogacy elements with a separate draft bill to be published by Varadkar in the autumn.
Shatter claimed that a lot of the issues Varadkar said would be dealt with in his bill were already dealt with in the version of the Children and Family Relationships Bill that the backbench Fine Gael TD published when he was the justice minister last year.
In a stinging attack on Varadkar, Shatter said in the Dáil today:
"I wish he would stop pretending that he is presenting some new crusade to address an issue that no one before he came along was interested in addressing.
"It's misleading, it's misleading and it's unfair to members of the media and those interviewing him who do not have the intimacy of knowledge of both the bill that was published last January and of this legislation."
In a lengthy contribution, Shatter said he was concerned that children of heterosexual couples that are born through surrogacy would be left "in some sort of legal limbo" until the Assisted Human Reproduction Bill that Varadkar is proposing is passed.
'Not a smiling matter'
Earlier, in a health focused Leaders' Questions today, Fianna Fáil leader Micheál Martin told Varadkar that, "It's not a smiling matter. It's about time we had less of your detached manner."
Martin made the accusation following the minister's response to last night's edition of RTÉ's Prime Time.
The programme featured a report from the HSE's former emergency department chairman Dr Tony O'Connell. It alleged that patient's lives are being put at risk by a delay in moving patients, especially elderly patients, out of of acute hospital beds.
Varadkar had said on RTÉ's Morning Ireland that "it stands to reason" that delays put lives at risk, adding that last night's information was "not new".
Martin said that Vardakar's response was delivered in "his usual detached commentator approach".
Sinn Féin leader Gerry Adams echoed the charges, saying that, "he's the minister for health, he's not a neutral commentator."
Taoiseach Enda Kenny defended the government's handling of the health service saying that an extra €500 million was provided last year. He added that the HSE's Fair Deal scheme is being reassessed.
The scheme is designed to provide support for patients in need of nursing home care.
The Taoiseach agreed with the assessment that delays put lives at risk. Referring to the O'Connell note, he said:
Clearly he pointed out what is absolutely realistic in the context of older people, in terms of the difficulties that are created when you have a backlog situation.
Kenny said that Varadkar retains the "full support" of the government. On numerous occasions he accused Fianna Fáil of having 'no health policy'.
The Taoiseach accused Adams of "having no faith" in the Irish healthcare system. "You decided to go elsewhere to get health treatment", Kenny told the Sinn Féin leader.
Kenny's answers did not satisfy Martin:
It's extraordinary that there seems to be no urgency about the fact that people are at an increased risk of dying in our hospitals because of lack of funding.
- additional reporting from Hugh O'Connell 
First published 1pm