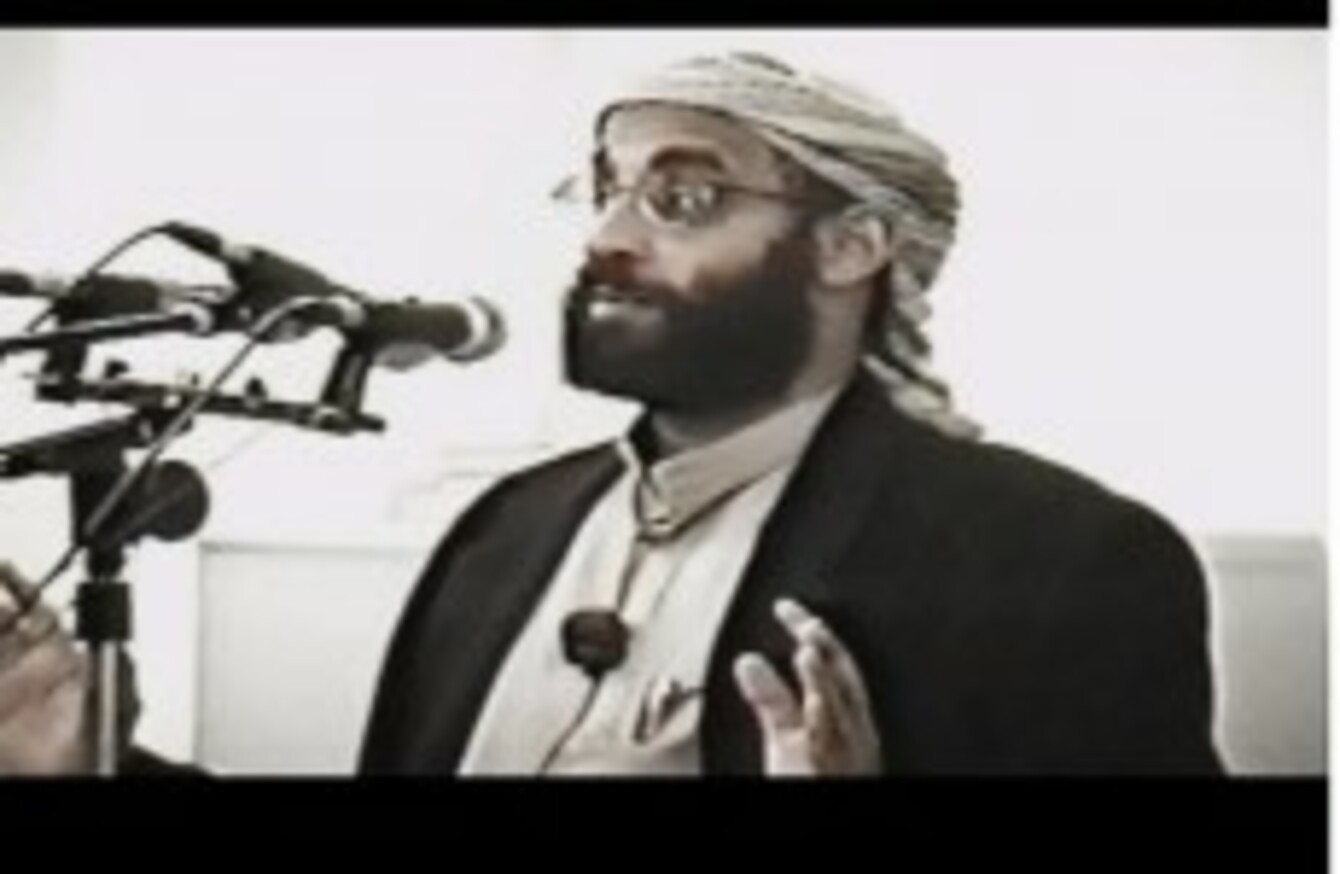 Anwar al-Awlaki
Image: YouTube.com
Anwar al-Awlaki
Image: YouTube.com
A LEADING FIGURE of al-Qaeda has reportedly been killed in Yemen, according to the country's defence ministry.
US-born Anwar al-Awlaki, who been on the run since 2007, has been described as leader of al-Qaeda in the Arabian Peninsula by the United States.
The radical Islamist cleric has been implicated in several high-profile terrorist attacks, and attempted attacks, on the United States – including the Christmas 20o9 Detroit bombing attempt, the failed bombing in New York's Times Square, and Fort Hood killings, the BBC reports.
During the 1990s, al-Awlaki served as imam of a San Diego mosque and his sermons were attended by two future 9/11 terrorists – Khalid al-Midhar and Nawaf al-Hazmi.
CBS reports Yemen's defence ministry confirmed al-Awlaki's death but did not offer any further details. In a brief message to journalists, the ministry stated: "The terrorist Anwar al-Awlaki has been killed along with some of his companions".
Al-Arabiya has quoted tribal sources that claimed Yemeni forces targeted the cleric and several of his companions, who were travelling in two separate cars.
His death has not yet been verified by the United States – and has been falsely reported on before.