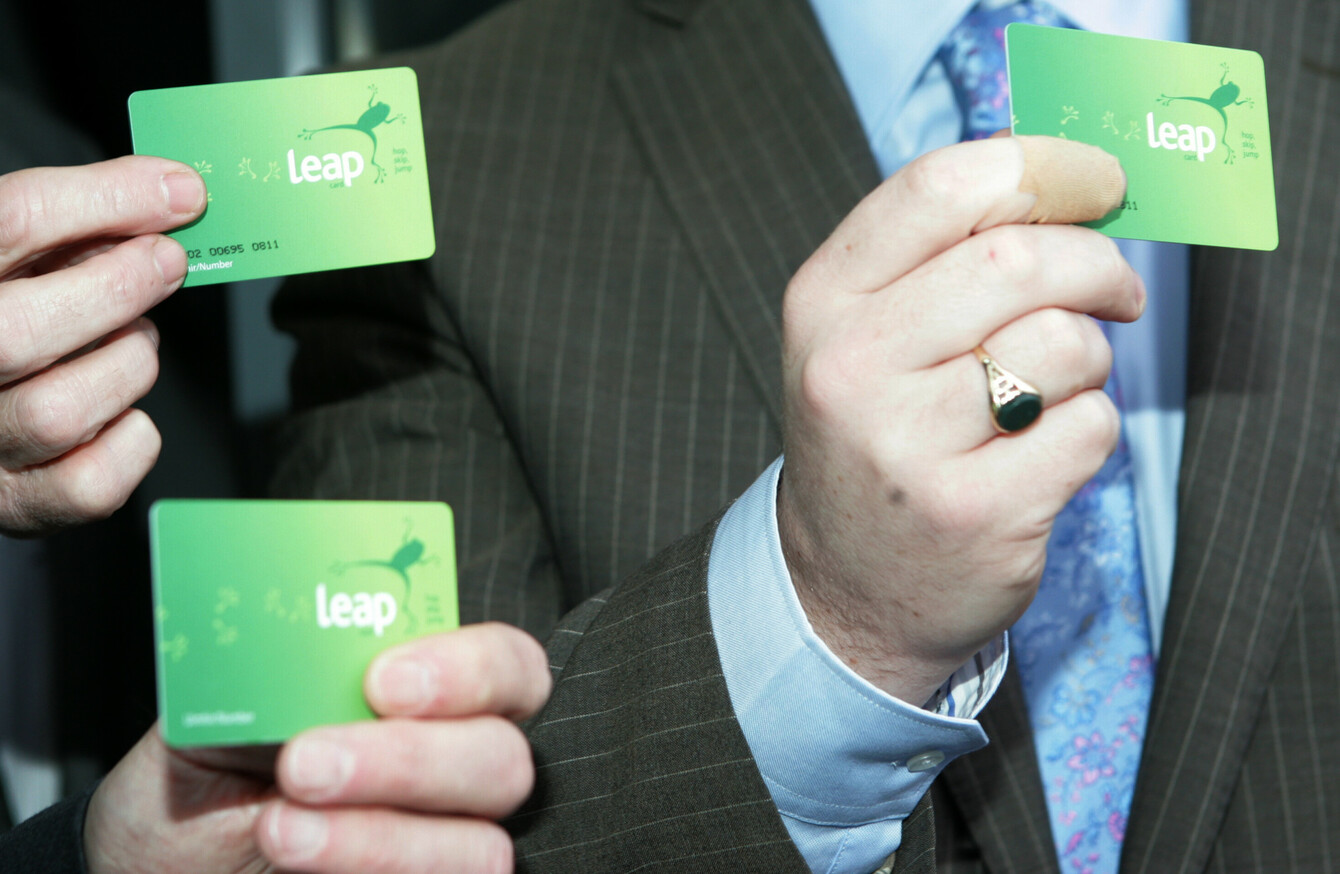 Image: Sam Boal/Photocall Ireland
Image: Sam Boal/Photocall Ireland
THE NUMBER OF Leap cards sold has passed the 2.5 million mark.
The latest National Transport Authority (NTA) annual report, due to be published shortly, finds that as of the end of November last year, two million Leap cards were issued.
To date, this year, 645,000 cards have been issued. The first Leap card was rolled out in December 2011. Commuters who hold the card can avail of cheaper fares on public transport.
There was an overall increase in passenger numbers of ten million, or 4.4%. Dublin Bus passenger numbers increased by 4.3%. Irish Rail numbers were up 7.8%, while Luas passenger numbers were down 1.7%, which is being blamed on the ongoing works to connect the Red and Green lines.
The number of journeys on public transport and commercial bus services increased by almost 31 million since 2013, according to the authority last month.
The NTA said at the time that although a drop off in demand for public transport was witnessed during the downturn, growth in total passenger journeys over the past three years has been strong.
In addition, the NTA said there are an additional 335 taxis with wheelchair access in circulation due to a scheme rolled out by the authority nearly three years ago to make taxis more accessible.
Mini-poll: Do you use a Leap card?

Poll Results:
I don't use public transport (391)