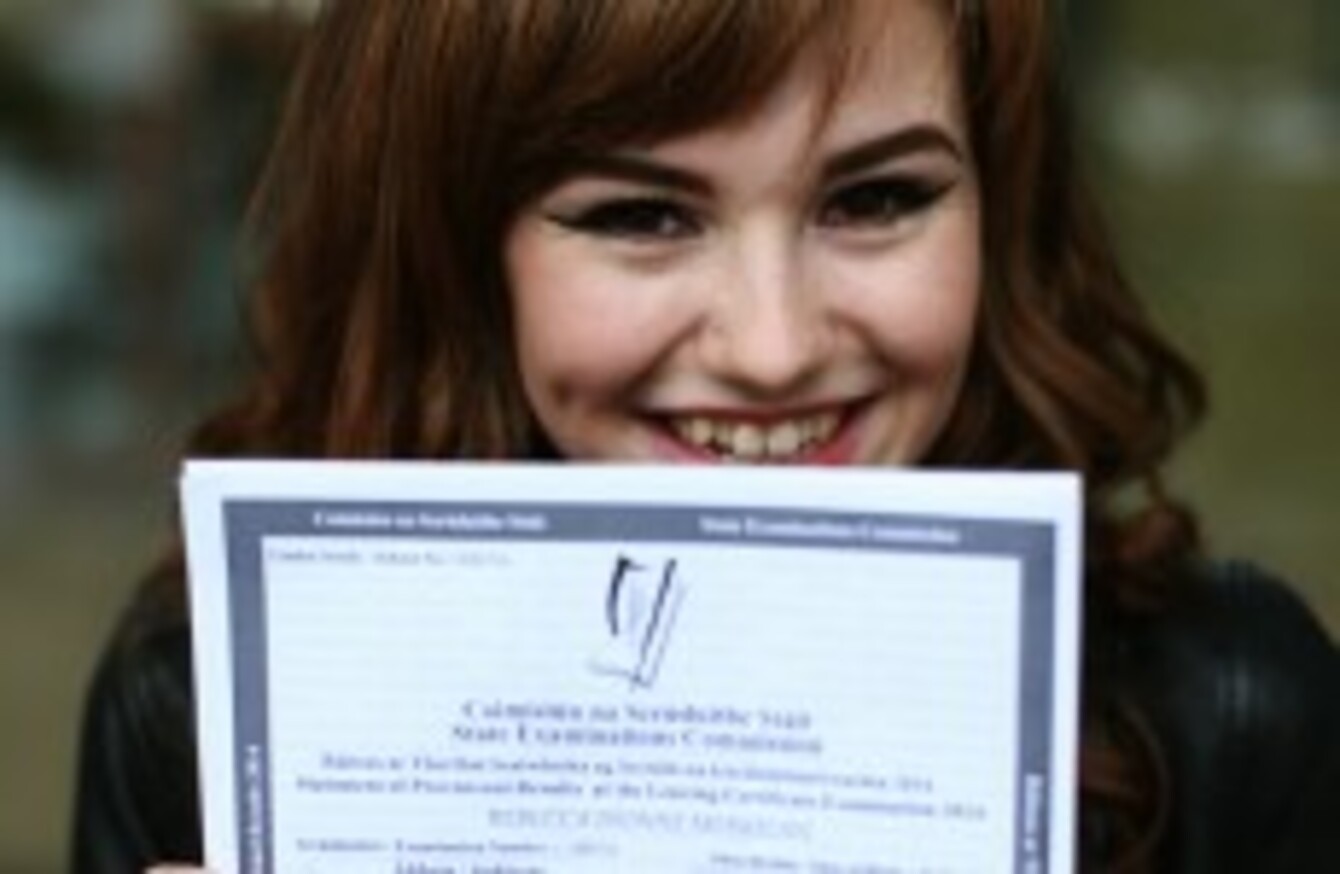 Image: Brian Lawless/PA
Image: Brian Lawless/PA
A REPORT RELEASED today has found that the Leaving Certificate is not actually as predictable as people think it is and students who try to predict what is coming up in their exams ultimately end up doing worse.
Research conducted by Queen's University Belfast has concluded that concerns raised about students and teachers being able to easily predict the content of the exams were unfounded.
In fact, none of the examinations looked at in the research was found to be predictable.
One of the key findings in the report is that students who study broadly do better in the Leaving Certificate exams than students who try to predict topic and narrow their learning by leaving out certain areas in the course.
Though the exams are not actually that predictable, the research found areas that could be improved, such as an increased emphasis on the assessment of higher order thinking skills.
Earlier this week, the Minister for Education announced a major overhaul of how the Leaving Cert is graded, with no more As, Bs and Cs.
The 14 existing grades will be replaced by eight different scores, ranging from H1-H8 in higher level to O1-O8 in ordinary level.
The plan will be rolled out for students who enter fifth year in September.
You can read the research in full here>