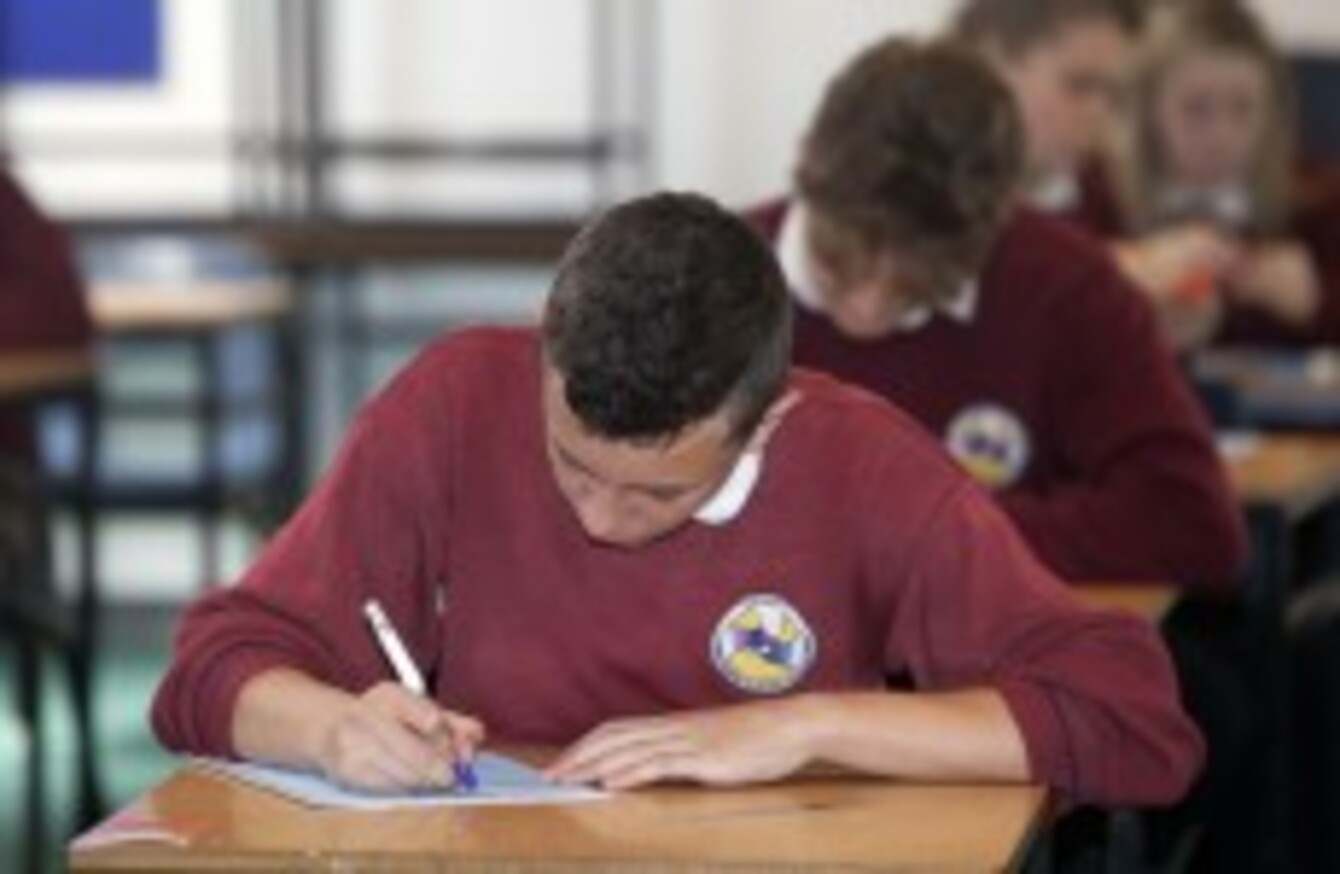 Image: Leah Farrell/Rollingnews.ie
Image: Leah Farrell/Rollingnews.ie
STUDENTS WHO SUBMITTED one or more Leaving Cert results to the State Examinations Commission (SEC) for possible regrading will find out this morning how they got on.
For a fee (which is refunded if the grade is bettered), students can attempt to boost their scores by upping grades in papers in which they feel they may have been marked harshly.
Given the precarious nature of the postal service in recent days the SEC is having the results delivered to schools by courier.
To counter any possible delivery delays the results will be available online from 9 am this morning rather than the usual 12 noon.
5,660 students have made appeals against 9,809 grades this year resulting in 1,822 upgrades, a rate of 18.5%, and 0.47% of all the 387,047 results initially posted this year.
Just five results were downgraded. The breakdown of this year's appeals is as follows:
Click here to view a larger image
Students have the option to view their re-marked exams. This involves notifying the SEC that they wish to do so using the application form that accompanies their results by no later than next Monday 12 October.
The viewings will then take place at SEC HQ in Athlone on Saturday 17 October between 10 am and 4 pm.
Those dissatisfied with the outcome of their application can appeal once more to the Independent Appeals Scrutineers, a body independent of the SEC. Again, the application form will accompany students' updated results.
In addition to the normal regrading submissions, results have been examined for all students who sat the Higher Level Home Economics exam in June.
This follows the decision by the Chief Examiner to accept the answer "JobBridge" in relation to a specific Social Studies question, one valued at 10 marks for the overall 400 available in the subject.
Overall, this led to an upgrade for 425 students who had not appealed their result, and 33 who had appealed.