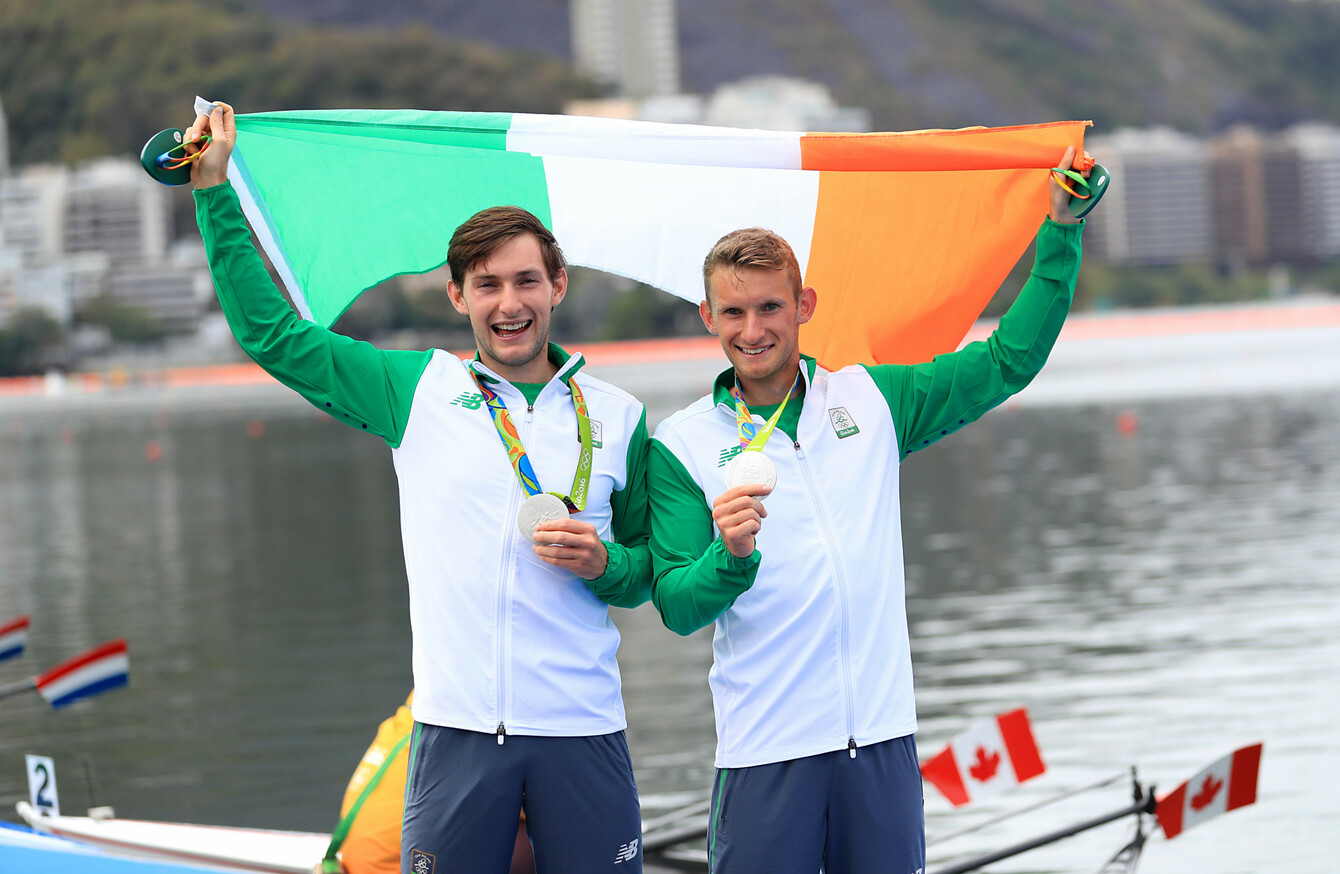 Ireland's Gary O'Donovan (right) and Paul O'Donovan (left) pictured at the Rio Olympics.
Image: PA Archive/PA Images
Ireland's Gary O'Donovan (right) and Paul O'Donovan (left) pictured at the Rio Olympics.
Image: PA Archive/PA Images
OVER 120,000 STUDENTS began their Leaving and Junior Certificate exams today – with Leaving Cert students sitting the first of their two English papers.
Students sitting the Higher paper may have encountered a few surprises – but, according to English teachers who spoke to TheJournal.ie, the Ordinary level paper was more straightforward.
Section I of English Paper One tests students on their comprehension of provided written texts, while Section II allows for open expressive essay writing in response to titles or quotes.
Sinead Caslin-Gregg of Yeats College in Galway said that students who prepared well would be very happy with the Higher Level paper.
There were some departures from previous years, however. For the first time, Section I asked students to draw on material from their prescribed literature (usually included in Paper Two) in order to answer a comprehension question.
Jim Lusby, an English teacher at Dublin's Institute of Education, described the development as "long overdue and extremely welcome".
He said it was "a radical paper in its approach to the subject" and "an examination paper that restores the balance between expression and study".
Dan Stynes of St Paul's CBS in Dublin described the paper as being "quite different" to previous years and said that the reference to their prescribed literature would have taken students by surprise.
The overall theme of English Paper One for Higher Level students focused on young writers – and the paper included an extract from Irish novelist Colum McCann.
There was also a cartoon adaptation of the poem Dead Man's Dump by Isaac Rosenberg – a young poet killed in battle in 1918.
Students were asked to study the two-panel cartoon and compare and contrast the content. Caslin-Gregg, of Yeats College, described the question as "unusual" and said few students would have opted for it.
The essay questions that followed in Section II invited students to write short stories or descriptive and personal pieces that revolved around language, writing and youth.
This gave "lots of scope for creative writing", Caslin-Gregg said.
Dan Stynes, of St Paul's CBS, said this section "gave students a chance to show off" and was unrestrictive.
Ordinary Level 
In contrast, Synes said the Ordinary Level paper would have been "easily done" and contained few surprises.
#Open journalism No news is bad news Support The Journal

Your contributions will help us continue to deliver the stories that are important to you

Support us now
Cork disability rights activist Joanne O'Riordan and Olympic rower Gary O'Donovan made appearances in the comprehension questions.
Students were asked to read an extract of O'Riordan's speech to the United Nations and answer questions, while a printed interview with Gary O'Donovan invited students to give their impression of the Olympic rower.
The written section that followed took inspiration from these texts, asking students to show their ability to argue and persuade. Caslin-Gregg described it as "a mixture of creative and discursive".
Overall, Jim Lusby of the Institute of Education described the Ordinary level paper as one that "contained something enjoyable for everyone".
For the first time, this morning's Leaving Cert examination papers were available online from the State Examination Board website from 11.30am – before most students had even finished their first exam.
Tomorrow afternoon students face into English Paper Two while some are due to sit their Home Economics, Social and Scientific exam at 2pm today and their Engineering exam at 9.30am tomorrow.
The results for the Leaving Cert will be given to students on Wednesday 15 August, while the results of the Junior Cert will be available in mid-September.