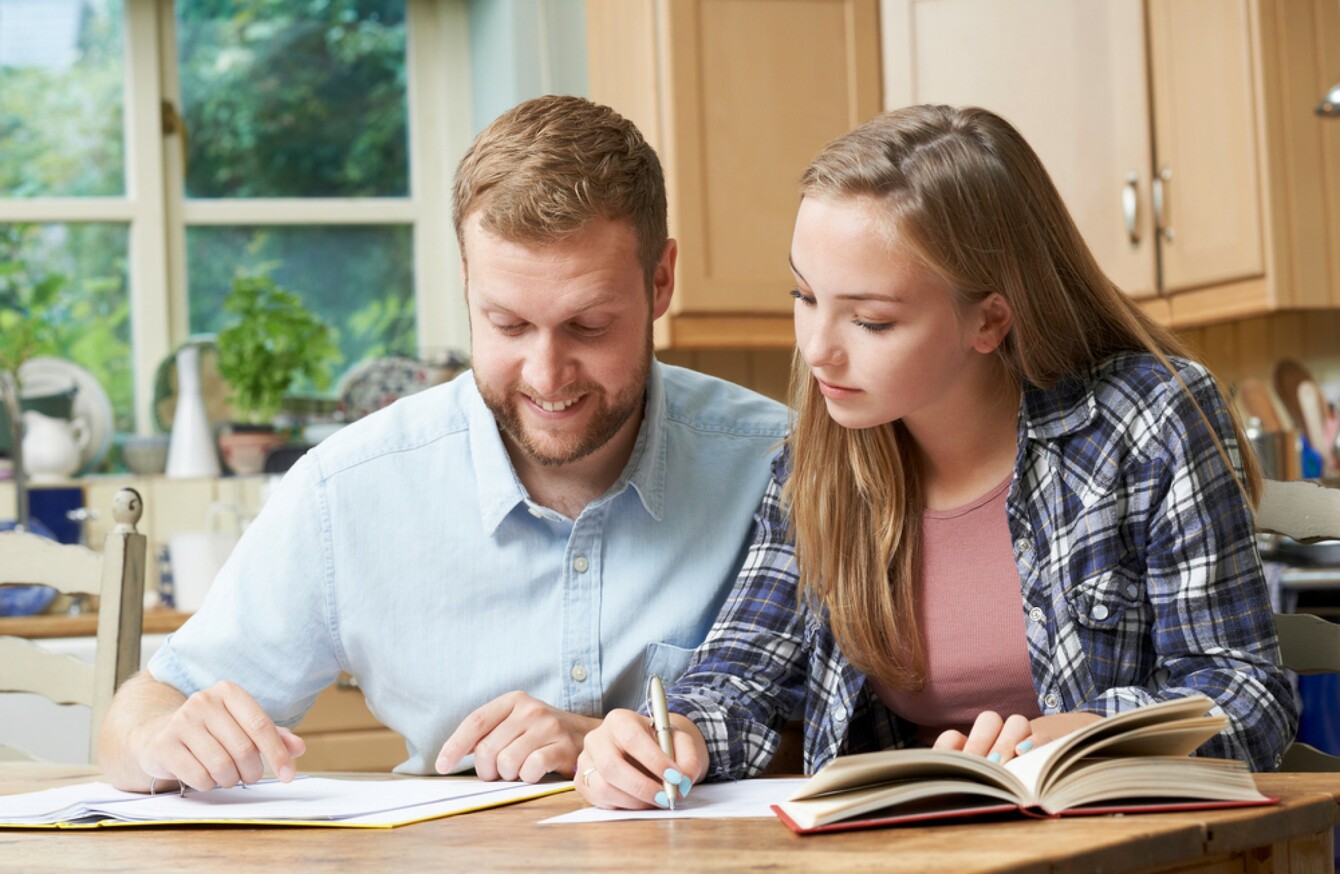 Image: Shutterstock/SpeedKingz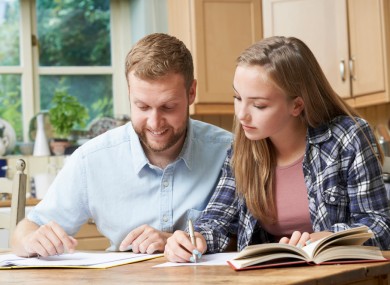 Image: Shutterstock/SpeedKingz
FOR MANY PARENTS whose child is taking on the Junior or Leaving Certificate this week, it's an overwhelming and worrying time. 

Psychologist David Carey has over 25 years' experience in both clinical and educational settings. He spoke to TheJournal.ie and answered some burning questions parents may have about what they should do to make their teenager's exam experience as stress-free as possible.
How much studying should teenagers do during the exam week?
It's difficult to say, but somewhere between four and six hours is sufficient. They shouldn't work through seven consecutive days, there needs to be a day off and there needs to be study breaks in between.
How much exercise should they be doing and how often should they take breaks?
Generally speaking, a study break should be taken for 10 minutes every hour. It depends on the person, it could be 10-15 minutes every two hours. You can't really prescribe these things and have them chipped in granite.
People have their own tolerance for concentration and intensive study. Some people can sustain 50 minutes, some people can do two hours, but it is important for the child to take a break. They should get up and move, get something to eat or get out in the fresh air.
What should parents do about teenagers that won't take breaks?
It's important sometimes to just say 'Ok, we need to stop now. Let's go for a walk and go outside.'
You have to sometimes tell them, rather than just encourage, because four or five hours on the trot is not going to always lead to good retention, it's too much.
How much sleep should a parent advise their teenagers to get? 
That's really important, the sleep aspect. The average teenager should get eight hours a night, maybe 10 if that can be managed.
What about teenagers who get up in the early hours of the morning to study? 
There's nothing necessarily wrong with that. That's just called cramming and if it helps with retention and being about to get the material down on paper during the exam itself, there's nothing wrong.
It depends what time they've gone to bed though. If they're getting up at 7am but they haven't actually fallen asleep until 2am, they're sleep deprived and that's not helpful.
Should parents discuss the importance of exams in the days leading up to them? 
That just causes a lot more stress. We need to recognise as parents that this is important but it is not the defining moment in the life of a young person.
We need to encourage them to do the best they can and ask them what kind of assistance, if any, they need. Ask them what materials they might need, if they need a special place in the house to study or any support.
If we over-stress the importance of this we run a risk of just inducing a lot of stress in the young person's life and that interferes with retention, concentration, attention and memory. Just try to keep it realistic.
How often should a parent check in on their teenager during the exam week? 
If they want to talk, talk. You can always ask if there's anything they want to talk about and how the exams are going.
If they don't want to share with you, you have to respect that to some degree. It's not going to work if you sit your child down to talk because they're teenagers.
How can parents help their teenagers stay organised? 
Some young people are very good at organising their resource materials, some need help.
Those that need help, if they accept it, can benefit from a parent who can get folders out, colour code them and help them sort through their material so that everything is available in a particular folder, arranged by subject.
Depending on the child, you may have to do that for them, you may have to do it with them, or you may not have to do it at all. If you have a child that's organised, you won't have to do anything at all. If you have one that's a clutter-box who can never find anything, you will have to go in there and provide some organisational support.
How can a parent keep an anxious child calm? 
One of the most important things in terms of stress reduction is getting out in the fresh air and doing some kind of proper breathing exercise.
#Open journalism No news is bad news Support The Journal

Your contributions will help us continue to deliver the stories that are important to you

Support us now
Proper breathing is really important in controlling stress – breathing deep into the lungs, some nice deep breaths, two or three minutes several times a day.
Everyone has a smart phone these days, there are lots of apps to help guide breathing. If you can teach a teenager that it's great.
Is there anything a parent should do the night before an exam? 
Make sure they get a good night's rest, that's the most important thing. Make sure they study beforehand and are thoroughly prepared and make sure they have all their materials prepared.
There comes a point when a brain can't retain anymore. That's the time to stop.
How can a parent reassure a teenager that thinks their exam was a disaster? 
You have to ask a very basic question; 'Did you put enough effort into studying for the exam?'
If the answer is yes, then you just say, 'Well, you've done the best you could, no one can expect more from you. We'll stand by you no matter what the result is'.
If they say no, you have to say, 'Let's see what the results are and maybe you need to learn a lesson from this if the results aren't good'.
How should a parent deal with a teenager that doesn't seem to care about their exams?
You have to look them in the eye and say, 'I'm disappointed. I'm sorry you take that attitude and I'm here to help. It's not the end of your life, you can move on from this'.
Both the Leaving Certificate and the Junior Certificate kick off on Wednesday at 9.30am with English Paper 1.