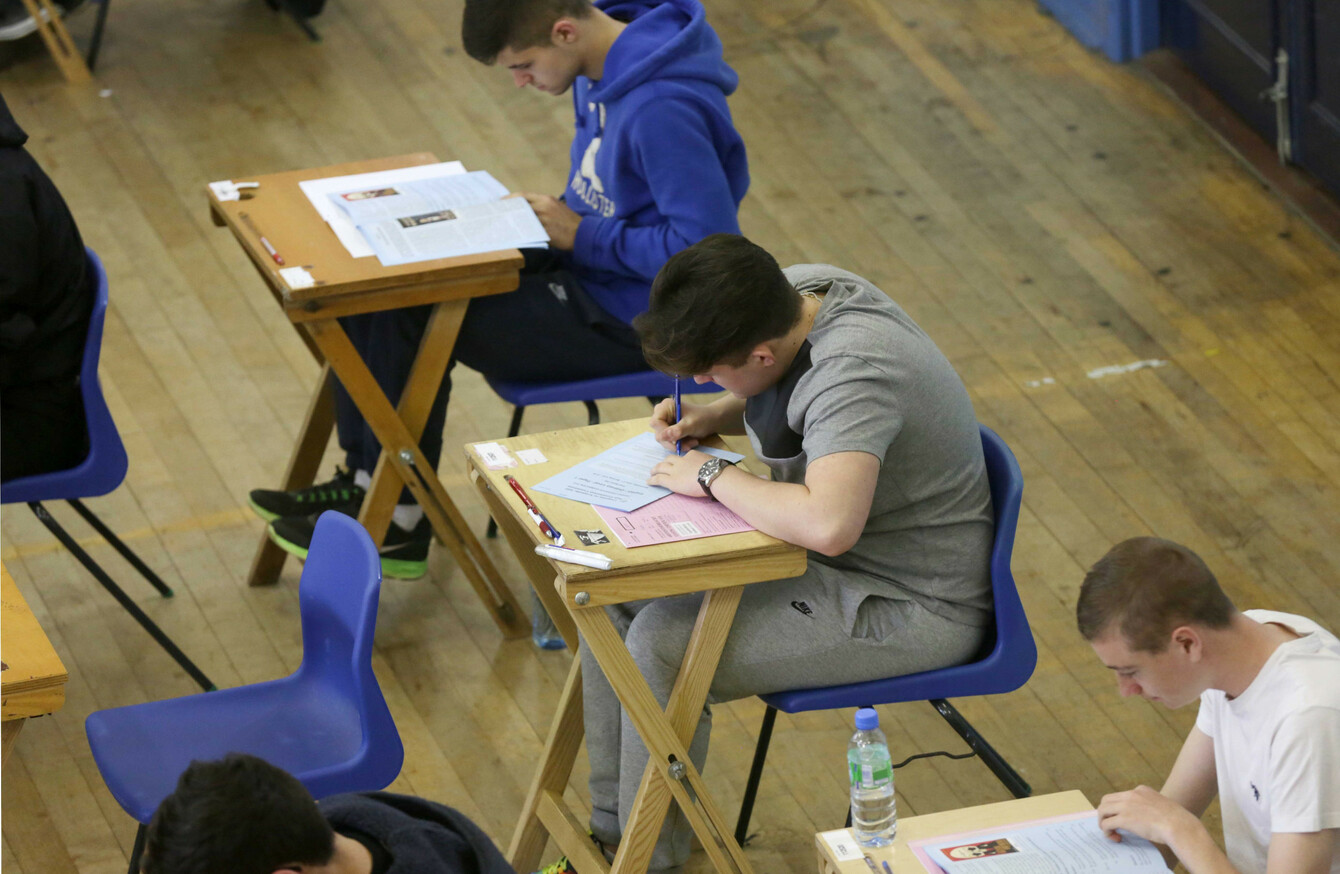 Image: Laura Hutton/Rollingnews.ie
Image: Laura Hutton/Rollingnews.ie
A MAJOR REVIEW of the Leaving Cert is now under way.
Part of that review will look at ways of easing the pressure on students of competing for points in the exam, the Irish Times reported. Despite large numbers of secondary school students progressing to third-level education, a lot less progress into vocational routes.
Systems such as those in Sweden and New Zealand, which have more pathways into vocational routes such as apprenticeships, will be looked at as part of the review.
A lot of countries have moved away from a single final exam, with classroom learning and end-of-term tests the barometers on which students are judged before progressing to further study.
So, today we're asking you: Should the Leaving Cert 'points race' be abolished?