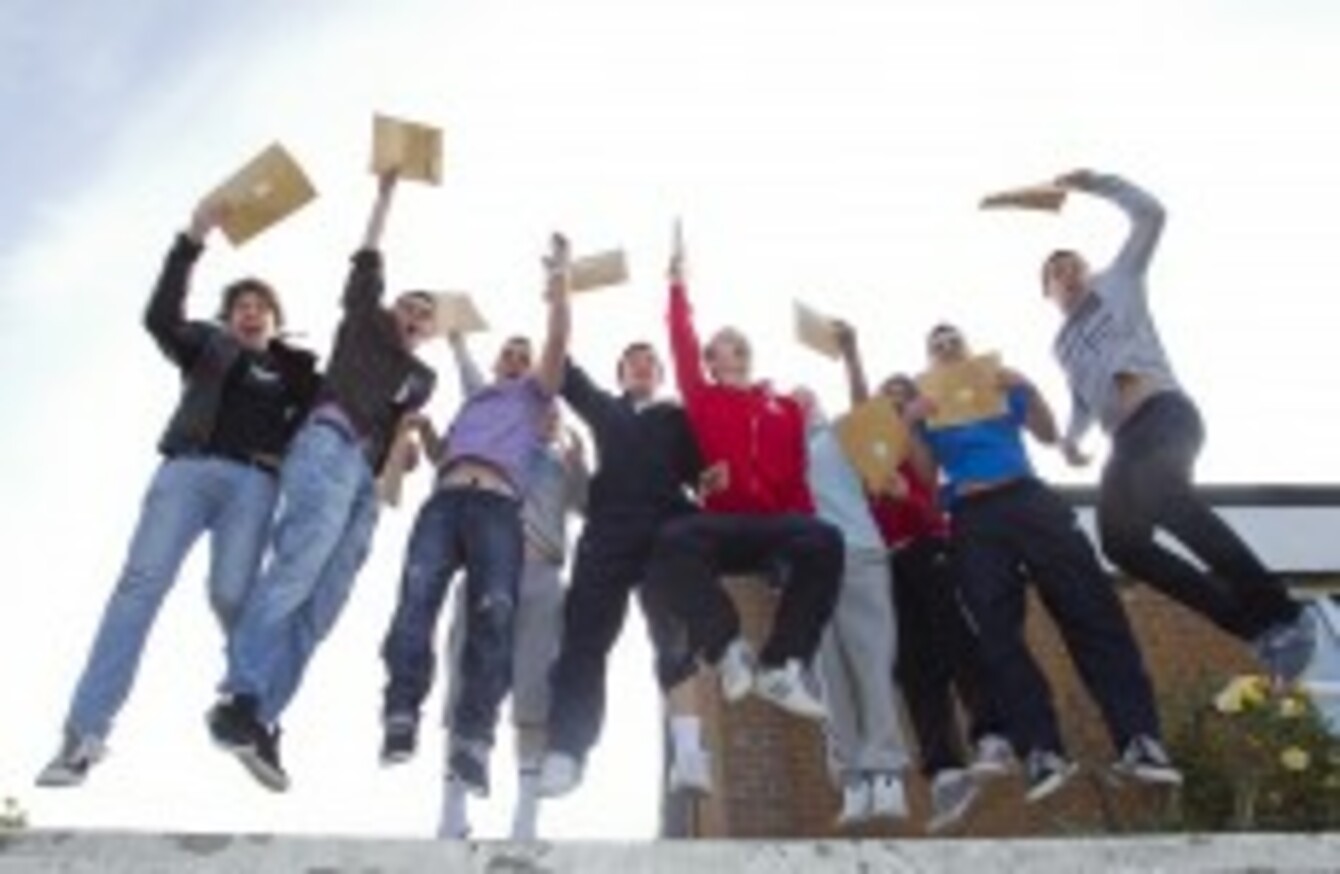 Image: Leon Farrell/Photocall Ireland
Image: Leon Farrell/Photocall Ireland
IF YOU GREW up in Ireland, you'll be only too familiar with the crippling, overwhelming fear that comes with Leaving Cert results day.
Your future happiness, all your chances in life, are hanging in the balance.
Your entire fate rests in the three digits that are about to be revealed to you – or does it?
Hundreds of thousands of young men and women are about to go through that ritual nightmare when they get their results this coming Wednesday, so we thought we'd test the idea that this set of exams determines the course of the rest of your life.
Imagine you could travel back in time, and for some masochistic reason you picked that day, of all days, to return to – what would say to your poor, terrified 17 or 18-year-old self?
Whether you walked away with 600 points without breaking a sweat, or missed out on your first five CAO choices, you know a lot more now than you thought you did five, 10, 30 years ago.
This question provoked an avalanche of beard-stroking nostalgia and unresolved bitterness among the team at TheJournal.ie – here's a flavour of the responses, which ranged from the philosophical…
Embrace the art of positive spin. How you sell your results to your parents will be the impression the rest of your family get, so don't talk about how you should've studied more.

Just getting into college gives you plenty of options so don't obsess on what choice you got.
to the weirdly specific…
Don't worry about failing chemistry, it's your fault for taking it just because you fancied the teacher anyway.
And from brutal honesty…
Get a haircut.
…to hard-won wisdom…
Nothing is ever as bad as it seems.
Enough about us – this is your chance to roll back the years, maybe save a few quid on therapy, and speak directly to your former self.
So – what advice would you give yourself on Leaving Cert results day?
Share your thoughts in the comments section below.